Higher Education Use Cases for E-Signatures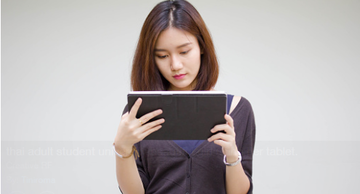 The class of 2020 will graduate never knowing a world without the internet or smartphones. What this means for institutes of higher education is that incoming students expect a wholly digitized college experience – from school applications to student loans, course moodles and class transfers. If you wish, you can even earn your degree entirely online.
Digitization for this generation isn't a move to automation. It's a given. The June 2016 Trends in College Acceptance and Admissions reports that online college applications are now overwhelmingly the norm at 92 percent. And once there, students demand Wifi access, adequate bandwidth and network security to support the handful of devices each brings to campus – laptop, smartphone, tablet, gaming system – according to EducationDive.com.
There will be 23 million students in university by 2020. Increased enrollment not only puts competitive pressure on institutions to attract and retain high-quality students, it also burdens administrative systems that manage and process the accompanying paperwork. Many universities still use paper-based systems that are "old school": manual and time-consuming.
How will administrative demands of the swelling ranks of a college population be met?
Automation
Data capture and automated workflows – especially those that can accommodate mobile devices – are essential to making administrative processes more efficient. Any means that eliminates physical paper, reduces forms errors and streamlines transactions, benefits both staff and students. So resource-stretched educational institutions are eagerly seeking digital solutions that are simple to implement, easily adopted and net a quick, positive impact on overburdened administrative operations.
E-signatures meet the recommendations from a recent report on this subject, Faster, Cheaper, Smarter: Improving Efficiency at Ontario Universities, which advocates moving from paper-based to electronic systems. From petitions to procurement, the study highlights what individual universities are doing to leverage technology to modernize administration and digitize manual processes.
"Universities are looking to modernize and transform their systems for the benefit of students, faculty and staff."

                                   Report: Faster, Cheaper, Smarter: Improving Efficiency at Ontario Universities
Increasingly, colleges and universities are leveraging e-signatures to achieve two important goals:
Efficiencies and cost savings in administrative overhead
Staying competitive by offering full online, digital capabilities
Educational Admin Use Cases
One early e-signature implementation in higher education, a course drop request which required the instructor's signature, was originally delivered through a student portal at a large northeastern state university. From that transaction, which remains a college staple, several common use cases for e-signatures in higher education have emerged:
Student enrollment / onboarding
Student loan applications
Class drop/transfers
Professor absenteeism/vacation
Procurement
E-signatures are also regularly used to secure digital approval on school credit requests, personal information change forms, late course drop and pass-fail petitions, and general doctoral exams approvals.
In keeping with initiatives to reduce paper and employ shared services, many University Information Technology Services (UITS) offices, a department that exists on every major campus to manage IT operations, are using e-signatures to expedite order requests and handle signoffs for university-wide IT services.  
Incoming students' earliest and ongoing interactions with colleges and universities play a part in the admissions process. To meet and exceed student expectations, as well as handle increased administrative demands, e-signatures modernize and automate paper processes in institutions of higher learning – keeping them competitive and operationally smart.