Hotel Chain Using E-Signature Solutions to Create a Better Guest Experience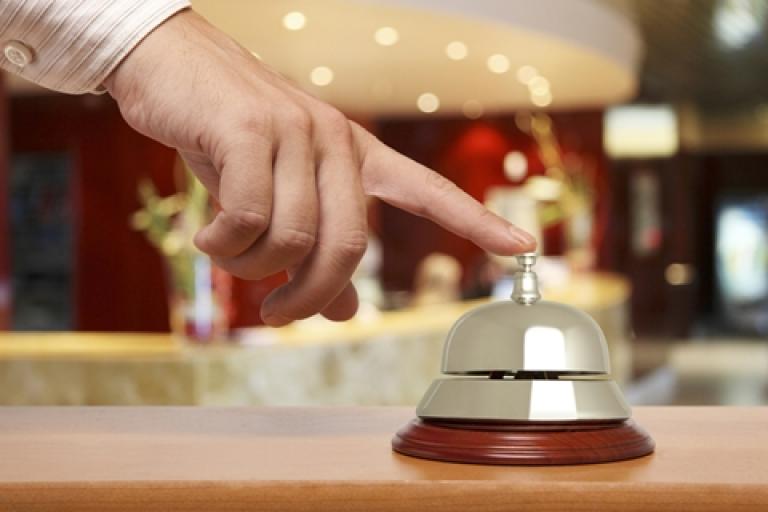 Improving the customer experience is becoming a priority across a wide range of industries, a trend that is especially prevalent as consumers embrace digital technologies and businesses try to keep up. The hospitality industry is a prime example of this movement because providing a better customer experience is a key differentiator. Many organizations in the hospitality sector are moving to adopt advanced digital technologies to help customers interact with the organization in a variety of ways.
According to a recent Breaking Travel News report, hotel chain Rotana has made a major stride in creating a better customer experience through a combination of electronic signatures and mobile applications that enable customers to check in, check out and order various services using their smartphone, tablet or other connected device.
Rotana's plans to embrace mobile device use
The news source explained that Rotana initially deployed its mobile platform two years ago, and the number of bookings completed using smartphones and tablets has increased by 20 percent over that time. Since then, Rotana has improved the functionality of its mobile platform to help customers interact with the hotel in more intuitive ways.
Omer Kaddouri, president of Rotana, told the news source that the move to support customers using smartphones and tablets is needed as travelers are demanding more responsive services from hotels.
"Today's travelers are constantly connected but they have time constraints," Kaddouri told Breaking Travel News. "They want information instantly and they value services that save time. We have introduced a number of ways that allow our guests to use smart devices to speed up the decision-making and booking process, as well as cutting down on administrative tasks related to registration and payments - thus enhancing their overall experience."
Looking at Rotana's strategy in action
The report explained that Rotana's strategy to embrace mobile device functionality impacts guests from the outset of their stay. Travelers can check in using electronic signature software that is integrated into a mobile app, and use the same solution to check out. During their stay, the solution can also be used to view various menus, get insight into local attractions and complete guest surveys to help Rotana create a better user experience. At this point, approximately 85 percent of guests polled said that interacting with the hotel via mobile device has improved their check-in experience compared to having to deal with paper-based operations.
In action, people visiting Rotana can use the mobile app to check in electronically and then get in a priority line at the front desk where all they need to do is confirm their online registration and pick up their room key.
E-signature solutions on mobile devices
Consumers are embracing smartphones and tablets, and this trend is impacting business users as well. Employees in just about every sector are clamoring to use their personal mobile device for work. As such, businesses can use e-signature solutions built into mobile apps to easily enable internal and external users to quickly sign agreements and perform other types of transactions. The result can be significant cost savings and major process improvements. However, e-signature deployment isn't always easy on mobile devices.
Smartphones and tablets create unique functional challenges when it comes to effectively capturing the e-signature and verifying a user's identity. This makes e-signature solutions that are specifically designed for mobile devices a critical solution for organizations that want to support users trying to support users bringing their own smartphones and tablets into the workplace.
While mobile devices do present a variety of challenges when it comes to using e-signatures, the right solution can simplify you transition to using the technology. Check out our webcast on mobile e-signatures in the enterprise to get a clear picture on how you can use e-signatures effectively.