How 6 Weeks of Network Marketing Madness Changed 2,000 Lives
I don't often think of network marketing in a positive light. Not many of us do. Reports of pyramid schemes, deceptive recruiting and duped downlines have blemished its reputation. It's hard to imagine how network marketing might be used for good.
But you're about to meet Carolyn Bouchard-MacNeil.
Unwittingly, this Montreal mother of three (ages 3, 6, 9) has been using basic network marketing tactics (also known as multi-level marketing, MLM) to touch thousands of children and their moms each holiday season. She's been at it for 14 years; and it all started pretty innocently.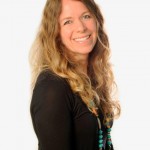 In 2002, Carolyn's sister- and brother-in-law got in touch with a local mission who gave them a list of 30 kids who would surely not be receiving holiday gifts. Family and friends split the list. Each one focused on a specific child whose age, gender and name they knew. A "wrapping party" followed; and the individually selected gifts were tagged with each child's name and readied for pick up.
A few years later, Carolyn took over. Several shelters were approached. The recipient list grew. Carolyn needed more donors. Personal donors. Individual donors who would take the name of a single deserving child and personalize their gift. She started sending personal emails to everyone she knew. Nearly all said yes. And as her donor list grew, so did the now unwieldy spreadsheet of underserved kids.

Enter Network Marketing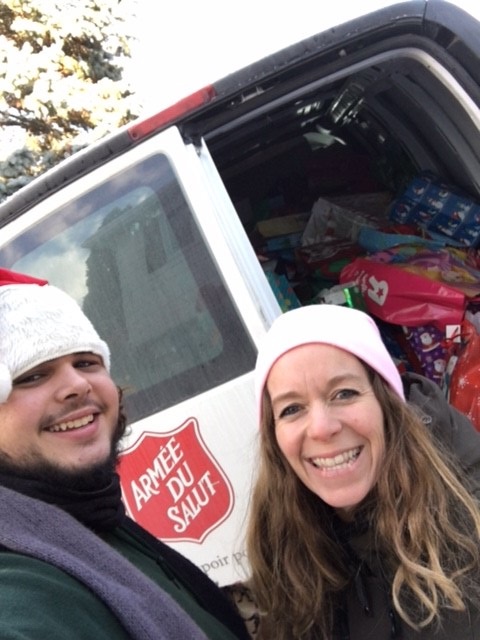 How was Carolyn going to keep up with the demand of the many shelters city-wide that she committed to helping? Network marketing.
She assembled a tiny army of seven committed (upline) individuals who leveraged their personal and professional contacts to recruit everyone in their (downline) networks.
The result? Those seven people enlisted over 400 individual donors. An additional 1,000 kids were sponsored through eight participating companies, and 400 others were helped by individuals just by word of mouth.
"It's a very personal ask," says Carolyn. "This isn't a toy drive where you drop an unwrapped gift in the bin at your local bank. We assign each individual donor to a real person. We share the child's age and their gender. We're effectively asking them to adopt a gift recipient, and we make sure their gift is delivered right into the hands of that child."
 
Besides being the nerve center for what has become the most famous toy drive in the city, the Bouchard-MacNeil's modest duplex has also served as the gift drop depot. Limited storage space forced Carolyn to become a supply chain management whiz – coordinating drops and deliveries so her family of five can still maneuver despite the thousands of toys that pass through her doors each year.
There is now a dedicated staff or volunteers who help Carolyn with "operations" – cross-checking donations with recipients to ensure each gift is well suited for each child, then tagged with their name. Many late nights are spent making sure no one is forgotten.

Community Generosity
Recruiting donors comes easily now, though Carolyn admits she's not shy about asking. People will generally say yes when personally asked for their help, she has found. Strangers who have heard of the project now volunteer to sponsor a child. Several corporations have stepped forward as sponsors.
As the reach of the project grows, the community's generosity continues to pour in. Toy stores give donations, Carolyn's nieces set up a Go Fund Me campaign to target donors for teens, two women knit blankets and mitts all year, individuals bake for holiday parties; there has even been an exercise event to raise funds.
 
Carolyn is blown away by the impact and reach this initiative has had. This past season, her grassroots efforts contributed 1/3 (yes, one-third) of all gifts the Salvation Army distributed in her area. Her project has broadened beyond gifts for children in shelters, as she now assigns donors to the mothers as well. What's more, this project has extended its hand year-round to help furnish apartments for those getting back on their feet.
 
How do we know Carolyn? She worked with us.
Carolyn Bouchard-MacNeil was recently recognized as a Community Leader with a 2016 Montreal Community Cares Award. We couldn't be more proud. Want to help? Contact Carolyn