How to Determine if an E-Signature Solution is Easy to Use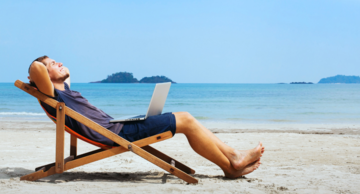 To get the full value of an e-signature solution, people need to adopt it and see significant benefits compared to the pen-and-paper method. That's the only way they will continue using it in the long term. The solution, therefore, has to be easy to use for everyone who touches e-signatures: signers, senders and IT alike.
The last thing you want is to spend money on a solution that is difficult for your IT staff to get up and running and maintain.
Along the same lines, if the solution isn't intuitive to use and requires a lot of training, people will resist using it. Worse yet is a solution that is so painful to use that even though people have been trained, they revert back to the old way of doing things. So the question becomes, how can you determine if an e-signature solution is easy to use?
Here are some things to consider as you evaluate the ease-of-use of an electronic signature solution.
Easy for Signers
Does the e-signature solution enable people to sign on any computing or mobile device without the need for training, and without forcing them to install any plug-ins or create an account to use the e-signing service? Is the e-sign experience mobile-optimized and able to detect small form factor devices such as smartphones? Does the solution do anything to speed up the signing process, such as pre-fill documents with the required information, or prompt people to sign and initial in all the right places?
Easy for Senders
Does the e-signature solution eliminate manual steps in the workflow such as preparing documents for signing and monitoring the status of documents that have been sent out for signing? Does the solution make sure that documents are returned free of errors so employees don't have to go back to signers to have the documents corrected? Does the solution offer a number of out-of-the-box user authentication options to help senders verify signer credentials prior to giving them access to the transaction?
Easy for IT & Developers
Does the e-signature solution enable system administrators to quickly drop e-signature capabilities into popular third-party business applications without the need for coding or help from developers? If integrating with your web portal, enterprise application or home-grown system, does the solution provide developers with an open API and fully supported SDKs, including easy-to-follow documentation, sample code and best practices?
UI Customization
Does the e-signature solution enable you to fully white-label the e-sign process - and put your brand front and center - to ensure a seamless user experience? Can you modify the look and feel of the signing workflow so that it matches your corporate brand guidelines? This is especially important for workflows that are more sensitive or transactional in nature. It should never be apparent to users that the e-signing workflow is being driven by a third party solution. Otherwise they may not trust the process and ultimately, abandon the transaction. Some e-signature solutions, however, don't allow you to customize every aspect of the user interface as you choose. Instead, they leave trails of their brand at different points in the signing workflow to promote their brand and own interests. 
Workflow Customization
Does the e-signature solution enable you to fully customize the e-signing workflow to ensure the most optimal user experience? Can you modify every aspect of the e-signing workflow so that it is optimized for each of your lines of business, channels and transactions. This includes how users are authenticated, how documents are presented for review and signing, the method used to capture people's signatures, how copies of signed documents are delivered, and which aspects of the e-signing workflow should be automated or completed manually, on an ad-hoc basis. Keep in mind that some e-signature solutions don't provide you with the flexibility to modify the e-signing workflow. Instead, they dictate the e-signing workflow or provide limited capabilities for customizing the workflow for your unique requirements.
The Bottom Line
The goal of moving to a digital workflow is to make it easier for everyone involved. That means making it faster and more convenient for your customers, partners and suppliers to do business with you, while automating as many parts of the process as possible for your employees. This way, your staff can focus on their core responsibilities rather than chasing after signatures, correcting errors, and managing the system.
Learn More
To learn more about ease of use and other selection criteria that will make you successful with e-signatures, read this new guide from Technology Evaluation Centers: Key Evaluation Criteria for E-Signature Software—Making the Right Choice for Cost-Saving Efficiency and Superior Service.   This post is part of a Buyer's Guide blog series: