How to Optimize Your Electronic Signature Workflow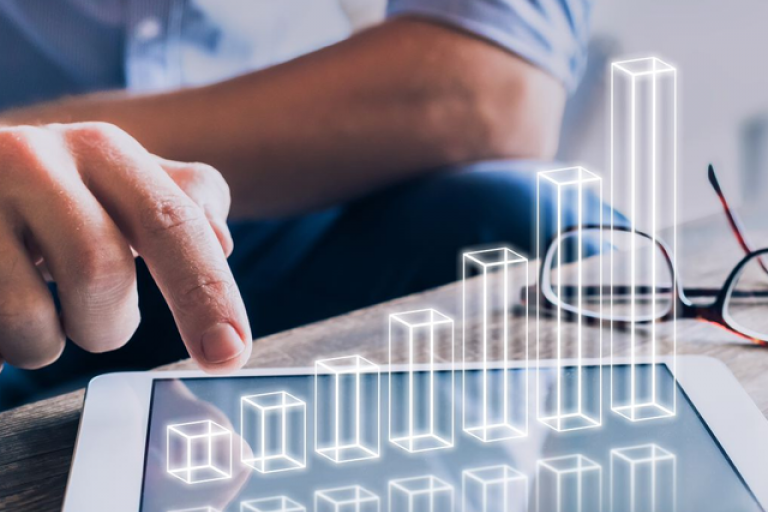 Today, customers expect companies to be easy to do business with. They want everything to be available quickly, at their convenience, in their preferred channel, and on their preferred device. Few people have time to drive to an insurance agency, bank branch, or government service center just to sign a piece of paper. For that reason, it has never been more important to offer exceptional digital experiences powered by e-signatures.
To that end, this article covers the seven-step electronic signature workflow and explains why some options are better than others in delivering the best overall customer experience.
Explaining the Seven-step Electronic Signature Workflow
Step 1: Access
Once a document is ready to be e-signed, the first step of your electronic signature workflow is to determine a means by which the user will access the document. While an email invitation delivered to the signers is a common route, it is not the only one. Some organizations use direct integration scenarios where the e-signature process is integrated in a web or mobile application. The final choice is largely dependent on the use case, depending on:
Whether the transaction is remote or face-to-face
Whether remote signers are online or not
Whether e-signatures will be integrated into an existing application
You do not necessarily need to modify your existing process when creating the electronic signature workflow. If, for example, signers are coming to you through a web app, then providing access to e-signatures through that app will logically create the best customer experience.
Step 2: User Identification and Authentication
When the signer arrives at the e-signature welcome page, they must prove their identity to securely enter the e-sign session. The best option for this authentication step will depend on the type of transaction, the risk involved, and whether you are dealing with a new or existing customer.
New Customers
In the case of a prospective customer or new applicant who does not have a previous relationship with your organization, you must have a method of verifying the applicant's identity documents. This can include a proof of residence, passport, driver's license, state-issued ID, or other uniquely identifying documents.
With new technology and regulations, such as the U.S. MOBILE Act, you can now digitize the ID verification process and securely identify a remote, unknown applicant. Harnessing the power of mobile devices, your organization can accept a scanned copy of the customer's photo ID and use digital identity verification such as that offered through the OneSpan Verification Hub to verify its authenticity.
Existing Customers
With existing customers, best practice is to use credentials that your organization has already issued. In this case, you may not even need to authenticate the signer through the e-signature platform. If the signer comes in through a customer portal (e.g., an online banking portal), they will have already entered their existing banking credentials and will already be authenticated. In that case, there is no need to reauthenticate during the e-sign session.
Step 3: Presenting the Documents
Next, the e-signature solution must present the documents to signers, so they can review them before signing. Here, the options are simple: present documents on-screen or on paper.
Best practice is to have the e-signature service present documents through a web browser. If the signer needs nothing more than a browser, then they won't have to download any new software, which eliminates the risk of software incompatibilities. You can always print out copies if it's easier for signers to review documents on paper, but document presentment on-screen should be built into the process.
Step 4: Forms and Data Capture
As part of the signing process, you can add data fields (text fields, check boxes, radio buttons, etc.) to the document for signers to fill in. While most e-sign transactions begin at the point when a final document is created (forms data is captured as part of an e-app or other core application and merged with a document template) there are processes where you need the ability to capture data at the time of signing. The e-signature solution must be able to support this capability.
Step 5: Document Upload
In certain business processes, you or your customers may need to add documents to a transaction. These are often non-standard legal documents supplied by the customer, such as a power of attorney form, medical report, or other documents that are not included in the typical application forms package.
In use cases where the customer and an agent or sales representative are face to face, once the agent has received the document from the customer, he or she should be able to upload a digitized version to the e-signature service and insert it into the transaction.
Step 6: Signing
This is the moment in the electronic signature workflow that you capture the signer's intent. Once again, however, there are different ways to accomplish this. It all depends on the process being automated. The ideal is to choose an e-signature service that offers multiple signature capture options.
If your e-signature solution limits you to one method of signing, this will affect adoption. There are three types of signature methods available:
Click-to-sign: In the browser on a PC, laptop, or mobile device, it is common to use a simple "click-to-sign" or "tap-to-sign" button.
Digitized handwritten signature capture: If a touchscreen device is available (e.g., tablet, phone, or dedicated signature capture pad), then cursive signature capture can be used. In this case, a dialog box opens allowing the signer to sign their name much like in a retail transaction or when signing for a courier package. The e-signature solution should allow signers to use their own device to draw their signature on the go.
Smartcard signing: U.S. government personnel and contractors routinely e-sign forms and documents using a digital certificate that is stored on their Common Access Card (CAC) or PIV smartcard. In Europe and other parts of the world, signers may use a Qualified E-Signature enabled by a third-party digital certificate stored on a smart card or similar device.
Before choosing which signature capture method best suits your process, the first step is to understand that a signing process must ensure the conspicuous capture of intent. The placement of signature cues is very important. You want these buttons to be directly on the signature line, not adjacent to the signature block. You also want to give signers the ability to opt-out of the process if they prefer to drop back to paper.
Step 7: Document Delivery
Once all documents have been e-signed, you will need to offer secure electronic copies for download or send securely printed copies through the mail. This can be done through the e-signature solution or another enterprise system, such as a customer communications management (CCM) platform.
This is also the step where you need to consider your organization's document retention policies. Best practice is to store and manage e-signed records and audit trails according to your own data retention policy, which is usually best accomplished by storing everything in your existing CMS.
Conclusion
As you think about how to turn your paper process into a digital process, familiarize yourself with your process, delivery channels, the devices your signers use, and other requirements. Choose an e-signature solution that provides the flexibility to support any requirement you have in your electronic signature workflow. This will enable you to use the same core solution across your organization. From a single platform, your business can offer customers an optimal user experience online, in-branch, through a field agent's mobile device, through the call center, or other channel.