HR Gets the Edge with E-Signatures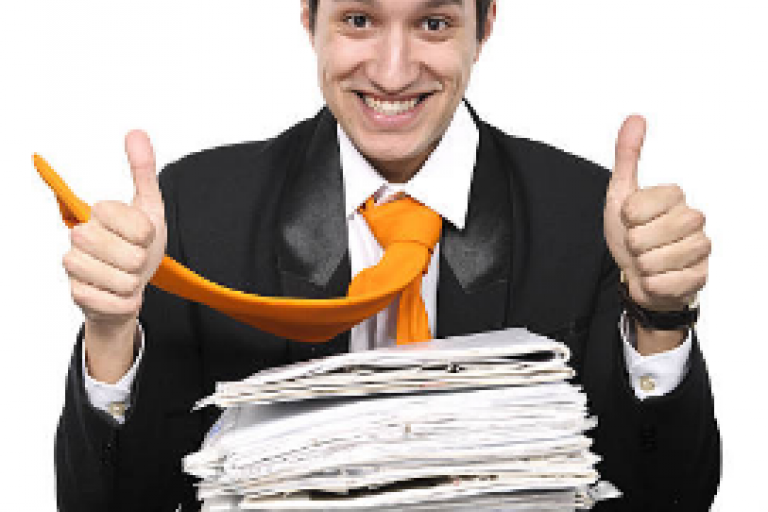 In the fiercely competitive world of recruiting, e-signatures are giving savvy HR departments an edge. What's more, the same technology is creating efficiencies in paper-intensive processes with existing staff as well.
Electronic signatures help organizations of all sizes streamline the gathering of employee information and increase compliance by making it easy to sign tax documents, NDAs, insurance forms, performance reviews and other internal records legally required to protect users.
Imagine rolling out employee handbooks to more than 1,000 individuals who must confirm receipt with a signature. When that enterprise releases an update to the handbook, another round of tracking signatures ensues.
Now imagine acknowledgement of receipt via an e-signature - a much more efficient process than chasing down each employee for validation of delivery. Signed employee records, 100 percent legal and enforceable, are then securely stored within corporate and regulatory guidelines.
On average, every existing employee generates 20 documents per year; and a new hire generates an additional 10, according to HR document management specialist, Avanti. In a 300-person organization that hires 25 new employees a year, that works out to 6,250 documents.
Business.com reports that professionals spend 50% of their time searching for information and take an average of 18 minutes to locate each required document. In the example above, time lost in locating any one of those 6,250 documents (just locating them, not processing them) adds up to 1,875 wasted hours.
"The use of electronic signatures is becoming more common in human resources as employers find themselves in situations where hard-copy signatures are not practical."
HR Risk & Compliance
Another example where e-signatures can be a big time saver and produce legally enforceable electronic records is when employee benefits change. Acknowledgement of notification via an e-signature mitigates exposure and ensures stronger HR compliance.
Electronic signatures enable signing from anywhere, on any device, at any time. Even offline signing is an option with records syncing up when back online. Signed documents are automatically circulated to the next person required in the signing workflow or simply routed back to the HR department for secure filing. Once document signings are complete, the participating employee is automatically notified and their personal documents are available for download to retain for their records - without any additional effort or steps on the part of HR.
There is another benefit to e-signature for HR: error reduction. Digitizing the signature process guards against omitted initials, signing in the wrong spot and incomplete forms. In addition, the signer doesn't have to worry about whom to return completed forms to, as intelligent workflow is built right into the process.
Authenticating Employee Identity
In recent years, personal authentication has grown more sophisticated as security concerns escalate and identity fraud increases. Fortunately, electronic signature solutions have kept current with the increasingly demanding authentication requirements, and offer flexible authentication options such as:
Email authentication
Login credentials
Challenge questions
SMS authentication
Digital certificate-based authentication (e.g., US government-issued CAC/PIV smart cards that hold a Federal employee's digital certificate)
For HR departments, e-signatures translate into a big win. Compliance issues are minimized with e-signed documents automatically uploaded into the company's electronic storage or HR database; and hard costs of printing, paper, courier, and filing are significantly reduced.
The time to obtain signature approvals on HR documents can be reduced by 50%.
HR use cases
Common uses for electronic signatures in HR are:
Recruitment: Applications and reference consent
Onboarding: New hire paperwork, tax forms, NDAs, insurance
Performance management: Appraisals or disciplinary action
Benefits administration: Enrollment forms, updates and communication
Payroll: Timekeeping confirmation
With e-signatures, don't be surprised to see HR departments become organizational models of productivity by avoiding the chase for signed or incomplete documents. Updated content based on original blog