Just Hop on the Bandwagon and Adopt E-signatures Already, Report Says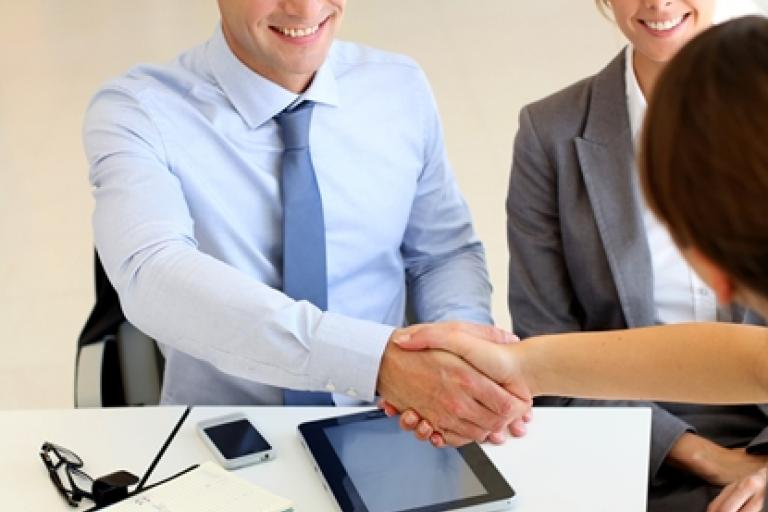 Have you ever had one of those days when everything is going smoothly, and then some small disruption forces you to break your routine and sets the rest of you day into chaos? It's funny how a really small thing can be so disruptive, but 10 wasted minutes in a day can derail everything else with a combination of frustration that leaves you spending the rest of your time thinking about how to solve the problem that messed with your day in the first place. For many businesses, that moment of frustration in disruption comes when somebody has to sign a contract or agreement. In a recent ZDNet report, the author exhorts his readership , primarily business leaders, to get up with the times and embrace electronic signature software. His efforts to persuade stem from a particularly disruptive, and all too normal, personal experience.
Stop Wasting Everybody's Time, Just Adopt E-signatures
The report's author had the unfortunate experience of having to sign a contract with an organization that is not using e-signature technology. He explained that this event led to him having to open an email, print a document, read it, sign it in the correct places, scan it back into his computer, convert it into a .pdf file and email it back to the company. The entire process took him half an hour, wasted paper and ink and was entirely unnecessary. According to the news source, waste like that experienced when signing a paper contract is all too common in businesses, and it is also incredibly unnecessary.
Electronic signatures are considered legally valid in the United States. They have been for years. Many other countries have also validated the technologies. Industries like tax collection, real estate, financial services and law have all found ways to integrate electronic signature policy into the unique demands of their sectors. Industry adoption and legality aren't the only reasons to adopt e-signatures. The report said that the technology has also evolved to support a variety of agreement types and functions, ranging from files that need multiple signatures from multiple parties to contracts that need to have documents added during the signing process. E-signature tools can handle all of these functions, begging the question, "Why won't companies just upgrade and adopt e-signatures already?"
Paper documents - the last bastion of legacy operational procedures
The news source explained that organizations are working to become more agile, to take on sustainability initiatives and to function effectively in global marketplaces. Employees are increasingly turning to smartphones, tablets and Internet-everywhere functionality to work where they want, when they want and how they want. All of this innovation slows to a crawl when people have to stop functioning efficiently with contemporary technologies and have to print, sign scan, convert and email. It gets even worse if you are dealing with documents that are mailed via postal or shipping services. Depending heavily and unnecessarily on paper records management principles could be the last thing holding organizations back from becoming truly green, operating at a global scale, transitioning to the cloud or truly achieving goals to improve business agility. The report said that e-signature technology can be the catalyst that pushes organizations over the edge in these areas and helps them achieve their goals.
 
Adopting E-Signatures and Making the Transition
Making a transition to a new technology that has an impact on business functionality can lead to huge gains, but it can also be an intimidating process. Finding an effective e-signature partnership can help businesses understand the nuances that they face when implementing the new signing method and give them insight into exactly how they need to establish their signing processes to make them legally valid. To help you get off to a good start in this process, check out or beginner's guide to e-signatures for some entry-level tips and background information.