Mobility Changing the Enterprise Landscape - Holistic Planning Needed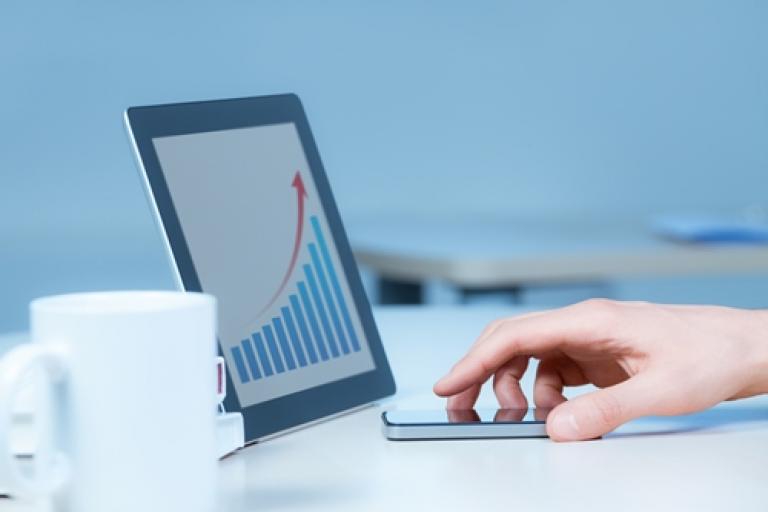 The scale of changes being brought on by adding mobility to a line of business or across the enterprise is such that organizations need to think of everything from network connectivity to electronic signature functionality as they develop their plans. Widespread mobile device use can contribute to significant innovation in terms of both internal enterprise processes and customer-facing operations. The end result is an opportunity to leverage the technology for significant gains that impact fiscal health and operational efficiency. Mobility is a game changer and analyst firm Gartner recently identified a number of technologies that are contributing to major advances in the mobility sphere.
Gartner's Outlook on Enterprise Mobility

According to the study, the bring-your-own-device movement and other mobility plans are beginning to have a transformative impact on the enterprise. This results in a situation in which an incredible number of sophisticated and exciting technologies are beginning to have an impact in the sector. As such, defining a few solutions that really stand out is difficult. The research firm pointed to 10 mobile technologies set to really emerge on the scene between 2015 and 2016, but the study also went out of its way to point out that there were plenty of other solutions that could be on the list. This highlights the incredible diversity and scope of the innovation happening across the mobile sector.
Gartner recommends that businesses that want to get ahead in the mobile space need to not only look at studies like this for guidance, but also closely pay attention to Hype Cycles and similar research efforts to identify the full breadth of solutions set to have a major impact on operations. This insight can prove critical moving forward, as the 10 solutions highlighted in this research are likely to impact every enterprise organization.
Getting ahead of the competition may depend on identifying some of the subtler technologies that can have a positive impact on operations.
Looking at top technologies in the mobile space and how they effect mobile enterprises 

Gartner picked out a large number of technologies set to have a major impact on the enterprise as organizations implement large-scale mobility plans. Some of these solutions focus on the network, such as advances in the Wi-Fi and LTE space, where recent innovation could end up playing a key role in guiding mobile strategies moving forward. The application development sphere will also evolve as mobility takes a firm hold among businesses. In particular, multi-platform and multi-architecture development solutions are set to become more popular in the industry. HTML 5 is also set to impact the development space, though the standard is currently supported in relatively fragmented forms.
Location sensing, wearable devices and other nuanced mobile solutions are also set to rise moving forward, the study explained.
Considering the role of electronic signature software in the mobile sector

E-signatures are emerging as critical tools as businesses attempt to maximize the value of their mobility plans. Organizations that develop effective e-signature practices can reduce the amount of time it takes to complete document management tasks, improve records management, increase process efficiency for internal agreements and reduce the costs associated with printing and storing documents. The end result is a solution that entirely transforms contract and agreement processes, creating substantial opportunities for innovation and implementation of enterprise mobility.
Government organizations in India are already beginning to recognize the value of electronic signature policy that is designed specifically for mobile device use. A recent report from The Times of India explained that multiple government entities are developing standards to enable mobile e-signature use within the next year.
Mobile e-signature deployment comes with considerable potential, but also has some risks. To avoid these problems, check out our webcast on mobile e-signature use in the enterprise.