Mortgage Lenders Have Plenty of Options for E-Signature Policy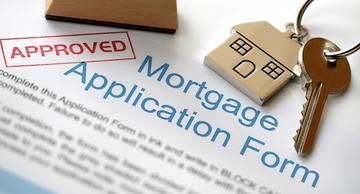 Financial services firms can find themselves in a great deal of trouble when trying to handle signature processes. In many cases, organizations have to have a multitude of documents filled out correctly and signed in all the right places before completing a transaction. This is especially true for large loans, like mortgages, that often need a variety of signatures from multiple stakeholders in a given project. Mortgage lenders can end up with so much paperwork that it takes days just to complete a single operation. Alleviating these burdens is becoming critical and e-signature solutions can help.
Paper-based contracts and agreements can become incredibly labor intensive as organizations need to mail documents between stakeholders, get people to come into offices in person to sign records, deal with notaries and handle otherwise complex operations. Furthermore, all of these operations can become incredibly time consuming if any of the individuals involved in a transaction are not quick to respond when things are sent to them. Electronic signature software alleviates all of these burdens by creating more convenience. According to a recent report from The National Law Review, mortgage lenders are getting more options when it comes using e-signatures to improve contract-related processes.
Considering usage opportunities for e-signatures in mortgage loans

The news source explained that the Federal Housing Authority recently added to its list of mortgage loan-related documents that can be signed using electronic signatures. This creates new opportunities for mortgage lenders to improve transaction efficiency and streamline operations. Record types included in the new rules are documents that come into play with servicing or loss mitigation, the HUD Real Estate Owned Sales Contract and addenda that are associated with it, FHA claim forms and documents that are part of the mortgage insurance binder, with the Note as the exception.
According to the report, these new options combine with the already allowable e-signature uses - some third-party mortgage documents - to create a much more effective signature environment. These opportunities to use electronic signature principles will only increase later in the year, when FHA rules shift to enable e-signature use for the Note, at least for certain types of mortgages.
Responding to new opportunities for e-signature use for mortgage lenders

The news source explained that the new policies on e-signature use has the potential to benefit all stakeholders in the mortgage process. Lenders and borrowers alike should end up with a much more efficient operational climate once electronic signatures are in place. The end result should be lower origination costs and simplified document submission. Put together, these benefits could stimulate home buying by making the entire real estate sector more attractive to consumers.
Achieving these benefits, however, depends on financial services firms that are using e-signatures effectively. Many mortgage lenders have already made strides toward using e-signatures effectively. If companies haven't, they may want to seriously research solutions and find an option that will work well for them, the report said. Authentication is a major issue in this area, as documentation pertaining to mortgages needs to be handled securely and with minimal risk.
Getting e-signatures to work for lending

One of the most important issues to keep in mind when developing e-signature strategies is the need to develop a system that works well for a specific organizational settings. Electronic signatures are backed by technology, but an e-signature is actually a process. Capturing an e-signature involves capturing the processes a user completes when going onto a signature portal, reading necessary materials and performing whatever operation is used as the actual signature. Finding the right process for your customers is vital.