How Munich Re Drives Greater Customer Engagement in Digital Channels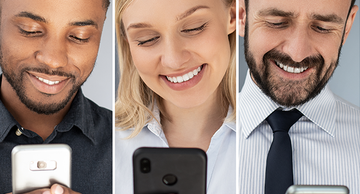 As businesses and financial institutions around the world faced the tough challenge of staying afloat during COVID-19 lockdowns, many turned to digital channels to service their customers. Now, many of those same businesses are realizing the immense benefits of a fully digital customer experience.
Even in insurance, there is a newfound readiness to tackle the next set of challenges in the industry's digital transformation: highly optimizing their user experiences as well as the digitization of sales and services. Carriers first rolled out short-term solutions by digitizing pockets of their organization's operations, but there is now an openness to look at broader insurance value chains, including end-to-end customer onboarding processes.
In our recent webinar, Preparing for the "Next Normal": Customer Onboarding in Insurance, Munich Re and Pegasystems joined OneSpan to discuss how insurers can take the next steps in reinventing themselves by creating new and exciting digital experiences that customers and staff have now grown to expect.
Going Beyond Business Continuity: Digital Onboarding Processes
The insurance industry may have a reputation of being slow-moving, but many insurers have spent the last few months enhancing their digital capabilities. Prior to the health crisis, insurance customers were embracing digital touchpoints in different ways. But the pandemic accelerated the pace at which organizations are adopting digital channels due to physical distancing measures, and insurers must look at the broader state of their digital transformation.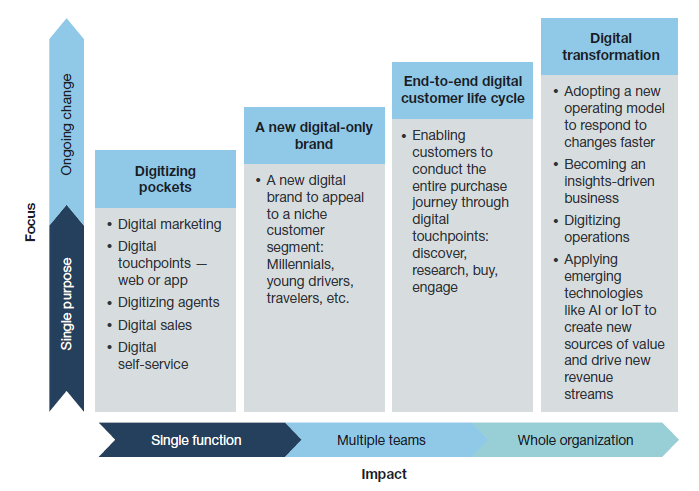 Source: The State of Digital Insurance, 2019. Forrester Research Inc.
The customer onboarding process is a complex challenge to fully digitize for many insurers due to the many processes that rely on face-to-face meetings with agents. These meetings typically involve tedious steps such as completing a set of forms, completing identity verification, printing out paperwork, signing and reviewing the documents (to ensure there are no errors), and finally scanning the documents.
But with consumers now showing their readiness to embrace digital technologies, insurers must reimagine their onboarding experience from the ground up. That includes modernizing workflows for remote access while also eliminating any unnecessary or redundant steps for a much more convenient experience for both customers and agents.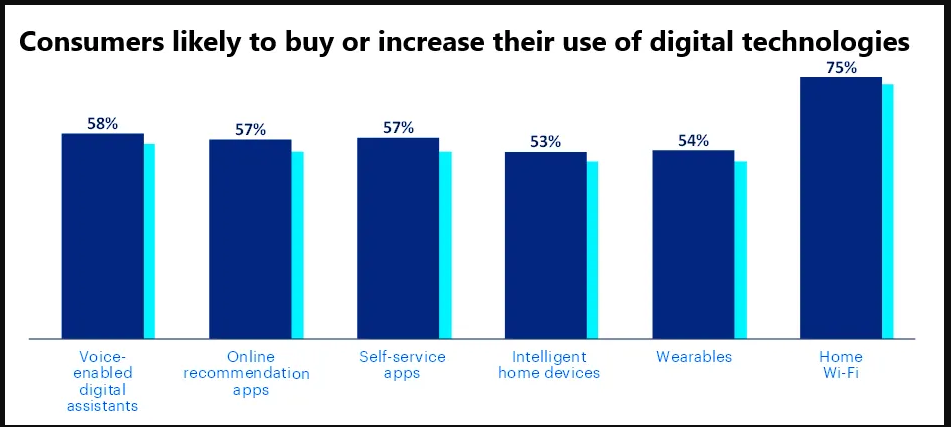 Source: Accenture blog, 2020
The drastic changes in consumer behaviors brought on by COVID-19 have paved the way for insurance carriers to build new digital platforms that are accessible through whichever channels are most convenient to the client.
According to Thomas Harrington, Senior Director, Industry Principal – Insurance, Pegasystems, the digital platforms of the future will be designed from the center-out, with intelligence and process automation primarily focused around microjourneys like the typical customer onboarding process. These microjourneys can then be interconnected across channels and operations and enhanced capabilities, like e-signatures, can be added in order to streamline the process and create an engaging end-to-end digital experience.
That is precisely what a top global provider of reinsurance, Munich Re, was able to achieve. By leveraging a close integration with Pega and OneSpan Sign, Munich Re now offers a fully digitized experience, powered by intelligent business automation. Richard Letarte, President & CEO, New Ventures North America, Munich Re, shared their experience in building a first-class digital brand.
Munich Re's Path to a New Digital Experience
After Munich Re spotted untapped opportunities in the Canadian markets, their New Ventures North America division officially launched a proof of concept in 2017 for a digital insurance agency in Canada, Parachute Digital Solutions ('Parachute Digital'). Parachute Digital is an end-to-end platform that can do everything you would expect from an insurance agency, including marketing products to customers, quoting, policy management, and providing a fully digital customer onboarding experience. The process created for the proof of concept was designed to address a user's life and health insurance needs by engaging with them directly through digital channels.
Their initial customer data proved that people do indeed buy insurance online, especially if the process is user-friendly, easy to understand, and affordable. In fact, Parachute Digital dedicated a call center to supporting the new digital experience, but the self-service approach is so well-received among users that they rarely receive calls.
Traditionally, it would take up to 30 days for clients to get new coverage. By simplifying and digitizing their lengthy workflows, the process is streamlined, and the policy can be issued in just a matter of minutes.
Following a successful proof of concept, it was then time to expand their digital experience to attempt to solve an ongoing industry problem: a traditionally low penetration rate of 2% for Voluntary Benefits plans. This is where Parachute Digital partnered with Pegasystems and OneSpan for their next version of Parachute with the goal to help their partners to sell more insurance by opening the door to under-served markets.
OneSpan Sign's secure electronic signature integration with Pega enables customers to complete the e-sign process 100% online in under 10 minutes.
By aligning with best-in-class technology platforms, Munich Re has been able to build trust in the online client onboarding process. Pega can handle the targeted marketing, the dynamic online storefronts and the data decisioning to give customers a completely carrier and product agnostic platform with multi-channel support. During this time, Parachute Digital also learned the importance of data marketing in order to act on key moments; for example, promoting the right product at the right time in the digital customer journey. It initially launched with two products, voluntary life insurance and voluntary critical illness; however, the platform is designed to handle additional products including auto, home, pet and cybersecurity to name a few. Meanwhile, OneSpan Sign's secure electronic signature integration with Pega enables customers to complete the e-sign process 100% online in under 10 minutes.
Still early on in the launch of this new digital brand, Parachute Digital Solutions is averaging about 15% penetration in Voluntary Benefits. Customers embrace self-service, and once they complete their onboarding process, new customers get immediate access to their Parachute member account. There they have a one-stop shop to manage their current policies, submit claims, as well as to find and purchase new products. Parachute Digital Solutions has shown that captivating and intuitive digital experiences can drive greater engagement from customers and lead to more opportunities downstream.
To learn more about Munich Re's success story, please watch the recording of our joint webinar, Preparing for the "Next Normal": Customer Onboarding in Insurance. For more on how OneSpan Sign can be deployed in conjunction with Pega, please see our OneSpan Sign for Pegasystems product page.