New e-SignLive™ Electronic Signature API Unveiled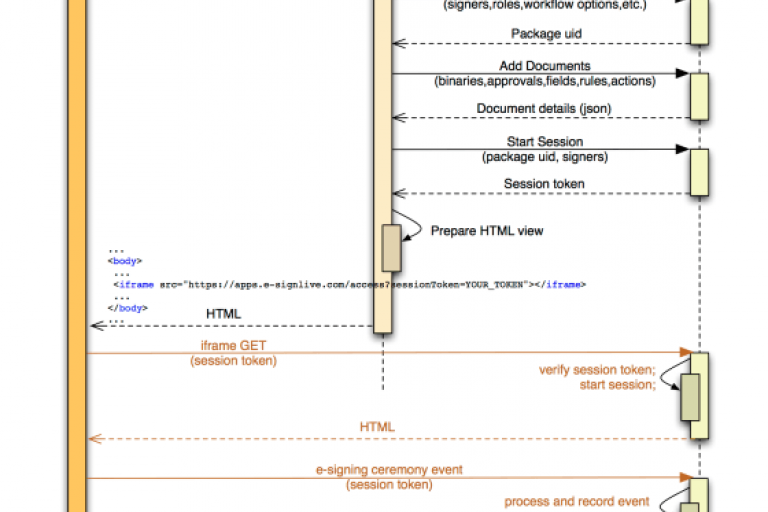 We at Silanis have just wrapped up the first of what will likely be many presentations around the new cloud-based e-signature REST API for e-SignLive™. Judging by the hundreds of developers and business analysts who attended the webcast, there's significant interest, need and more than a few questions around how to integrate e-signatures to create 100 percent electronic transactions.
And for good reason – it's well-known that the seamless workflow created when originating a document from a CRM, loan origination system or insurance agency management system and then e-signing and storing that document electronically saves time, money, reduces errors and ensures a great customer experience. With that in mind, the webcast covered areas including:
Documentation tour: We reviewed the various guides, including a getting started quickly guide, as well as all available SDKs, which are designed to get integrations live within just a few hours of coding;
Use cases for e-signature integrations: We included a customer-facing B2B portal and a call center;
Live coding demo: We showcased the various functions available in the API.
If you missed the presentation, you can watch the recording here. And if you're ready to get started integrating e-signatures into your workflow, check out the e-signature API documentation portal and access the e-signature sandbox by registering here.
Melanie Attia is the Industry Marketing Director for Silanis.