OneSpan Sign Product Updates Q3 2021
We are excited to unveil major features and enhancements as part of the OneSpan Sign Product Updates Q3 2021. The team has been hard at work bringing together a number of features to help organizations deliver exceptional digital experiences to customers using OneSpan Sign. Our e-signature solution has been enhanced to include the following updates:
OneSpan Virtual Room enhancement enables users to record the signing session with participants.
New fully integrated ID Verification option enables signers to verify their identities prior to accessing agreements with document verification and biometric comparison capabilities.
Additional language support for Arabic for signers.
New connector integration for Workday, enabling users to send and get documents securely signed without ever leaving Workday.
Partnership with Trust Service Provider (TSP) Uanataca to help organizations in Dominican Republic meet e-signature compliance requirements.
OneSpan Sign Product Updates: New Features and Capabilities
Let's take a closer look at the highlights of the latest product updates:
Record a Virtual Room session with your participants
We're living in a more remote world with customers heavily relying on remote channels to conduct business with banks and financial institutions. The human element is more important than ever to engage and guide customers through complex, multi-step agreement processes. With tVirtual Room, we're helping banks and financial institutions deliver secure, video-enabled customer interactions to get high-value financial agreements electronically signed in real-time. Virtual Room includes live electronic signature, videoconferencing, identity proofing, guided workflow, audit trail, and now recording capabilities in a single solution.
Hosts have the option to record the audio and video of a Virtual Room session to capture additional electronic evidence of the key signer actions taken in the session. Along with the audit trail that captures the entire agreement process, from identity verification and authentication to e-signature, organizations get a complete picture of the transaction with strong identity assurance to demonstrate compliance.
Watch the video below to see Virtual Room in action.
Validate your signer's identity with ID verification capability
According to Cornerstone Advisors, 43% of customers abandon account opening processes during the identity qualification stage. Cumbersome KBA processes can add friction during the identity verification step, resulting in high abandonment rates and a negative impact on a bank's customer acquisition efforts. With less in-branch visits and customers preferring to conduct business online, financial institutions need to modernize the way they verify identities for high-value transactions requiring a higher level of identity assurance.
OneSpan Sign ID Verification is fully integrated with OneSpan Sign, enabling your signers to verify their identities prior to accessing agreements to e-sign. ID Verification is a fast, simple, and a modernized way to validate unknown signers' identity using document verification and biometric comparison. The signer simply takes a photo of their passport, driver's license, or other government-issued ID directly from their mobile device and then takes a selfie to identify themselves. Contact our Sales Team to learn how your organization can get started with OneSpan Sign ID Verification today.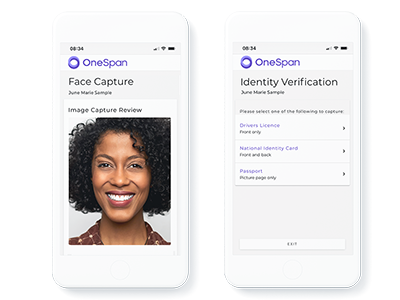 Additional language support
We've added Arabic to our list of supported languages. OneSpan Sign is available in English, French, Dutch, Spanish, German, Japanese, Portuguese, Italian, Danish, Russian, Chinese (simplified and traditional), Korean, Greek, and now in Arabic.
Apps and connectors to get documents signed from popular business applications
Workday: The OneSpan Sign integration with Workday enables HR teams to send documents for e-signature directly in Workday. Easily add e-signatures to any Workday process that requires document signing, such as offer letters, NDAs, new hire forms, code of conduct, vacation forms and more. By keeping all your HR signing workflows completely digital, you'll eliminate errors and costs related to manually handling paper and accelerate the time it takes to get documents signed in a secure and compliant manner.
From hiring and onboarding to managing current employees, OneSpan Sign for Workday provides a superior experience by allowing candidates and employees to conveniently sign documents from anywhere, anytime, and on any device.
Contact us to learn how your organization can get started with OneSpan Sign for Workday today.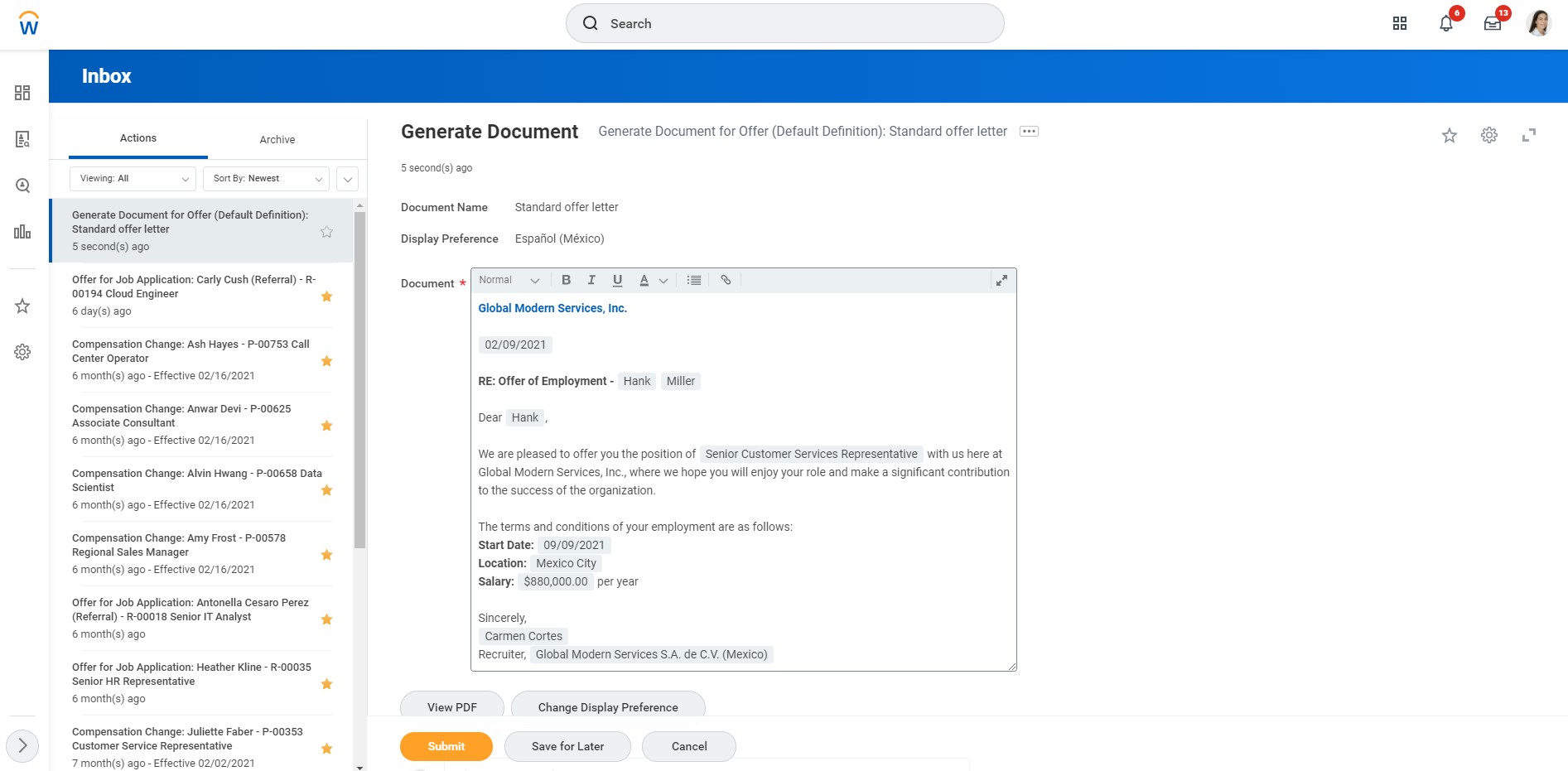 New Trusted Service Provider (TSP) partnership to help organizations in the Dominican Republic meet e-signature compliance requirements
OneSpan has partnered with Uanataca, an International Qualified Trust Service provider that issues certificate-based digital IDs to validate a signer's identity and create a Qualified E-Signature (QES). After signers click the "Sign" button in OneSpan Sign and then confirm their signature, they are requested to validate their identity with Uanataca. Once verified, a QES is applied to the document. The result is a secure, tamper-evident e-signed PDF that facilitates compliance with e-signature requirements in the Dominican Republic.
We will be expanding our partnerships to give our customers the freedom to work with even more TSPs and meet the highest levels of compliance and assurance for signer authentication.
We hope you take advantage of the latest product updates we have to offer in OneSpan Sign. Read our release notes for additional information.