Paperless Real Estate with Electronic Signatures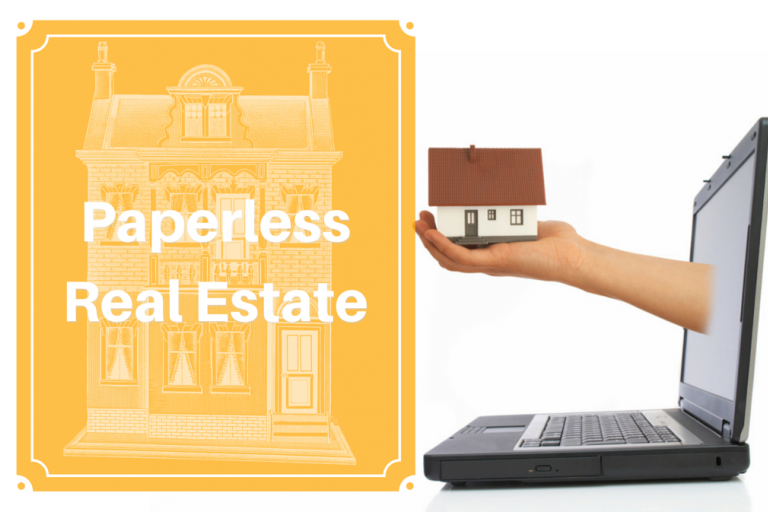 The National Law Review published earlier last month "Finding a Paperless Panacea: Use of Electronic Signatures in Real Estate Transactions." According to the authors, the numerous benefits of e-signatures to retail real estate transactions include reduced costs, improved efficiency and turnaround time, easier record retention and better economic impact.
The article also highlights two considerations when looking to adopt e-signatures:
Quality of security methods - Security and privacy is top of mind in every industry. e-SignLive confirms the identity of the person e-signing in several ways. Which is right for your organization depends on the kinds of documents that need signatures. For non-disclosure agreements, basic contracts, approvals and other day-to-day signing processes, we recommend our unique link to e-documents sent via e-mail. Since only the intended recipient can access this email, the link is secure.
An alternative, or addition, to the link is a secret question and answer. This type of security method is often used for more sensitive e-documents like financial transactions or loan applications.  This method has the added advantage that it can be combined with third party identification verifiers like Equifax.
Then there is the third verification method, via SMS. A passcode is sent directly to the signer's personal mobile device. Once they have signed in with the code, they can sign all the e-documents quickly and easily. This method is ideal if emails are on a public domain or if a shared email account is being used.
The authors note that audit trails and digital sealing are important aspects for a secure e-signature.  e-SignLive provides all of these by embedding signatures along with detailed audit trail information right into the document rather than stored separately in the cloud or logically associated in a vault or proprietary database. This makes tampering immediately visible.
Privacy policy – In addition to a privacy policy, e-SignLive has a Trust Center. This addresses content associated with accounts and documents. Silanis, the provider of e-SignLive, has implemented numerous controls over the years to offer its customers a peace of mind with their e-signed documents.
The SOC 2 attestation that we recently completed confirms the maturity of our organization, the extensiveness of our processes and the security of the e-SignLive platform. SOC 2 is among the highest standards for cloud security and data protection. This recognizes our commitment as a service organization to create and maintain the strictest controls needed to ensure the highest quality and security of services for our customers.
In addition, e-SignLive meets the most stringent requirements for data protection, identity verification, service security, business practices, and legal protection set forth by Skyhigh Enterprise-Ready. To learn more about e-signature security, download the free whitepaper, Electronic Signature Security: How To Evaluate An E-Signature Vendor On Security.