Payments Provider Integrates OneSpan Sign with CRM to Streamline New Client Applications Online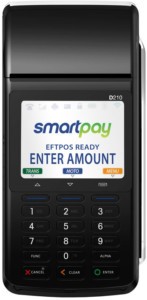 Squirrel Hub supported Smartpay, the largest independently owned and operated EFTPOS (electronic funds transfer at point of sale) provider in Australasia, in transitioning from a cumbersome manual method of processing new applications to a secure, automated online system. In addition, they reduced the time taken to complete and sign forms by 45 minutes.
The Brief
Smartpay's application process required new clients to complete forms manually, on paper, and involved multiple steps and several touch points between clients and staff. Smartpay wished to implement an automated process that would make it quick and easy for their clients to complete and sign applications online. An important requirement was that the new system was secure and fully compliant with their bank's legal requirements.
"The application process was tedious and provided a poor customer experience," explains Ben Hirons, Smartpay's Digital Project Manager. "We wanted something better for our customers."
The Solution
Smartpay already had Zoho CRM in place. Squirrel integrated Zoho CRM with Veda, a credit reporting service. It also installed and integrated OneSpanSign, the electronic signature solution behind some of the world's most trusted and security-conscious organizations. Squirrel's developers then wrote custom integration to ensure a smooth flow of information between systems.
In order to facilitate as much automation as possible, Squirrel created fields in Smartpay's CRM leads module that map across to the fields in the application forms. Once Smartpay have added a new lead to the CRM and completed the relevant fields, they simply press a button to start the document-signing process. This automatically pushes the information from the CRM into a PDF version of the relevant form. At that point, the PDF is sent to OneSpan Sign, which in turn sends an email to the client explaining the process of completing the application.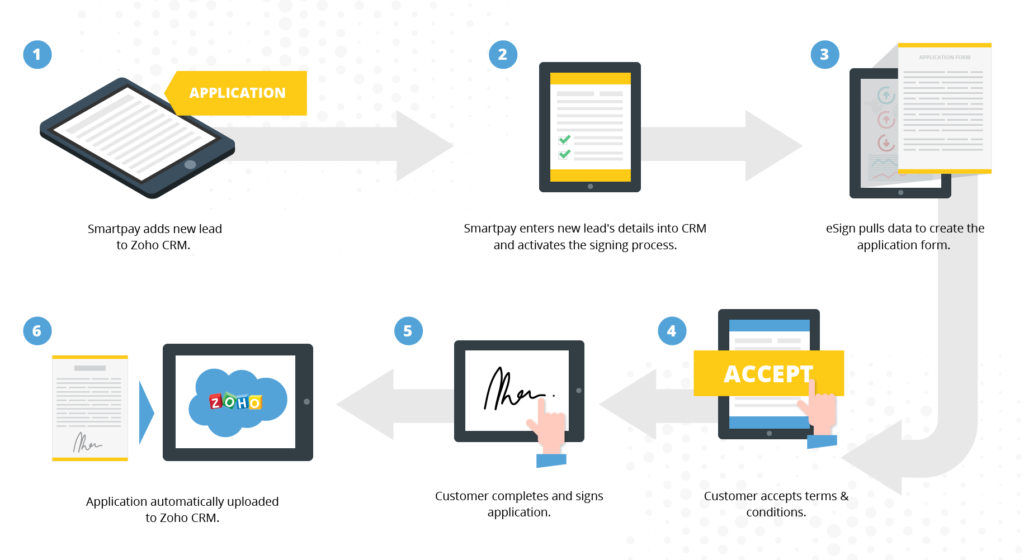 A simple click within the email takes the client into the PDF. Here, they can review the pre-filled information, add new information and check a box to accept the terms and conditions. Crucially, they can also add a legally binding electronic signature. This step triggers the return of the completed form to the CRM, where it is attached to the original lead as a PDF. The record owner also receives an alert to follow up.
Throughout the process, OneSpan Sign works behind the scenes, with all interfaces white-labelled and carrying Smartpay's branding.
The Benefits
An easy-to-use, streamlined online application process that has drastically reduced data entry and eliminated scanning; this saves at least 45 minutes per application
Fully compliant, legally binding documents
One reliable, central repository in which to store completed documents
Enhanced efficiency by providing sales team with automated reminders to follow up at various stages in the process
Improved customer experience and enhanced Smartpay's image and reputation for providing an efficient and reliable service  
"By moving to OneSpan Sign, we have improved the customer experience and our process, as well as the integrity of our data."

- Ben Hirons, Digital Project Manager, Smartpay
This blog post, authored by Elizabeth Tatham, first appeared on SquirrelCRMHub.com. Squirrel Hub is a partner of OneSpan and technology integrator.