Privacy under siege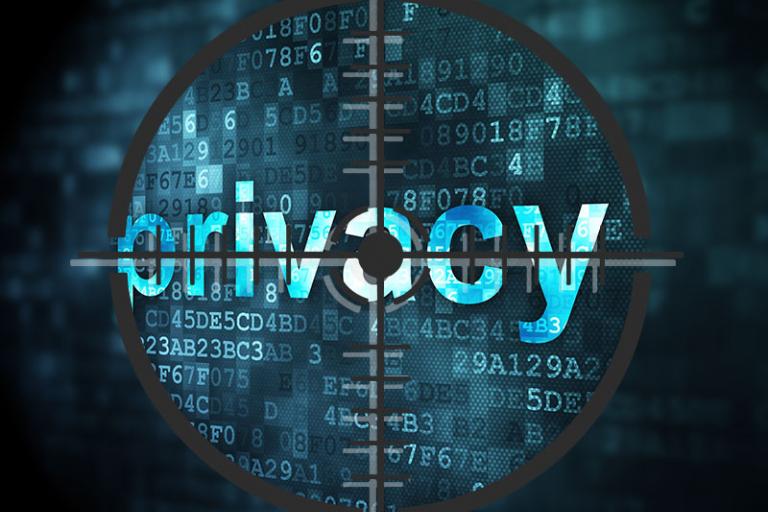 Earlier this year VASCO organized its third Trusted Digital Identity Symposium in Brussels, Belgium. The event enables C-level executives to gain a better understanding of the applications, business challenges and opportunities related to digital identity. Leading speakers from the public sector, financial industry and other market sectors, share their vision on how new trends, such as: mobile applications and the Internet-of-Things, impact online business and privacy.
In a world where everything is connected
"Technology is exploding, behaviours are changing and new business models become inevitable. Welcome to the world where everything is connected." Steven Ackx, director of PwC, quiets down the buzzing auditorium at the Trusted Digital Identity Symposium in Brussels. He takes a breath and continues: "Nowadays, there are more connected devices in the world than there are toothbrushes. How could this not impact our everyday routine?"
Driven by human behaviour
Steven Ackx elaborates by describing our morning routines for the past twenty years. We wake up, switch on our smart device and life begins. Digital technology has become a natural part of our selves. The evolution of the technology is – never more literally – in the hands of the customers: if it is not 100% user-friendly, they will not use it. Engineers can make a difference by creating a piece of technology that feels like it has been missing all our lives, not something we should spend time and energy on to learn how to use it.
"Swiping is a striking example of user-friendliness. The movement is based on a baby's first expression to the world. Making a hand gesture from its body to the exterior to say 'I don't like that, put that away' or with the opposite movement 'give me that, I want that'. Do you see any resemblance with a popular dating app?" adds Steven Ackx. The user wants easy-to-use no-time-to-waste solutions. To get the most out of his life, he is connected 24 hours a day. People are becoming a network of ideas, creativity, data and knowledge thanks to the Internet of Things. Even our pets are becoming part of our digital data.
Endangered by human nature
The increased use of connected devices puts our privacy under siege. People are often not aware of what they are both voluntarily and unwittingly sharing with the world. They use social logins because it is more convenient, but they ignore the small print in the contract that give access to their data. Being careless with your password and social sharing can be enough to invite hackers to steal your identity, putting all your connections at risk as well. If you happen to be – or just know – the CEO of a large company, this will pave the way to important data from all your clients.
Yet, even if you are very careful with what you put online, the truth is that we are not sure how safe every single connected device is. Wearables, for example, still raise a lot of questions regarding online privacy and protection. Your network is only as secured as the weakest link and since everything is connected, someone else's privacy has become your concern too.
Protected by human nurture
Luckily, more and more service providers are aware of this problem and establish a bond of trust with the end-user. Open communication is key; 'you may use our services, but you have to give us a small part of your digital data'. Honesty is part of our human nature and people do not like to be fooled. A recent study demonstrated that customers who are able to manage their online privacy are up to 52% more willing to share information. Establishing a connection that people can trust has become a quintessential part of any online service. Users and devices are becoming smarter at the speed of Moore's law. And business should always stay a couple of steps ahead.
"We embrace the digital era and we want to make most of it, but we have to be aware and careful. Keep your devices and services safe and sound to protect not only your identity but also the digital data of the many people you are connected with", concludes Steven Ackx.