Product Updates: The eSignLive Winter '17 Round-up
Winter is here and the cool, crisp days are here to stay. It's time to wear your favorite sweater and get a mug of hot chocolate to keep warm. As everyone is getting ready to cozy up to the winter season, eSignLive is gearing up to bring together new and exciting capabilities in the last quarter as part of the Winter '17 Round-up. This round-up is packed with a number of features and enhancements to help further leverage eSignLive e-signatures across your organization.   Here's the latest and greatest from the Winter '17 Round-up:   Further streamline your e-signature process with Text Tags Text Tags gives you the power to extract signatures and fields in your documents by placing Text Tags directly in a document. eSignLive then analyzes the uploaded document and replaces every text tag pattern with the appropriate signatures or fields. This productivity boosting feature helps you further automate the e-signature process by eliminating the need to manually place signatures and fields in your NDAs or contracts. This feature can be accessed in the eSignLive web application and programmatically using the eSignLive API. Read our blog post and watch the how-to video to learn more about how to use Text Tags in the eSignLive web app.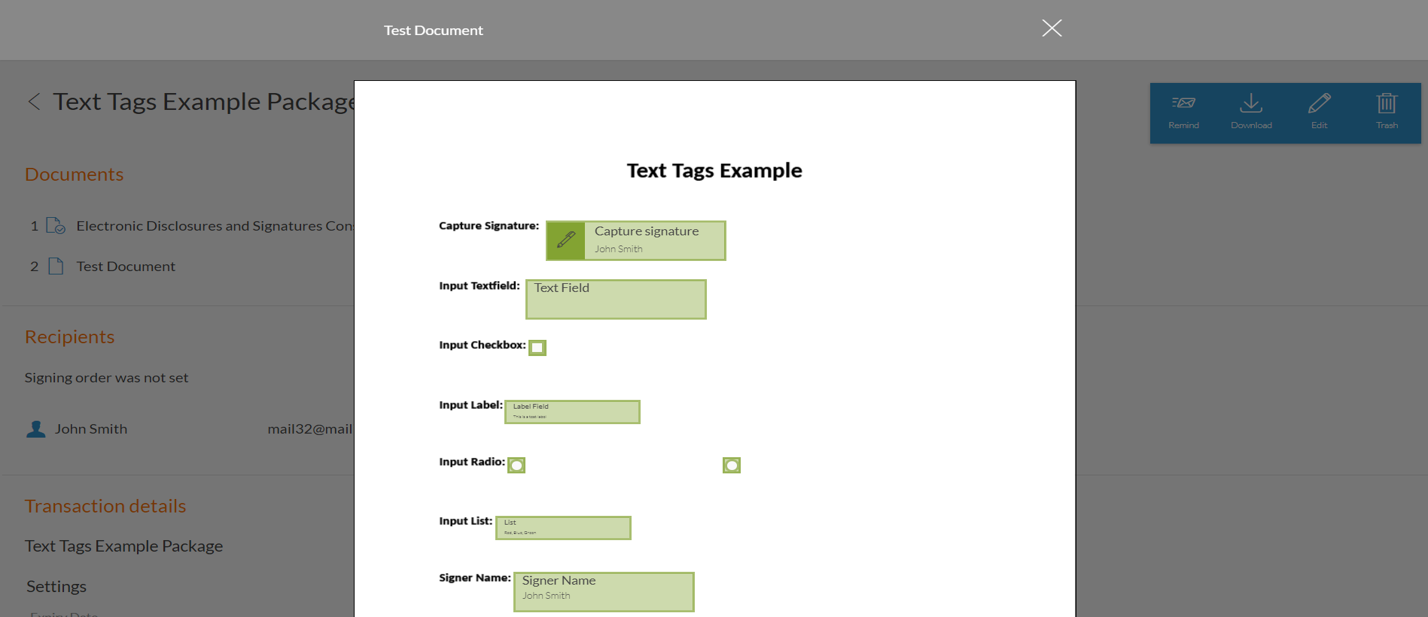 New certificate signing enhancements to support all Windows-based browsers eSignLive caters to the needs of industries and regions that require the use of personal digital certificates stored on smart cards for authentication and signing. In this round-up, we made enhancements to extend this capability to support all Windows-based browsers. Learn more about digital signatures.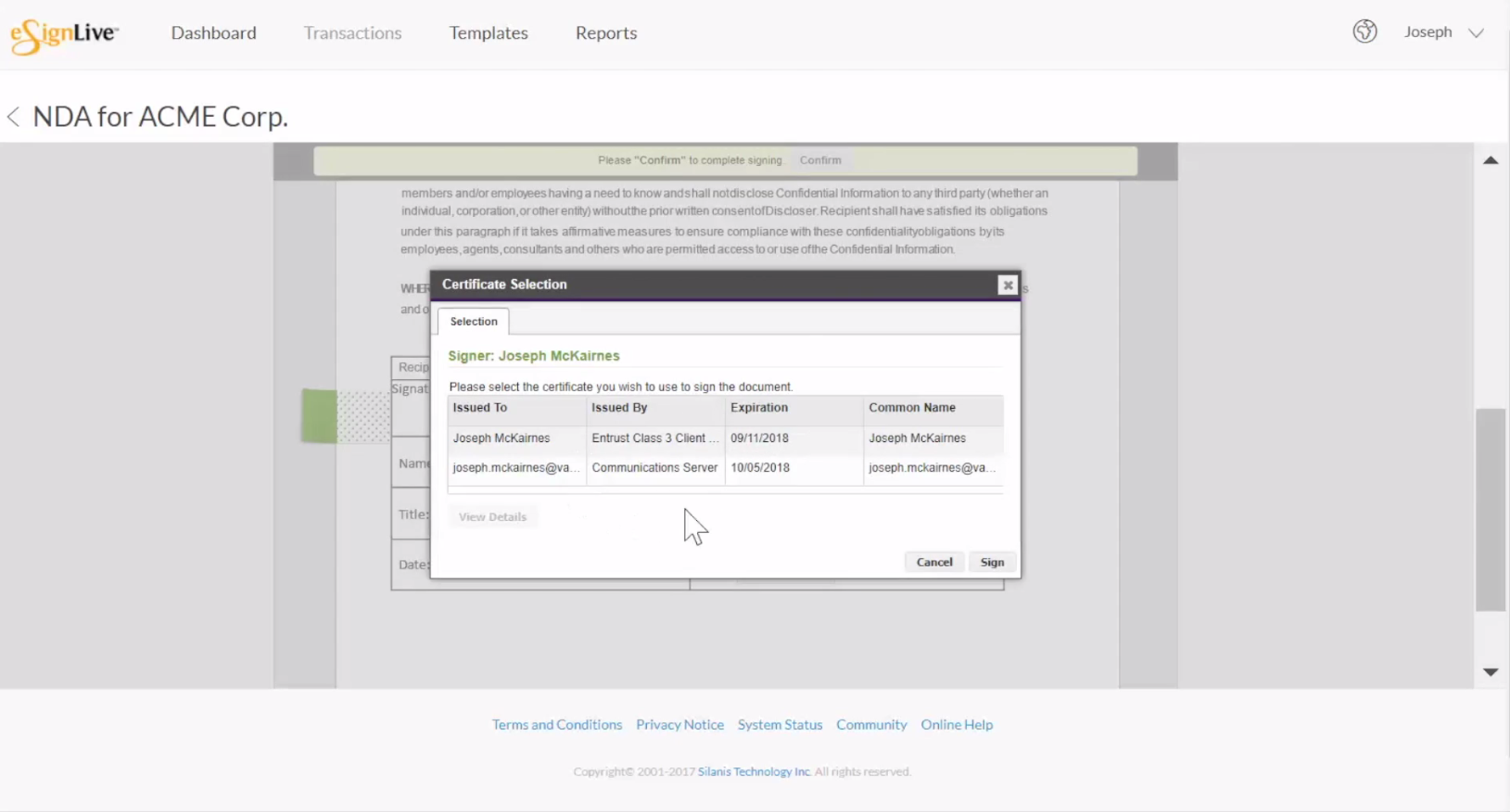 eSignLive Digital Lending Solution now supports the TOLEC standard In our Fall '17 Round-up, we released our Digital Lending Solution, a tightly integrated lending platform that enables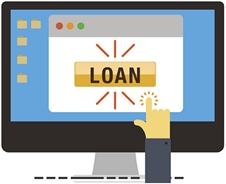 lenders to process secured loans and leases, from origination to retirement. In the Winter '17 Round-up, we are proud to announce that the eSignLive Digital Lending Solution now includes support for the TOLEC standard to facilitate transfers between e-vaults and to enable the control of digital assets in accordance with ESIGN, UETA and UCC Article 9. Learn more about our Digital Mortgage & Lending Solutions.   Accelerate the contract negotiation process with eSignLive's integration with Conga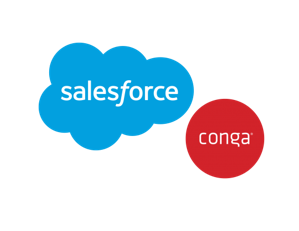 We are proud to announce our integration with Conga! eSignLive for Conga enables you to prepare, manage and send your Conga documents, contracts and more for e-signatures directly from Salesforce. What's more, eSignLive is also integrated with Conga Contracts, allowing organizations to enjoy a smoother and faster contract negotiation experience. Learn more about our growing list of available apps and connectors.   Streamline the loan signing process with eSignLive and Finastra LaserPro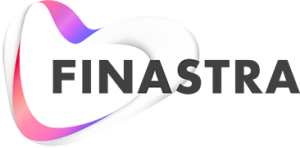 eSignLive for Finastra LaserPro enables lenders to send loan origination documents to clients for e-signatures without leaving the LaserPro platform. This integrated solution streamlines and enhances the loan signing process for financial institutions by eliminating manual errors and reducing costs. Learn more about our growing list of available apps and connectors.   The eSignLive mobile app gets additional language support The eSignLive mobile app is a perfect tool for field workers to send and sign documents on the go from their tablet or smartphones. In this round-up, our mobile app has French language support for both senders and signers. Download the eSignLive mobile app for iOS and Android – and if you're already an eSignLive client, just use your credentials to start sending and signing on the go!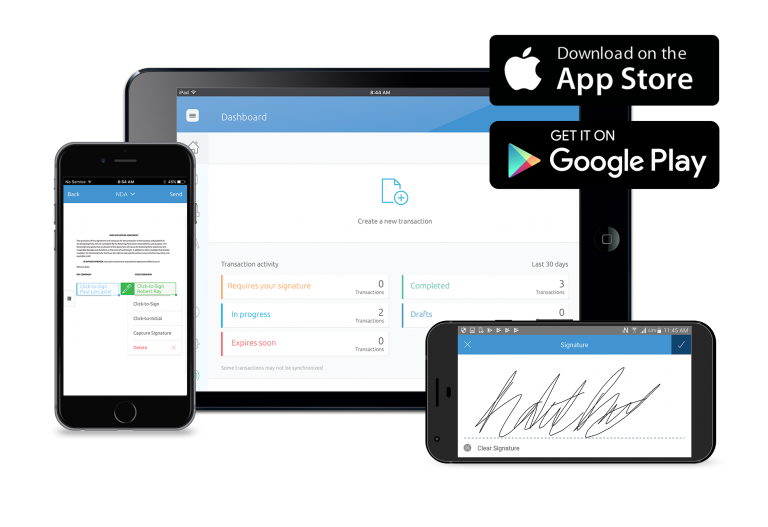 If you missed our webcast, you can watch the eSignLive Winter '17 round-up webcast to learn more about the powerful enhancements and features as part of this release. [promotion id="22053"]