Protecting Customer Data in the Cloud: Why Tight Security Measures Matter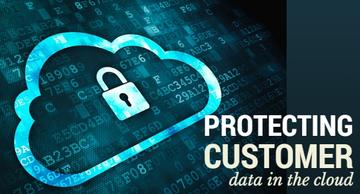 Businesses are moving their customer transactions to the cloud. According to a recent Gartner survey, SaaS applications are increasingly being used for mission-critical and customer-facing business processes. Today, organizations are signing up and servicing consumers in a completely digital environment where contracts and documents of all kinds are being delivered, reviewed, signed and stored. Security is therefore understandably a top concern with any type of digital transaction.
Case in point: Late in 2014, Netflix filed a complaint for damages in the California state court against a former Vice President of IT Operations. According to the lawsuit, the former VP, whose job responsibilities included negotiating contracts on behalf of Netflix, signed off on at least two deals with IT service providers in return for 12-15 percent cash kickbacks and possibly stock and gift cards. When attempting to locate copies of the final contracts within the former VP's corporate DocuSign account, Netflix discovered that the documents and account had mysteriously changed ownership to the benefit of the VP's personal account with the assistance of a senior-level employee at the e-signature company.
Why security matters when evaluating e-signature vendors
This event clearly demonstrates the need to engage with vendors that have strong controls and processes in place. Many of the organizations that we speak to who are looking to adopt e-signatures want assurance that the vendor they work with meets the necessary security requirements to keep their customer data safe and secure.
Document security requires the right mix of people, processes and technology. Taking a multi-pronged approach to account and document security in the cloud will ensure your records (and the records of your customers) are handled and managed appropriately. It will also foster customer confidence and protect your organization's reputation.
At e-SignLive, we have procedures in place that would prevent something like above-mentioned event from happening. This type of request is always reviewed and must be formally approved via a multi-level verification process. The stringent protocols that we have in place provide our customers with peace of mind around how their accounts are managed. The SOC 2 attestation that we completed also confirms the maturity of our organization, the extensiveness of our processes and the security of our cloud-based e-signature platform, e-SignLive. We're proud to offer the only e-signature solution in the market that is SOC 2 compliant.
Transacting securely in the cloud with e-SignLive
When evaluating e-signature solutions, check the vendor's security and privacy practices, list the features you need most and go with a service that matches your needs most closely to make sure your organization is not left in a vulnerable position.
To learn more about our certifications and safeguards, visit our Trust Center or download our white paper with a best practices checklist that will help you identify security requirements when evaluating e-signature solutions.