Rise of the Electronic Signature: Will Growth in Mobile Payments Result in More Demand for E-Signatures?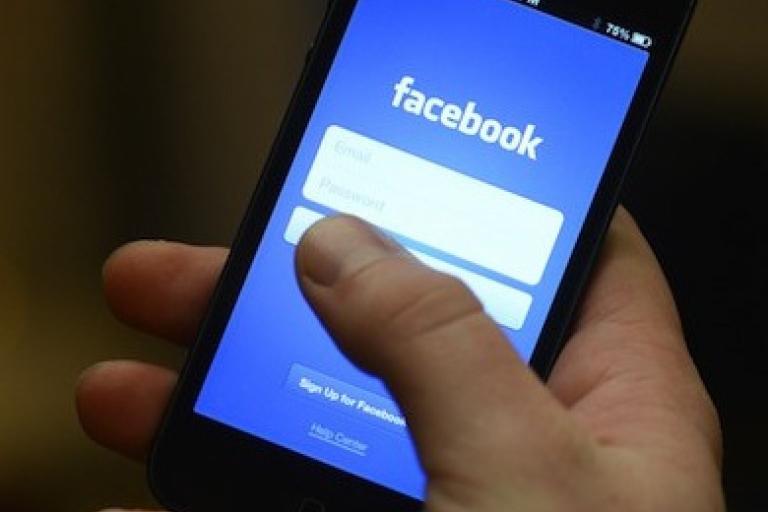 Several studies predict that mobile payments will see a big increase the next few years, and this may result in more demand for electronic signature and digital authorization protocols. As a digital publisher, mobile is a great tool for letting me do Web transactions such as paying writers and buying supplies. However, enhanced protocols can make those transactions more secure and robust.
Growth in Mobile Payments
Transactions through mobile is a growing trend. Last year, mobile payment transaction volume grew to over $230 billion, and that figure is expected to more than triple to $721 billion by 2017. In 2013, there were 245 million users who made payments via mobile. By 2017, that number is expected to rise to 450 million people worldwide.
As a digital publisher and PR professional, I typically pay my writers and subcontractors through Paypal's mobile app. My trusty iPad mini also lets me order supplies and digital content through online stores. In the future, I anticipate being able to do routine wire transfers once my bank sets up a mobile app.
Mobile is becoming our digital wallet. A smartphone or iPad stores our credit card and PayPal information, and we use these devices to make purchases. These gadgets have become extensions of our checking account, but they should also incorporate security features found in traditional banks or debit cards.
Differences Between Mobile and PCs
Mobile is different from PCs and laptops because we behave differently on mobile platforms. This tendency has implications for the kinds of security architecture that needs to be implemented on such devices -- features such as electronic signatures.
Studies show that people like to browse the web on their PCs. In contrast, mobile users like to either take action (i.e., gaming) or socialize (i.e. go on Facebook or Twitter) on their devices. U.S.-based consumers now spend 2 hours and 42 minutes per day on mobile devices, according to a study by Flurry Analytics. Apps commanded 86 percent of the average US consumer's time, compared to 14 percent for web browsing.
Mobile users don't like to surf the Web. In my case, it's tougher for me to read long-form text by the Washington Post on an iPad mini's small screen. However, mobile is a great medium for transactions and light admin tasks to keep me somewhat productive in what otherwise would have been idle time.
Digital Confirmation
What worries me is that it's often too easy to do transactions through mobile. The Six Sigma black belts at Amazon.com and PayPal have made mobile transactions so easy that purchases or wire transfers can be made with a single -- and perhaps accidental -- tap of an iPad screen.
When I buy office supplies at the mall, I sign a receipt confirming my purchase of those goods. When I go to the bank, I sign a form to make a wire transfer. When I attend a business development meeting, I often sign a non-disclosure agreement. The signing of a document formalizes cash-related and/or important transactions. The robustness and familiarity of the process make us feel secure.
I think these practices can be incorporated into mobile by way of electronic signature. The extra step confirms our intent to proceed with a transaction, and prevents a time-wasting process of trying to get a refund should we accidentally mis-click our devices.
Doing Business Through Mobile
E-signatures are a critical part of improving the customer experience. Customers are increasingly mobile, and institutions should adapt to the evolving platforms that are being used to do business. If signing documents offline is routine, digital signatures can be a normal way of transacting on mobile.
When we use our iPhones and Samsung Galaxy Tabs, we're often on the go. We're at bustling airports, convenience stores, crowded subways, even a hiking trail. It's easy to tap the wrong part of the screen and erroneously purchase 2,000 copies of the same e-book, or accidentally send a freelance writer $2,000 instead of $200.
If mobile users mis-click their devices 5 percent of the time, that would lead to thousands upon thousands of erroneous (digital) instructions on a daily basis. Industries such as banking, health, medical, military, and insurance are incorporating mobile as part of doing business. These types of transactions need to be error-free.
Electronic Signature
As our digital wallets become smaller, Web approvals will need to be more formalized to incorporate transactions that have gravitas. Such protocols would give users confidence that their mobile-based authorizations would be able to withstand disputes or legal challenges.
The ESIGN Act of 2000 provides that electronic signatures are just as good as their paper equivalents, and are subject to the same authenticity that applies to paper documents.
Certain industries require robust protocols because of (1) the nature of their transactions, and (2) the impact of their product or service on their customers. E-sign standards will need to be perfected, and adopted by institutions.
In some situations, verification and authorization can be critical. Even through mobile, an e-signature confirms intent and consent. It shows proof of what a signatory wants to convey or accomplish or get done.
Even while hiking, a mobile user may want to approve a large wire transfer through his digital wallet. A motorist may want to add extra insurance coverage while traveling. Or, a health provider may want extra confirmation that a cancer patient thoroughly understands the changes made to their coverage.
In each case, where the gravity of the circumstance warrants a formal protocol, an e-signature serves as an indication of intent to agree to or approve important contents of a digital document.
Easy transactions are great for all of us. But in many cases, that extra step of verification is what will help us sleep well.