Superheroes Outside the Office with Defi Canderel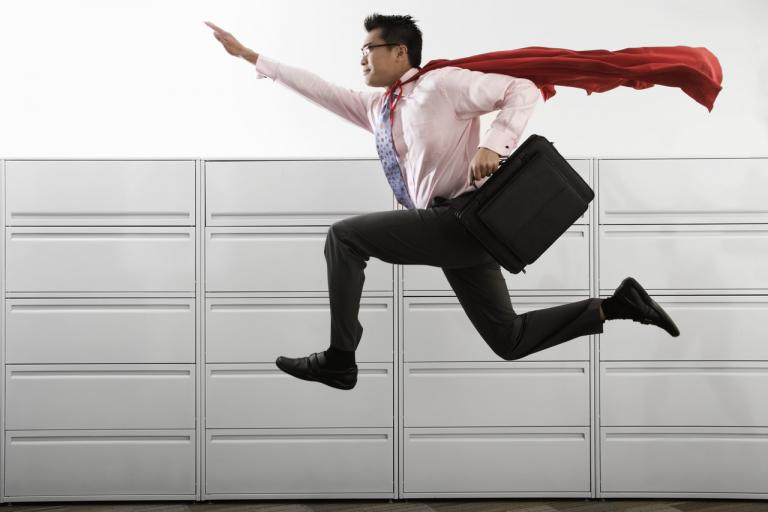 It's so hard to believe! This is the 14th year OneSpan has participated in Defi Canderel. If you're not familiar with this, runners representing corporations come together to run through Montreal in an effort to raise money for cancer research. This year the theme is the superhero. You can be certain that the group running for OneSpan be donning our capes and face masks.
Crossing the finish line with Defi Canderel
While it's likely that no one will be flying across the finish line, there is going to be a lot of fun and laughs – as well as more than a bit of sweat – as we dress up to do our part to fight cancer. My colleagues at OneSpan are not just superheroes on this day alone. Our contribution to the cause continues to increase each year and our fundraising efforts never wane. We may not look like Spiderman or the Green Hornet when we're working but we do put up a good fight to counter the injustice of cancer.
Every year, our team of runners continues to grow and each of them is a super hero. So are the folks who are donating to our runners. According to the Canadian Cancer Society, survival rates for all cancers combined went from 56 per cent to 62 per cent from 1992 to 1994 and 2006 to 2008. This wouldn't be possible without cancer research, which requires funding. Cancer touches everyone. Our hearts go out to every person diagnosed with a form of the disease. We also praise the doctors, researchers, nurses, technicians, family and friends who work so hard to heal and comfort. Stay tuned for some snap shots of OneSpan running the good race. It's a worthy cause but that doesn't mean we won't be having some fun making a difference.