Tax Day: Two Things are for Sure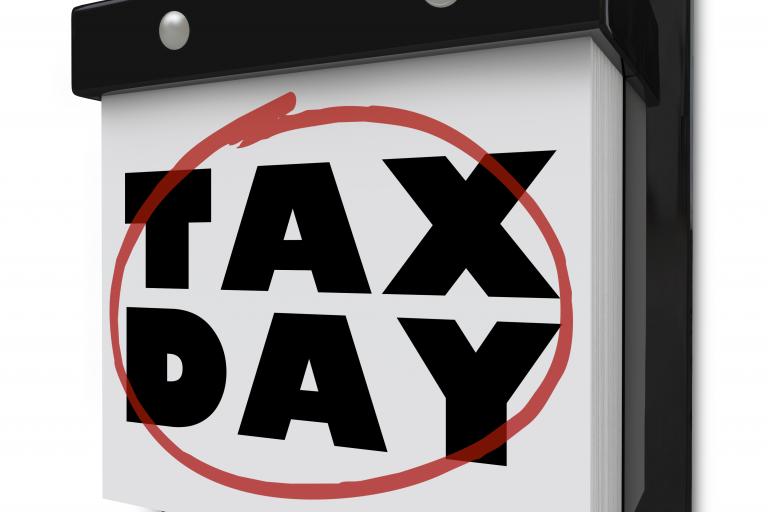 According to Benjamin Franklin, and many after him, there are only two things in life that are certain – death and taxes.
While you may be able to prolong your life with healthy food and exercise, there's nothing that can be done about April 15.  In the US, either the tax forms or the filing extension must be postmarked before the witching hour.  Otherwise, you're looking at a late filing fee and either a late payment fee or delayed refund check.
What procrastinators may not be aware of is there is a new health care status form that needs to be completed by anyone who enrolled for coverage through a government health care exchange or who didn't have health care coverage last year.  According to Newsday, some of this can get confusing and may want to seek a tax professional for help.
If you've decided your last minute efforts to meet the looming deadline is an impossible task to do alone, take advantage of the extension. The forms are available through this IRS tax tip.  As your next step, you may want to find a tax preparer who can help get you through the paperwork.
While the IRS is not yet accepting electronic signatures on tax returns, there have been updates to its e-signature policies on forms 8878 and 8879.  A tax preparer can now send these forms to their customer to sign online, and get a compliant e-signed record back in just minutes – without any of the hassles of faxing or mailing.  The IRS also accepts e-signed 4506-T and 4506-EZ documents.  These are income verification forms that are included in the application process for almost every mortgage and loan modification.
If you are working on forms that presently allow e-signatures, it is important to understand that not all e-signatures meet the requirements of the ESIGN law:
The signature must be under the sole control of the individual.
The signature must be verifiable.
The signature must be unique to the individual.
The signature must establish the individual's intent to be bound to the transaction.
The signature must be applied in a tamper-evident manner.
To learn more about the five requirements, check out the blog post E-signatures In Mortgage Banking – The IRS Cuts the Final Cord.