Tiny Survivors - Giving Back to the Community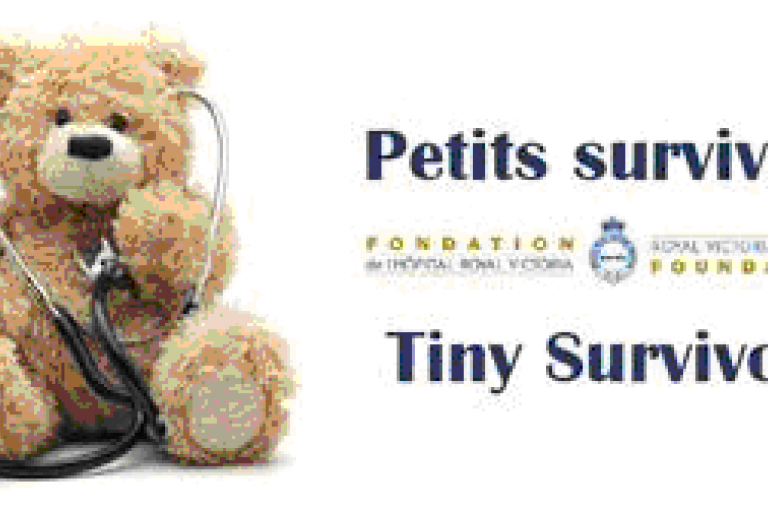 Silanis is involved with several charities that are handpicked by the company's employees. Each year we volunteer, participate, donate and raise awareness for these causes.  This is part of our core value system.
We are very fortunate to have in our community the Royal Victoria Hospital, affectionately nicknamed the Royal Vic. Within the hospital there is an incredible group of surgeons, specialists, nurses and staff running the Neonatal Intensive Care Unit (NICU).  These people collectively give life to our most precious gifts.
As wonderful as the care is in the hospital, parents long to take their loved ones home. Tiny Survivors was founded to raise funds to buy the specifically designed neonatal equipment, often used by families during the transition from hospital to home.
In 2000, our daughter, Robin, was born at 25 weeks and weighed in at a mere 755 grams (1.6 lbs). She spent the first 107 days of her life at the Royal Vic. But thanks to everyone within the NICU, we have a perfectly healthy 14 year old.
Five years ago, my wife Helen and I met two other couples that went through similar ordeals. Our lives were forever changed in the most positive way by the care provided at the hospital. Together, we decided that we needed to give something back for all we received.
Fast forward to this May when we held our fifth annual Tiny Survivors cocktail fundraiser. Cumulatively hundreds of thousands of dollars have been raised for the Royal Vic NICU.  Funds raised will be used for  training and to purchase equipment such as life-saving resuscitation carts, portable incubators, fetal monitors, positioning tools, and Bubble CPAPS.
In addition to the Silanis sponsorship of the event, dozens of local businesses stepped up to support the cause. Below is a small sampling of some of them - and we are always looking for more.
The Royal Vic NICU has helped so many families and lives. I am most grateful for all who support others in our community in need of a similar outcome to what my family received.  If you'd like to know more about this very important organization, you can contact Julie Guerin  at Silanis about future fundraising efforts and volunteering your time.