Tips & Tricks: How to Delegate Signing Authority in OneSpan Sign
It's almost time to take off for vacation – you're wrapping up projects before you leave, have your out-of-office message ready to send and you're 10 minutes away from unplugging from work until you ask yourself, 'Who will manage time-sensitive contracts and documents that need to be sent and signed from my OneSpan Sign account?'   To keep business moving forward while you're away, you will need to delegate sending and signing privileges in your absence. OneSpan Sign offers Access Delegation, a convenient feature which allows you to grant others in your organization access to your OneSpan Sign account while you're away from the office. With Access Delegation, your assigned delegate (i.e.: the person you have granted access to your OneSpan Sign account) can send and sign documents on your behalf during your absence.  
Let me show you how easy it is to use the Access Delegation feature in OneSpan Sign:
How to Use Access Delegation in OneSpan Sign
From the Dashboard, go to your account details section and select 'Admin'. Then choose 'Senders' from the left navigation bar. Here you will find a list of your colleagues who use OneSpan Sign in your organization.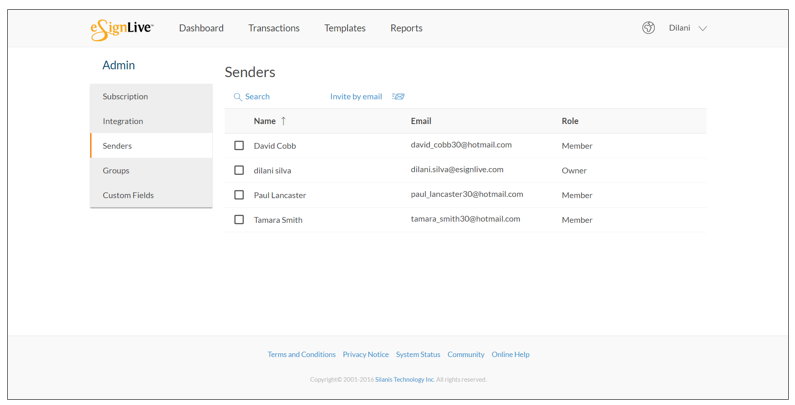 Access your account details in the top menu. Select 'My Account' and then choose 'Access Delegation from the left navigation bar. This screen shows the list of colleagues to choose from to delegate the authority to manage your OneSpan Sign account. To add a colleague, simply click the 'Add Delegate' field and select the person you want to grant access to your OneSpan Sign account. In this example, we'll grant Tamara Smith access to your OneSpan Sign account. Click 'Save'.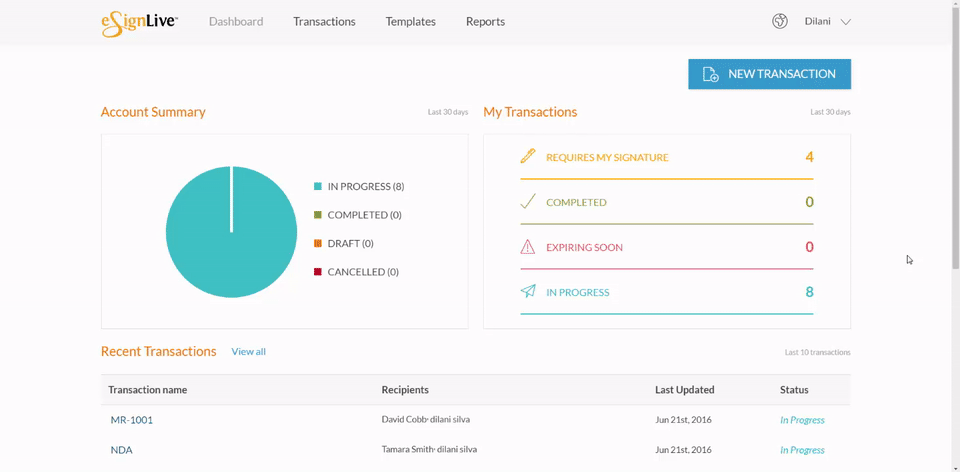 Tamara Smith now has access to your OneSpan Sign account. Within her account, she clicks the 'Manage delegation' icon found at the top right-hand side. In the 'Manage Delegation' dialog box, she selects your name and then clicks 'Start Managing'.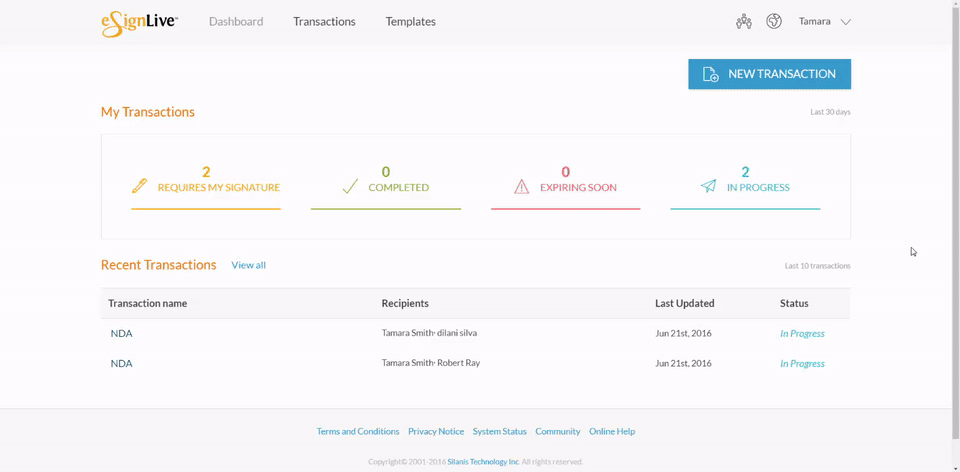 As your delegate, Tamara Smith can send and sign transactions on your behalf. She also has access to your transactions and templates.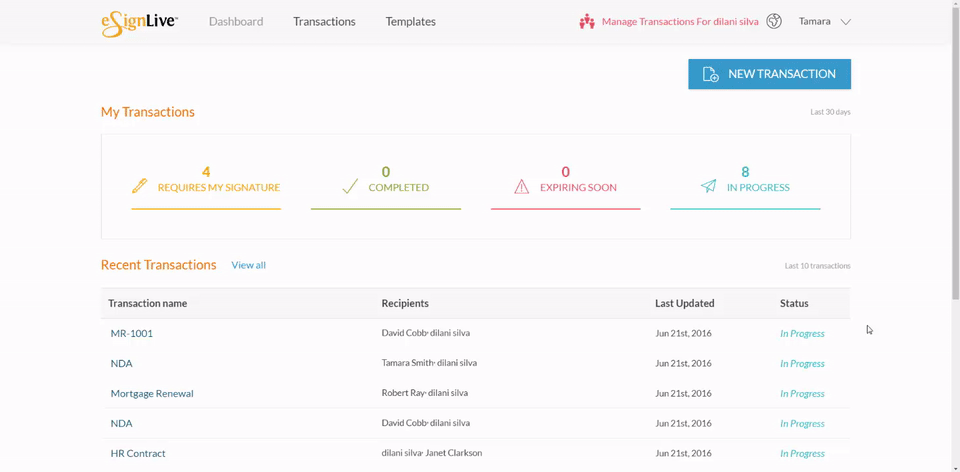 With the Access Delegation feature, you'll no longer have to worry about monitoring transactions in your OneSpan Sign account while you're away. Check out the video tutorial below to watch our Access Delegation feature in action. Contact our support team to enable this additional feature in your account free of charge. To read more about Access Delegation, please consult our online documentation portal.
Video: How to Delegate Signing Authority in OneSpan Sign