Top Digital Banking & Fraud Prevention Trends for 2021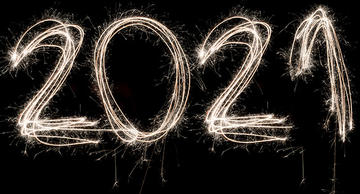 Few could have predicted the events of 2020. The COVID-19 pandemic ushered in a period of rampant digitization to enable remote processes and ensure business continuity as lockdown measures restricted traditional modes of business. In large part, this move accelerated trends that were already in motion. As we look ahead to 2021 and a post-COVID business landscape, much is still uncertain. To help financial institutions and banks better prepare for cybersecurity threats and concerns in 2021, we gathered our top security, technology, and industry experts to share their predictions for the coming year.
We've grouped our predictions into four categories: the Next Normal, Regulatory Changes, Top Fraud Threats and New Cybersecurity Strategies, and Technology Frontiers. Explore our predictions and cyber security trends below.
Predictions and Cybersecurity Trends in 2021
The Next Normal in Banking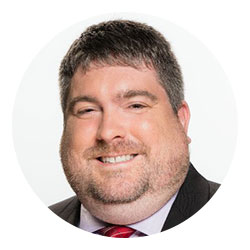 An increasing number of banks will start to accept other forms of currency, including Bitcoin and Altcoins
Will LaSala, Security Evangelist and Senior Director of Global Security Solutions, OneSpan
Because of COVID-19 and the move toward a cashless society, banks will begin to accept other forms of currency like Bitcoin and other cryptocurrencies. COVID-19 brought on a fear of handling cash and a rise in credit card fraud, which prompted banks to begin looking into accepting alternative, safe, and secure means of currency.
At the end of 2020 we started to see significant movement in the US financial regulatory bodies to try to ratify ways for banks to utilize crypto currency and for the government to collect taxes associated with them. In my discussions with large banks, I sense that they are still a few years from being able to deal with cryptocurrencies in general, however, the neobanks are already starting to roll out services. PayPal recently rolled out a new offering for crypto currency allowing users to buy and store four different crypto currencies. This was a big move towards crypto currencies being accepted in the mainstream. While the general populace and governments may not be ready to fully adopt cryptocurrencies, I expect we will see the first real in-roads this year, such as offering cloud storage and trading between currencies.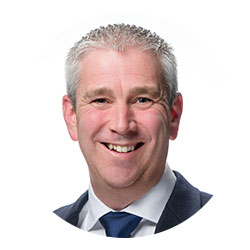 2021: The year the cloud is finally embraced by financial services
Mark Crichton, Senior Director, Security Product Management OneSpan
In today's turbulent economic climate, banks are looking to deliver secure online services at the lowest possible cost. And this is where SaaS solutions deliver the innovation needed in the most agile way possible. Banks will continue to make the shift to SaaS to remove overheads and refocus on evolving core services. Yet the financial sector is still behind the curve in its adoption of cloud due to its ongoing fear over privacy and data control to meet the stringent standards of GDPR and PSD2. As an industry, technology providers need to reassure banks and give them the confidence that it is possible to protect data anonymity and drive capabilities around areas including authentication, fraud and risk analysis to help them reap the rewards SaaS solutions have to offer.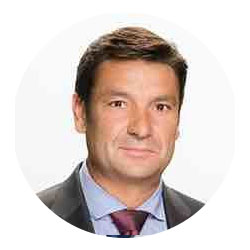 The future of security and fraud in the banking sector is in the usage of more AI, machine learning, and biometrics and less passwords
Benoit Grangé, Chief Technology Evangelist, OneSpan
A massive transformation is occurring across digital and mobile channels in how banks engage with their customers and use artificial intelligence (AI). Banks will combine machine learning with biometrics to provide new experiences, such as facial and fingerprint verification instead of passwords. One example we're already seeing is banks leveraging machine learning to detect and read physical passports to allow for ID scanning. Customers use their smartphones to scan a government-issued ID and then take a selfie. The banks then leverage biometric facial comparison technologies with liveness detection to verify that ID is authentic and unaltered, confirming the individual's identity.
The use cases where AI can help banks in their digital transformation already exists. What we can see now is that banks are implementing these solutions at higher speeds. AI will be used to improve productivity and user experiences. For example, chatbots and personal banking assistants improve the user experience, and real-time analytics can improve the efficiency of existing anti-fraud teams.
Meanwhile, fraudsters will also make use of AI to break traditional security solutions like passwords, captcha, or even biometric authentication with the use of deepfake technology. A deepfake refers to a synthetic media where a person in an image or video is swapped with another person's likeness. With facial expression recreator algorithm based on AI, it will be possible to create in real time photorealistic avatars with voice capability to bypass non-presential Biometric authentication solution.
Listen to the 2021 Predictions Podcast
We recently spoke to Benoit Grange, OneSpan's Chief Technology Evangelist, about his predictions in this short podcast. Listen to his insights, as well as analysis from other experts here.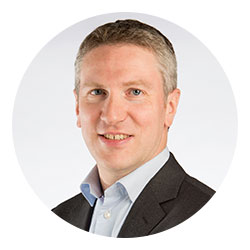 Banks will become identity guardians
Frederik Mennes, Director Product Security, Security Competence Center, OneSpan
As we move to a more digital model of working, the discussion about online identity and who will manage the authentication process will continue. Many see large technology companies or telecommunications providers as potential identity guardians, as they have access to a wealth of personal data, but banks have a real opportunity to step in and take control.
In a heavily regulated industry, banks are well positioned to step up to the plate and own the identity validation process, because they already have the frameworks in place with the KYC process for user authentication as well as the data analysis tools to mitigate risk including fraud. Open banking is adding to the sector's security credentials and could see them move their role on a step further to secure other online services. 2021 could be the year that the more progressive institutions see these opportunities, pick up the baton and run with it.
Top Fraud Trends and New Cybersecurity Strategies
Synthetic identity fraud will increase in 2021, but Account Takeover Fraud Never Left
Will LaSala, Security Evangelist and Senior Director of Global Security Solutions, OneSpan
In the coming year, synthetic identity fraud will skyrocket as bad actors continue to use stolen identities to open fake bank accounts. This was already poised to explode before the COVID-19 pandemic, but the rapid move to digital services, often accessed from mobile devices has accelerated this trend. Business Insider noted that 79.5% of US mobile banking users and 92.8% of neobank users rely on their mobile device as their primary means of accessing bank accounts.
These fraud schemes are here to stay for a long time, and we will see more of this in 2021. In fact, with more access to sensitive personal data, fraudsters have the power to perpetrate more digital fraud, create fake identities, and drive up new and existing account fraud. 
For example, fraudsters are targeting organizations like the Center for Disease Control (CDC), World Health Organization (WHO), and vaccine manufacturers to obtain more personal data about individuals. This alarming rate of data harvesting will be used to create synthetic identities that will be increasingly hard to identify.
There will be frequent hacks in voice-capturing devices
Will LaSala, Security Evangelist and Senior Director of Global Security Solutions, OneSpan
As more organizations and financial institutions use voice for authentication in 2021, we'll likely see an increase in hacks in voice-capturing devices that have microphones to record users' authentication information. This information will be particularly susceptible to attacks if used by financial institutions, as it may contain sensitive information, such as account numbers, social security numbers, or other personal identifiable information.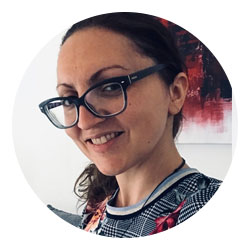 Data lies at the heart of effective fraud mitigation
Ralitsa Miteva, Manager of Fraud Detection and Prevention Solutions, OneSpan
Banks in 2020 were faced with the challenge of having to rapidly develop their digital banking channels while securing those channels against a rising number of fraud attacks. With these time pressures it was easier for them to implement some basic fraud monitoring rather than to focus on the collection and analysis of data from multiple layers. In fact, most banks today only analyze transactional and biometrics data, rather than tracking all user actions, from session login to logout to connect all related events that could highlight hidden fraudulent activity. This approach should continue to change in the coming year as we see more banks looking to implement solutions that provide continuous session monitoring. Those banks that harness the power of data from user activity, behavioral data, and contextual information collated from the user device will gain a competitive edge in the detection and control of complex fraud attacks.
Regulatory Changes at Financial Institutions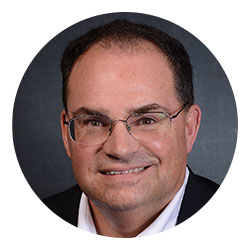 Facial recognition will drive the greatest changes to banking regulations
Michael Magrath, Director Global Regulations & Standards, OneSpan
As banks increasingly use facial recognition technology for identity verification requirements, they are housing large amounts of consumer biometric data. Standards organizations, such as the National Institute of Standards and Technology (NIST) and Fast Identity Online (FIDO) Alliance, and are developing frameworks that could be adopted at the national level and would stipulate how banks protect and store their customers' biometric data.
Digital identities and remote account openings will gain traction worldwide
Michael Magrath, Director Global Regulations & Standards, OneSpan
Regulators in Hong Kong, Pakistan, Greece, Macedonia, Mexico, and Turkey approved remote bank account openings in 2020 – a clear indicator that even processes rooted in traditional face-to-face meetings in the branch are now going digital and touchless around the globe.
Technology Frontiers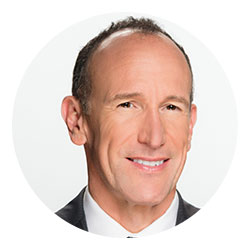 FinTech Will Become Ubiquitous
John Gunn, Chief Marketing Officer, OneSpan
We are already witnessing the rise of Fintechs far beyond financial publication headlines. We see this in the increasing number of start-ups and the innovative services they provide, in the sky-high valuations of everything Fintech related, and also in the remarkable reach that Fintech has already achieved in our world. Nearly everything is available by subscription, almost everything can be financed, and even small employers are offering payday loans to their employees just to name a few examples. These are all enabled by innovative Fintech solutions.
Matt Harris of Bain Capital Ventures foretold the rise of what he referred to as the fourth platform in his two, now-famous essays from 2019. There he identifies that Fintech is the fourth layer building upon three previous milestones: the development of the internet, the rise of cloud, and the mass adoption of mobile. We see this in our everyday lives where the act of paying is moving into the background. Some stores no longer have check-out counters. We pay for goods through apps, and countless strongholds of consumerism are being disintermediated. With the arrival of big tech (FAANG) and big retail (Walmart), the rate of change will continue to accelerate and change every market and financial service we touch.
This will be a blessing for consumers as they gain instant access to additional high-value services and more companies compete for their interest. At the same time, it will drive a necessity that countless additional companies provide banking-level security for their customers who are now conducting financial transactions with them. Hackers follow the money and the expansion of financial services into all areas of our lives will provide myriad new targets for criminals.
Machine learning steps up to support next evolution in data analysis
Ralitsa Miteva, Manager of Fraud Detection and Prevention Solutions, OneSpan
Making use of large data sets, collected from multiple layers makes it difficult for traditional fraud monitoring solutions to cover all exceptions with suitable rules. When combined with traditional rule-based systems, machine learning can deliver more accurate data analysis, reduce false positives, and allow analysts to focus on real threats. We expect 2021 to be the year when more banks realize the need to utilize machine learning to fight complex fraud and deliver a better user experience.
As digital banking evolves and greater focus is placed on adaptive authentication and risk analysis, banks will start to look for technology with incorporated machine learning to support the delivery of more secure, customer focused services.
Open Finance: the widening of data as a new revenue stream
Frederik Mennes, Director Product Security, Security Competence Center, OneSpan
We are seeing strong interest in Open Finance, the next step after Open Banking, with the broadening scope of API services. Though Open Banking focuses primarily enabling third-party financial services organizations access to transaction and financial data for current bank accounts, Open Finance extends the scope of shareable data. Open Finance also covers savings accounts, securities accounts, insurance accounts, and others. In addition, Open Financing also allows banks to charge for the usage of APIs, where typically Open Banking is required to be free by regulations such as PSD2.
While Open Banking has seen banks create APIs based on debit account data and give access to third-parties, Open Finance extends the scope of shareable data and services. PSD2 was the ultimate catalyst in the transition to Open Banking, and we are now seeing an industry grow by using data to develop innovative products and services for the customer. Transformative change will see early adopters build on Open Banking success to expand and focus on wider Open Finance opportunities to increase service innovation, revenue generation, and user experience. As the focus on digital banking increases, the next twelve months will see data drive change in the market and increase the availability of APIs to deliver a win/win situation for banks, third parties, and the customer. PSD2 remains central to this transformation, and while some banks have been slow to open access, many are looking to the positive success on banking sector in London to build their own strategies.
Open Finance is a great opportunity to use data to develop new revenue streams but the lack of regulation to date is a stumbling block. Hopefully banks, who have already invested in APIs, will see the positive revenue generating opportunities on offer from Open Finance and focus on the positives it can drive to their bottom line and to maintain their brand position with the end-consumer.
The views and opinions expressed in this article are those of the individual contributors and do not necessarily reflect the official position of OneSpan, its Executive Team, or its Board of Directors.