Trending: Electronic Signature Integration into Mobile Apps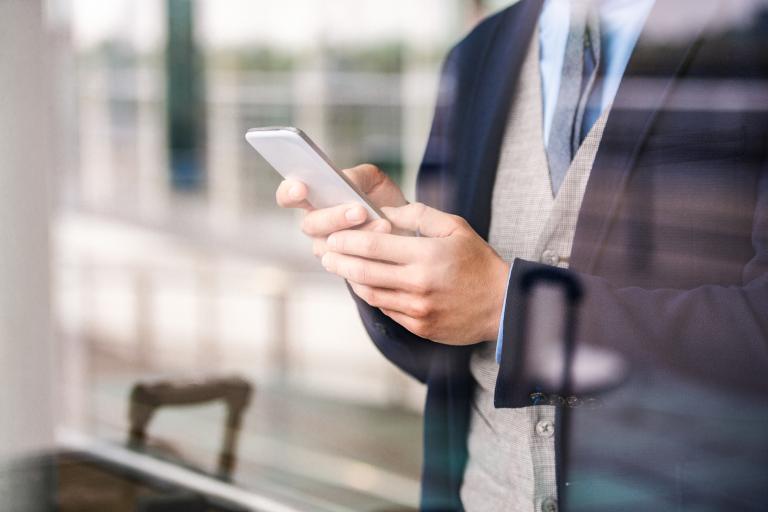 Electronic signature integration into mobile apps is a growing trend, and regulated organizations are leading the charge. Financial institutions, energy companies, government agencies, and others are not only integrating electronic signatures into their online portals, call center operations, and retail locations – they are also integrating e-signatures into their mobile apps. With mobile trade group GSMA estimating the global adoption of mobile devices will grow to 75% by 2020, offering a fully digital experience with no need for paper or visits to a branch or retail point-of-service is a logical move.  
The drivers for integrating e-signatures are not always the same, but they hit upon common themes: speed, efficiency, and ease of doing business. Here, we've included three stories from regulated organizations to showcase the success they have had with their electronic signature integration.
 
Three Stories of Electronic Signature Integration
Business Development Bank of Canada
The Business Development Bank of Canada (BDC) is the only Canadian bank devoted exclusively to entrepreneurs. With that business model and clientele, speed is everything. Entrepreneurs are trying to capitalize on their business ideas as quickly as possible and launch startups. If BDC can create a compliant digital loan process, they can support more entrepreneurs, compress long cycle times due to paper processing, and save their field account managers from having to return to the office just to sign and submit paperwork.
To this end, BDC developed a mobile application with the intent to include an integrated e-signature solution. The loan approval process is traditionally bogged down by lengthy paper contracts and forms that require multiple signatures. Those contracts would then obligate the customer to either travel to an in-person meeting or mail their completed documents to BDC. This process could take days, assuming all forms were completed correctly. Otherwise, errors or missed signatures could bloat this process by days or weeks.
 
The electronic signature integration into their native mobile app revolutionized this process in a number of key areas. With digital loan applications and closings, the BDC:
Reduces the need for a branch visit, since the customer can sign right from their smartphone.
 
Streamlines the process, which enables the bank to fund the loan faster.
 
Strengthens compliance by capturing an audit trail of the entire process. The audit trail is tamper-proofed, archived, and can be consulted at any point.  
 
Gives back time to their field account managers to spend with customers, instead of managing paper.  
"In a competitive selection process, we chose OneSpan Sign because of the solution's patented visual audit trail, white-labeling capabilities, regulatory compliance, and the ability to easily scale the solution across other areas of the bank. In addition to its essential capabilities, we chose OneSpan Sign because it is trusted by key players in the financial industry."
—    Jorge Oliveira, Manager, IT Solutions Delivery
Business Development Bank of Canada
Direct Energy Empowers their Mobile Sales Force with E-Signatures
Much like BDC, Direct Energy was stifled by the inefficiencies of their paper process. Direct Energy is the largest North American retailer of energy and energy services. They have more than six million customers in the U.S. and Canada, and conduct door-to-door sales in 13 states in the U.S. plus the District of Columbia.
Before Direct Energy had access to e-signatures, their mobile sales force had to drag paper forms from one home to the next and process this paperwork by hand. Not only is this a tremendous amount of paper purchased, printed, and reviewed across the company, but it creates a process ripe for errors. Contracts were lost. Contracts were incomplete. Contracts were completed incorrectly. Waste and inefficiency frustrated the team.
Switching from paper to a mobile application with an electronic signature integration saved Direct Energy $1.2 million a year in paper costs. Right away, Direct Energy was seeing a return on their investment, but the most significant improvement was their reduction in lost contracts. Direct Energy was losing about 50% of their potential sales to lost contracts. With an automated process and integrated e-signature solution, the company reduced this to 1%.
In a field of 10 competitors, OneSpan Sign won Direct Energy's business for key reasons:
After a capability and cost comparison between OneSpan Sign and competitors, OneSpan Sign proved to be the best value with all the necessary functionality.
 
Through iOS and Android SDKs, OneSpan Sign offered the ability to easily integrate e-signing and document workflow capabilities into Direct Energy's mobile application.
 
The opportunity to white-label the full user experience with Direct Energy's logo and branding was unique in the market.
"One of the main factors why I decided to go with OneSpan was their willingness to work with us, the attention we received, and the ability for us to ask questions and get accurate and true responses that showed they understood what we were trying to do." 
—    Ken Long, Head of Technology for Consumer sales
 Direct Energy
 
Bank of Montreal Offers Mobile Account Openings
The Bank of Montreal (BMO) was founded in 1817 and was Canada's first established bank. Today, its 200-year legacy has earned it 12 million personal, commercial, corporate, and institutional customers in North America. Like Direct Energy, the customer onboarding process at BMO was entirely paper-based, and across such a large enterprise, that generated an enormous amount of paper. BMO estimated that they consumed 1.6 billion sheets of paper a year, enough to create a paper path to the moon and back and costing the bank $98.2 million.
BMO was determined to tighten up their processes and create a mobile onboarding and account opening experience. By digitizing and consolidating forms, and creating standardized templates, BMO was able to drastically reduce the number of everyday banking forms. Then, by adding e-signatures to approval workflows, they succeeded in creating an end-to-end paperless onboarding process – virtually eliminating the need for paper in personal account openings.
 
BMO saw significant cost savings and efficiencies by switching to a mobile account opening experience. Key ROI metrics included:
Compressing the mobile onboarding process to 8 minutes
 
Cutting paper consumption by 98%
 
Reducing workflow steps from 25 to 13
 
Laying the groundwork for future reusability with a shared services architecture 
The Trend Is Clear: Efficiency and Compliance
Three different organizations realized significant improvements to three different paper processes by using electronic signatures. From loans to mobile sales and digital onboarding, the trend is clear. Any organization, even those in heavily regulated industries, can revolutionize the customer experience and make their company more competitive in today's market.