Wearables Set to Impact Financial Services Sector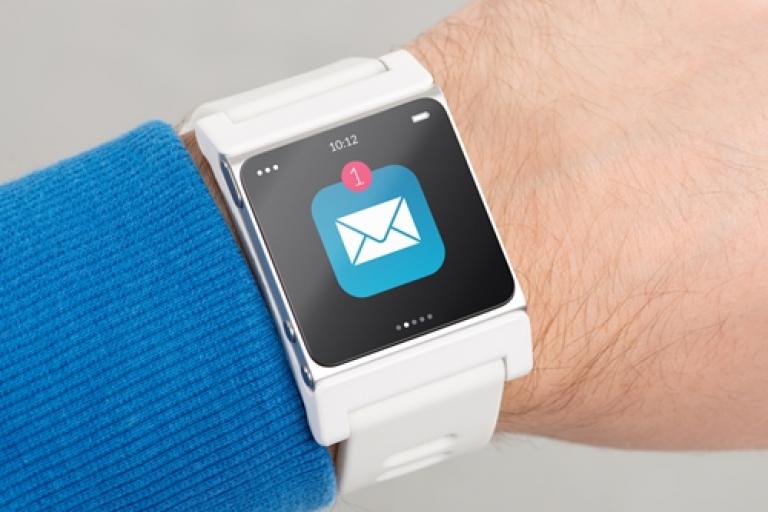 The wearables movement is rising as individuals to turn to intelligent devices in the form of watches and glasses to help them manage key life issues ranging from bank accounts to personal health. With wearables gaining momentum as the next frontier for mobile device development, businesses in many industries may need to wake up to a future reality of people accessing key data and systems through a smartwatch solution. This could include providing electronic signature policy and capabilities that support the wearable revolution.
According to a recent Payment Source report, wearables are poised to have a marked impact on the financial services sector and banks may need to start planning now to be ready to meet demand moving forward.
Wearables as financial management tools
Many financial institutions are still wrapping their processes and services around widespread smartphone and tablet use, so talking about wearables may seem a bit premature. However, the news source explained that the move to online banking in the 1990s has now evolved to mobile banking and gathered so much momentum that few, if any, customers will be visiting bank branches for basic transactions as of 2025. This may sound like a dramatic change, and it is, but the report did note that this does not mean that branches will no longer be valuable. Instead, branch locations will play a different role in supporting customer needs while digital devices dominate day-to-day transactions.
Payment Source explained that, moving forward, convenience will become a popular theme across the financial services sector. Wearables are already rising as people use them to monitor their fitness or as a GPS, and it won't be long before the consumer market starts looking for these devices to also provide convenience for their financial interactions. This transition to wearables is being driven by the same forces that are sustaining current trends in the sector - the customer experience.
According to the report, the move to mobile payments and other innovative forms of financial transactions has come largely because people want a more convenient experience. It is not so much that consumers care about having the coolest gadgets or the best technology, it is that they want life to be a little easier. Mobile payment technologies and various online and mobile banking tools are making this convenience possible, but this is only the beginning. Wearables can take that ease of use to another level, and that will likely drive adoption in the near future.
It is tempting to claim that mobile devices are already so convenient that wearables may not be an issue, but the news source explained that most mobile devices are the size of a wallet, making them annoying to have to handle for transactions. The smaller form factor of wearables could add a layer of convenience that smartphones lack and make them more attractive in a variety of situations.
E-signature solutions and wearables
Electronic signature software has already evolved to support effective use on mobile devices, and there is nothing stopping the technology from moving forward onto wearables. This could prove key as financial institutions work to figure out the best way to offer secure transaction opportunities on wearable devices. The advantage of e-signatures is that they are built on a process framework. An e-signature is a record of a process that users complete to verify they have read a contract and agreed to it. As such, organizations are free to establish processes based on the devices they want to support and use e-signature software to capture those functions.
User authentication is the tricky issue here, and many of the same problems that are being dealt with in the mobile device world could apply to wearables. To learn more about secure mobile e-signatures, check out our webcast on mobile e-signature use.