Weekly News Roundup 5.23.14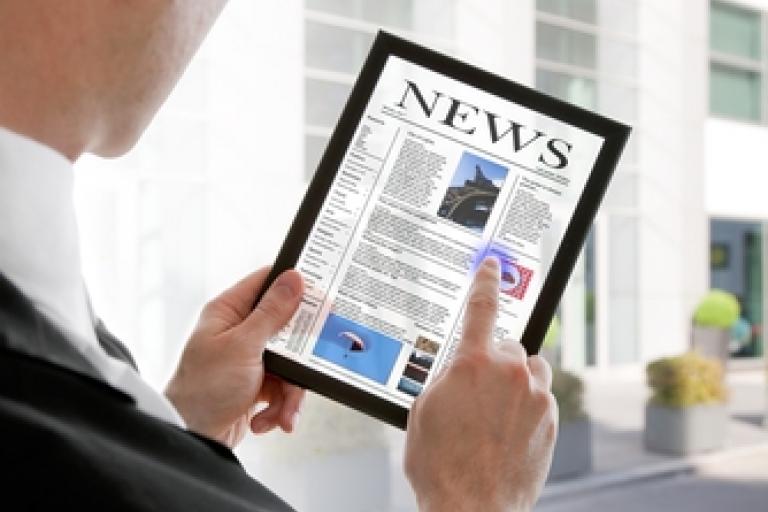 We're back again with a wrap up of this week's electronic signature news. Without further ado, here is a roundup of what's been happening in the industry:
1. SBA embracing e-signatures
A recent Forbes report explained that the Small Business Administration is working to streamline loan processes to make it easier for small organizations to get the financial help they need, when they need it. Maria Contreras-Sweet, the new administrator of the SBA, has announced a new plan, SBA One, that is focused on improving lending by digitizing many of the processes that go into loan applications.
The news source explained that Contreras-Sweet's plan involves implementing electronic signature software that will make it much easier for lenders and organizations applying for loans to complete the process efficiently. E-signatures and digital loan forms could take a process that normally lasts months and turn it into a quick, easy process.
2. E-signatures could play vital role in improving EHR use
A recent FierceHealthPayer report explained that a variety of studies and industry reports have found that many hospitals are running into problems maintaining quality standards and auditing associated with EHR use. In some cases, problems are emerging because clinical staff members are frequently copying and pasting content into different EHR fields, leading to potential problems as information changes in small ways and the copy/paste efforts lead to errors when physicians forget to make the changes.
Other problems include issues with auditing and overdocumetation. Creating formalized documentation policies and using e-signatures to help enforce them can go a long way toward alleviating these issues, the news source said.
3. Automotive industry embracing e-signatures
Electronic signature policy can help an organization handle day-to-day processes more easily by erasing unnecessary paperwork. Such innovation has been moving slowly in the automotive industry, but a recent Providers & Administrators Magazine report explained that this trend is changing. The finance and insurance office in dealerships has needed innovative policies and procedures that help improve the customer experience and accelerate sales processes.
Industry expert Steve Bisbee told the news source that electronic signature has been embraced across many sectors, and the time has come to implement the technology in the automotive world.
"If you take it outside of the automotive finance world, e-signature has experienced explosive adoption around the world," said Bisbee. "Every kind of business and app can sign electronically today. Adoption was originally driven by companies who wanted to get the cost of doing business down, but the real driver today is the consumers' lack of tolerance for paper."
Another week has come and gone, and the e-signature sector continues to advance with more mature technologies.