Weekly News Roundup 5.9.14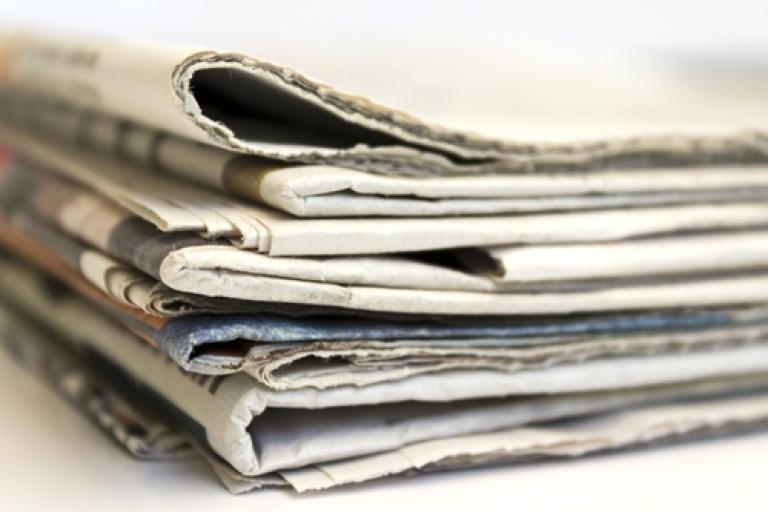 The e-signature industry continues to breed innovation and compelling headlines, and we're here to keep you up to date with the most important news throughout the sector. This week's biggest stories include:
3 Ways E-Signatures Can Pay Off in Academia
E-signatures are becoming essential in higher education, especially as student, staff and academic records are digitized. There are a number of places where this technology can improve the reliability and security of academic institutions, and our story covered the three of the most popular.
Students have to deal with a number of binding and deadline specific documents, including financial aid and other unique contracts. E-signatures can help make these processes and others such as enrollment more more accessible and reliable with built in accuracy checks and other issues. They can also support faculty, especially when it comes to new contracts for grant funding. E-signatures can simplify this process for professors coaches and other staff members. Finally, these solutions can help institutions keep more accurate and comprehensive electronic records.
Electronic Signature Software Ideal in WFH Plans
With the democratization of technology comes more office flexibility. As a result, more and more people are working from home, which can eliminate operations overhead and make employees more comfortable.
E-signatures can help companies create a system of accountability for their remote workers. For instance, an e-signature can help a company make sure that employees have read and understand new HR documents. They can also help ensure that corporate communications are received, as the company can keep digital records of these signatures. With WFH capabilities growing more common, companies need to make their internal documents digital, and e-signatures can help.
Superheroes Outside the Office with Defi Canderel
Defi Canderel is an event in which runners representing various corporations come together and run through Montreal in order to raise money and awareness for cancer. This year's theme was "superhero," and Silanis runners dressed up in capes and face masks in order to help fundraise for the cause.
Our running team at Silanis grows with each passing year, and they are truly superheroes, even if they are not dressed as Spiderman or the Green Hornet day in and day out. Through the efforts of events like Defi Canderel, cancer research has been able to increase the survival rate for cancer from 56 percent to 62 percent between 1992 to 1994 and 2006 to 2008.
The race was held on May 8, and marked the 14th year that Silanis participated in the event.
If you're looking for more info on the state of the e-signature industry, visit our electronic signature FAQ page, where you can learn more about some of the most popular questions when it comes to e-signatures.
There were a number of other compelling e-signature headlines around the web:
Data Breaches Spur Security Focus at Financial Startups
Banking Operating Models - Then and Now
Cloud Puts Carriers & Agencies on the Same Page
Bank on Facebook and Twitter: That's How Much Banking has Evolved
White House Big Data Report: 5 Privacy Takeaways
CUs Besting Banks At Signing Up MobileUsers
Additionally, you can find the latest industry news by following us at @SilanisTech.