Weekly News Roundup - 8.15.14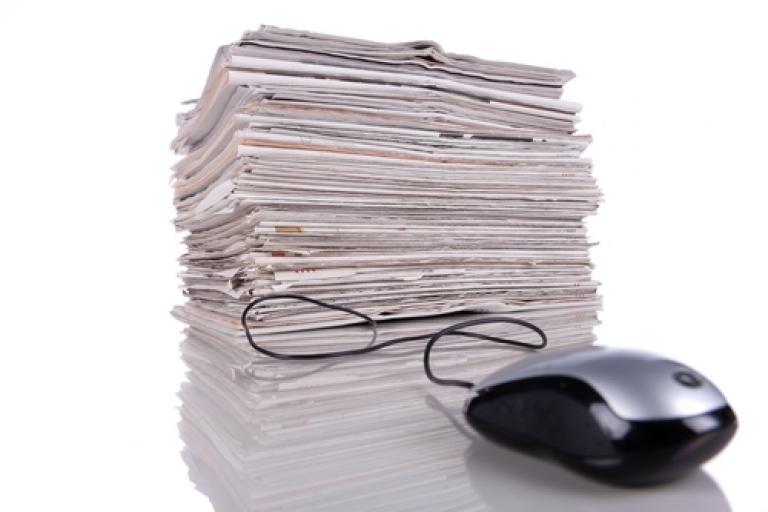 Time flies when you're having fun, at least the saying goes, and this week has definitely gone by in a hurry. At Silanis we made a major announcement about a new partner and the electronic signature sector as a whole has been busty. With so much going on it's time to pause, catch our breath and take a look at the big news of the week.
Silanis partner with Calyx
Electronic methodologies are rising across the financial services sector and Calyx has emerged in that market as a leading provider in loan management software. The company worked with Silanis to integrate the robust eSignLive platform into its new INK-It solution. Dennis Boggs, executive vice president of business development of Calyx Software, explained that e-signatures are a key addition to the company's loan management solution.
"We help customers streamline their paper processes, so adding electronic signatures to our platform not only makes sense but addresses a real need for banks, credit unions, mortgage bankers and brokers," said Boggs. "We liked e-SignLive's ease of integration into INK-it as well as the strong electronic evidence and audit trail e-SignLive offers. In addition, we track and store the date stamps within the Point and PointCentral Document Management System for easy user reference."
Let's talk about e-signatures in Malaysia
An e27 report detailed how e-commerce laws come together to fuel electronic business functionality in Malaysia, and e-signature solutions play a key role in this process.
According to the news source, Malaysia got into the electronic signature sector years ago when it first passed laws regarding digital signatures in 1997, a legislative measure that was amended in 2001. This foundation has been built upon with both the Electronic Government Activities Act 2007 and the Electronic Commerce Act 2006. Altogether, these legal measures have established a solid foundation for electronic signature policy and software use in both private and public sector settings throughout the nation.
E-signatures transforming hospital pharmaceuticals
Getting prescriptions to patients before they leave the hospital has been a major efficiency bottleneck across the healthcare industry. A recent report from the Pharmaceutical Journal explained that slow processes in fulfilling prescriptions for outpatients causes individuals to hold up beds for longer than they otherwise would. Electronic signatures are emerging as a key cog in increasingly popular electronic prescription methods that hospitals can use to fulfill medication requests efficiently and provide care more effectively.
That's it for this week's roundup, but be sure to stop by again next week for another taste of what's been happening in the e-signature sector.