What Bob Dylan and RASP Have in Common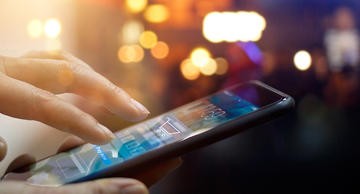 Ok, now that I have your attention, I'll explain how I got here. Feel free to follow along.
In early April, the creative folk icon finally made his way to Stockholm and the home of the Swedish Academy to formally accept his 2016 Nobel Prize for Literature and the 8 million Swedish krona (approximately $900,000 US) that went along with it.
It happens that one of his most well known songs, (found on his "The Freewheelin' Bob Dylan" album) is entitled "Don't Think Twice, It's All Right." Now, I'm quite sure the former Robert Zimmerman didn't have security in mind when he wrote it, however, based on a recent UK survey on how "freewheeling" British citizens are in downloading mobile apps before considering the cybercrime risks when doing so, I think there's ample linkage between Dylan's album title and this behavior.
Survey Says
The survey, revealed in this SC Media article, found more than 25 percent of British nationals never check on how secure an app is before they download it.
Talk about not thinking twice. But wait, there's more.
In a separate survey commissioned by app security vendor Promon in 2016 and whose results are discussed here, the vendor examined accountability from both user and vendor perspectives.
For example, when individuals were queried on how capable they believe their bank is at keeping their account and financial data secure from attacks and hacking, 91 percent said their bank was "somewhat capable, very capable or completely capable." To underscore that finding the survey also found that 89 percent of respondents admitting they wouldn't know if their device had been infected through a cyber attack.
In a somewhat encouraging development, the survey also revealed users are becoming more aware of the risk to their personal data associated with any app use. That said, there's still considerable expectation among consumers that it's up to the bank or app provider to take the lead when it comes to preventing hacks and protecting their data.
So, what's the first step for banks and other businesses to bulletproof apps?
RASP: A Powerful Ally for App Developers
Well, that's where RASP (runtime application self-protection) comes into play. A software-based solution that defends apps from hackers, RASP proactively manages the threat of malware by preventing fraudulent app activities before they can even start.
Here's how it works: RASP is natively integrated into the mobile app and mitigates malicious attacks that target the app. It detects attacks and instantly reacts to shut down the app before sensitive data can be compromised and used for fraud.
The result? RASP strengthens mobile app security by neutralizing potential threats and protecting sensitive data and high value transactions from hackers.
But, and this is key, RASP must be planned for and even prioritized in the run-up to developing or updating an app. The take-away, however, is clear: RASP makes an app portfolio more secure and your apps, particularly the mobile ones, more reliable.
Consumers, Developers, or Both?
To answer, then, on whose shoulders responsibility for secure apps lies, the answer really comes down to both. Consumers need to be more aware of the real threats of mobile malware, where they download and use apps with which they may not be overly familiar. Ultimately, however, it remains up to the business to protect customers via more secure apps — to ensure the integrity of their apps, rather than hoping users change their behavior. And we all know, hope is not a strategy.
So, in the words of the (semi) newly minted recipient of the Nobel Prize in Literature, if you're downloading an app from a vendor whose app provider uses RASP, "Don't think twice, it's all right."
Learn more about VASCO runtime application self-protection solutions. Originally published on VASCO