When Blockchain Meets Digital Lending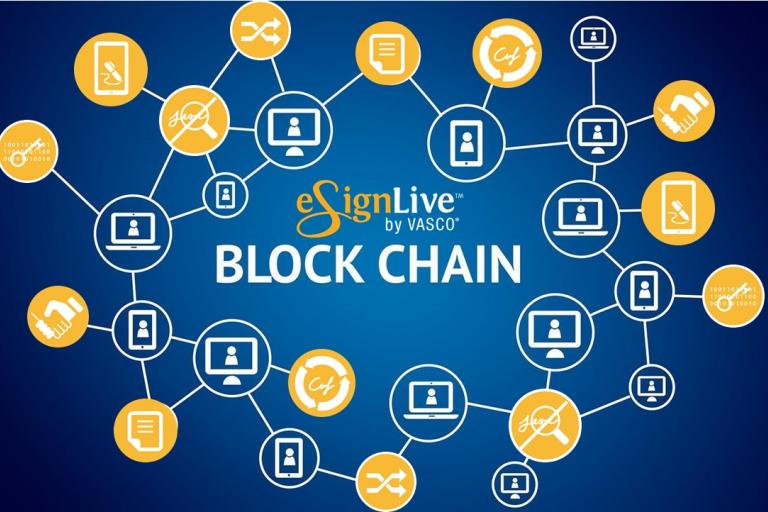 Lending is a contract-intensive process with an extensive lifecycle, and one that carries significant risk and limited trust across its value chain – from origination to funding through to the fulfillment and servicing of the loan.
In the paper world, document-based transactions linked to financial assets such as a promissory note (e.g., mortgage note) or an e-chattel contract (e.g., automobile loan or equipment lease) have cash value tied to them. The process typically starts with a borrower that requests a loan from the lender or dealer. The loan is subsequently funded by banks and other investors. If these documents – often representing loans valued in the 100s of thousands or millions of dollars – are destroyed, their value is completely lost.
In the digital world, the same process requires a stringent checks and balances to ensure a single authoritative digital copy of the loan documents exist at all times. And, in the U.S., ESIGN, UETA and UCC Article 9 provide the legal basis for how these types of loans and financing contracts are managed and serviced by financial institutions.
So how do banks, lenders and investors track and manage digital assets as they are transferred between one another – and ensure a secure chain-of-custody of documents throughout their lifecycle?
Blockchain: The Next Fintech Wave for Digital Lending
While blockchain has drawn much speculation because of its association to Bitcoin, it is now being seen as a viable technology for the financial services industry. Many banks have already initiated projects based on blockchain technology for payments and securities trading. But, can blockchain be used to also track the lifecycle of documents linked to financial assets such as mortgages and secured loans and leases – in an open, transparent and distributed way?
We believe blockchain can help ensure efficient document transactions with high integrity in the complex and compliance-driven lending environment. So much so that at FinovateFall 2017 in New York City, eSignLive by VASCO will unveil a variation of its Digital Lending Solution that brings together unique e-signature and e-vaulting technologies with blockchain to enable a secure, compliant and completely digital lending process.
eSignLive, Powered by Blockchain
Our latest innovation was submitted to the Finovate selection committee and underwent a competitive application process. We are among 70 organizations around the world – including partners, GMC Software and Mitek – hand-picked to present to over 2,000 fintech innovators, including senior financial and banking executives, venture capitalists, press and industry analysts.
The prototype that we will be demonstrating on-stage integrates with a blockchain-based ledger to record operations such as the registration of an automobile loan, the transfer of the loan between parties, and the verification of the authenticity of the documents in the loan package. This process ensures that an electronic duplicate of the original copy of the loan documents cannot be made. We have partnered with BlocLedger to provide the foundational blockchain ledger to register and track transactions. The demo will showcase how banks and lenders can use blockchain technology to enable a fully digital and compliant lending process.
Leveraging blockchain to record transactions in this context provides a new way of providing access to all parties to a transaction in an efficient and cost effective manner. Participants in the lending process such as auditors and regulators can more easily track transactions and verify their authenticity.
Blockchain doesn't replace existing e-signature and e-vaulting systems, but rather is a complementary technology that gives banks and lenders choice with respect to the technology platform they use to enable a fully digital lending process and to further strengthen compliance and audit. To learn more about our latest innovation, join us at FinovateFall in New York City next week. If you can't attend the event in person, we'll be sharing the recording of the demo on our blog after the event!