Which Signature Capture Option Is Right For You?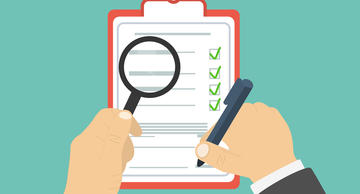 E-signatures are commonly used to sign business documents in a secure manner from just about anywhere. Whether you need to capture signatures on your website, at point-of-sale or out in the field using a laptop or mobile device, e-SignLive offers you flexibility by supporting four different signature methods: click-to-sign, click-to-initial, capture signature and mobile capture signature. These signature methods all abide by the ESIGN Act, UETA and also its Canadian equivalent (UECA), making them legally valid.
Let's take a closer look at the four different signature capture methods available in e-SignLive.

4 Different Signature Capture Methods
1) Click-to-Sign: Click-to-sign is the most widely used option as it is the fastest and easiest way for the signer to e-sign a document. It has a higher adoption rate among signers because there is no additional hardware required in order to e-sign documents. Also, signers have a better user experience when e-signing, as they simply need to click on the signature block to complete the signing process.
An insurance company, for example, can use the click-to-sign signature method in an insurance policy document for a signer to acknowledge and confirm the terms and conditions stated within the policy. Banks could also use click-to-sign to obtain an e-signature on loan applications or even on a change of address form.
2) Capture signature: The capture signature method allows signers to create a handwritten signature with their mouse, stylus, or using their fingertip on any touch screen device such as a tablet or a smart phone. This signature method would be used when a handwritten signature is required from a customer to reduce the risk of forgery. For example, banks would enforce a capture signature method with customers opening a new account or confirm an RRSP or 401K contribution. Real estate agents can also use the capture signature method during an in-person signing ceremony to obtain an e-signature for the sale of a new house or a lease.
3) Click-to-Initial: This signature method allows the signer to include their initials on a document. Click-to-initial would typically be used in conjunction with the click-to-sign signature method. A financial institution, for example, would use click-to-initial for signers to accept a series of terms and conditions related to late fees associated with a loan.
4) "Use your own device" mobile signature capture: e-SignLive's mobile signature capture feature transforms any touchscreen mobile device into a signature capture pad. Mobile signature capture is typically used for business transactions (i.e., new account openings, a Transfer of Funds agreement, etc.) that require handwritten signatures immediately, allowing customers to sign on their mobile device from anywhere. For this option, the signature must be captured on a mobile device. Similar to the capture signature method above, the mobile signature capture method can be enforced when it is required by law to obtain a handwritten signature on documents.
Before using any of the above signature methods, it is important for you to choose an appropriate authentication method to validate the signer's identity.
You can easily access the different signature methods by hovering over the signature block and clicking the gear icon found at the top right of the signature block. Choose 'Type', and a list with the signature methods will appear. Choose the signature capture method of your choice and send your document out for e-signing!
Explore our different signature methods yourself with an unlimited 30-day free trial of e-SignLive today!