Why Offline Signing Capabilities Rock!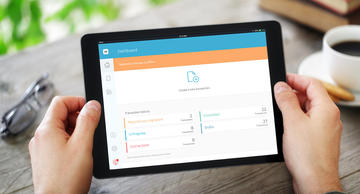 In today's connected world, we are increasingly reliant on mobile technology and the internet to complete everyday tasks such as downloading the newest song, using online banking services, and even searching for a trendy restaurant to try. For today's office worker, being online is business as usual when employees are dealing with customers, prospects and vendors. Being connected is the new normal, but what happens when we lose internet access or are in areas with low Wi-Fi connectivity? Do business operations come to a halt?
Mobile apps are not all created equal. Some apps are dependent on internet connectivity and others provide users the ability to continue to work offline. When it comes to e-signatures, offline signing capability is important for organizations conducting transactions on-the-go, especially for sales agents who are on the road closing business from just about anywhere. Obstacles such as weak internet access can hinder the e-signature process, and prevents you from executing on key business transactions that require signatures. 
The OneSpan Sign mobile app for iOS and Android includes offline signing capability to enable you to truly sign from anywhere and anytime regardless of your Wi-Fi connection or cellphone signal. The app has built-in functionality that lets you complete transactions offline, if necessary. Once internet connectivity is re-established, the solution will automatically synchronize with the service.
Sample Limited Internet Connectivity Use Case
A real estate agent meets with a buyer to e-sign a mortgage form on a tablet. As the agent presents the mortgage form on his tablet, but the internet connection suddenly drops. With the offline signing capability, the agent is still able to capture the customer's signature and once he's back online, the transaction will automatically be synchronized and uploaded to the OneSpan Sign service.
Sign from anywhere, anytime and on any device with OneSpan Sign. Interested in going mobile with e-signatures? Download our app for iOS and Android and try it free for 30 days.
Check out the video tutorial below to watch how you can use offline capabilities in our mobile app. Visit our Support Center for more video tutorials about OneSpan Sign.
Watch the feature demo of our offline capability: