Why Security & Risk Professionals Need to Play a Key Role in Selecting E-Signature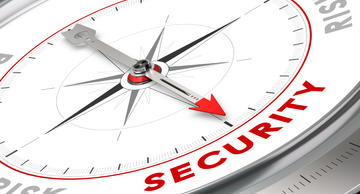 In a report published last week by Forrester Research titled, S&R Pros Must Play an Outsized Role In Selecting and Implementing E-Signature, analysts highlight that security should continue to be a top consideration and as a result, security and risk (S&R) professionals must insert themselves into the e-signature evaluation and selection process. Too often however, S&R pros fail to recognize that e-signature technology is more than just a signature and miss opportunities to influence how e-signatures are integrated within their organization's existing identity and access management (IAM) framework.
Authenticating signers without impacting user experience
The Forrester report outlines the importance of ensuring an optimal end-to-end digital experience. Forcing customers to authenticate themselves repeatedly and unnecessarily during the digital transaction impacts the quality of their experience. S&R professionals have a critical role to play here to ensure that e-signatures integrate seamlessly with their company's existing IAM capabilities and avoid creating a clumsy experience for customers. Many financial services companies and insurers, for example, already rely on third-party authentication services since they are often accessing credit databases as part of their everyday account opening and new application processes. eSignLive can integrate with these types of third-party services – at any point in the transaction – to create the most optimal customer experience. [promotion id="13397"]
The importance of audit trails for compliance
When regulated companies undergo a compliance audit, they are often asked to demonstrate the exact business process they followed. This applies to both internal controls and transactions that touch the customer. As part of this process, auditors look for a record of every time key documents were touched, when and by whom. S&R professionals that do not play a key role in the e-signature project may miss opportunities to identify adequate audit trails that are regularly needed for compliance. e-SignLive is the only e-signature solution to offer an active audit trail that captures and replays the entire signing process from start to finish – as experienced by signers – to effectively prove compliance to external auditors.
Data residency is becoming a stronger requirement
The demand for e-signatures is no longer a North American phenomenon and there is clear interest from all corners of the globe. S&R pros must therefore consider in-country data residency needs when evaluating cloud storage options that e-signature vendors can offer. In markets such as Europe for example, regulations state that organizations must acknowledge the physical location of data and verify the e-signature provider's compliance with local data privacy laws. At e-SignLive, our solution can be hosted in any one of the growing number of global cloud locations and provides best-in-class security to ensure your company and customer data is safe and secure – at all times – no matter where the data is located in the world. Today, e-signatures have become a critical component of a company's digitization efforts and enable organizations to digitize their business processes and conduct secure enterprise transactions that touch the customer. It has therefore become increasingly important for your S&R pros to participate in the e-signature evaluation and selection process to ensure the solutions being considered meet your organization's security and privacy needs. To learn more about the top security considerations when evaluating an e-signature solution, download our white paper that provides a holistic view on e-signature security.