5 Great Features You'll Love in eSignLive's iOS App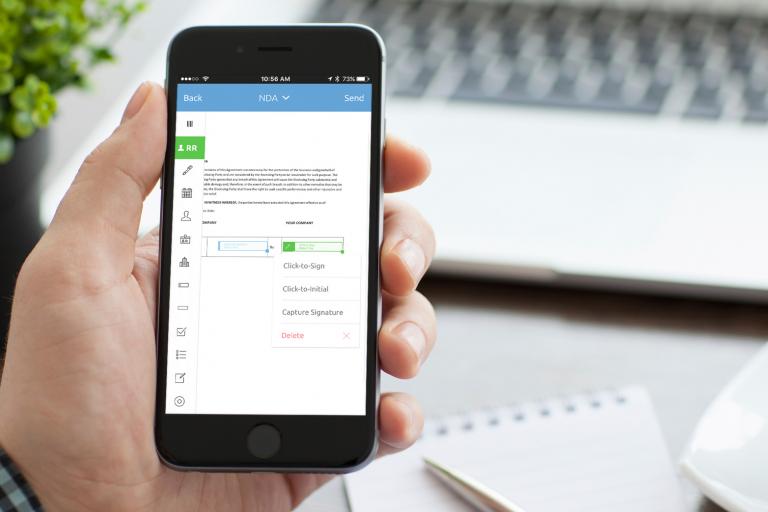 eSignLive offers the most convenient way to securely send and sign documents from your iPhone and iPad with our iOS app. The app has powerful features that let you manage and complete e-signature transactions on-the-go. Let me walk you through some of these great features. Intuitive user experience
The intuitive interface allows you to prepare and send documents for e-signature in no time. It's designed in an organized and clear way so users can easily navigate from one page to another when sending or signing documents.
  Upload documents from popular cloud storage services
Easily access your documents from popular cloud storage services such as Google Drive, Box, and OneDrive. You can even pre-populate documents and create a Library so you can quickly access these documents in one place.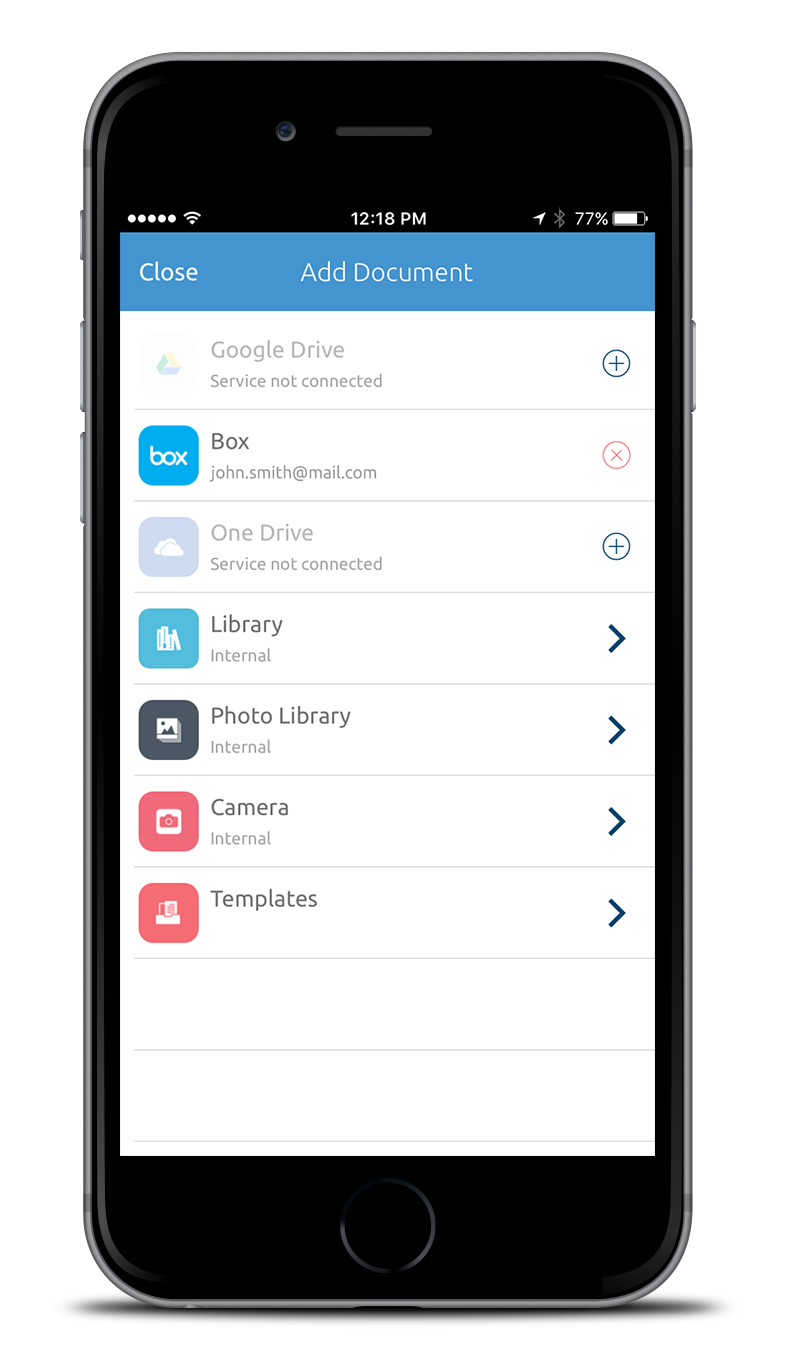 Prepare and sign transactions offline
No Wi-Fi? eSignLive has your back with its offline capability to enable you to truly prepare and sign your transactions from anywhere and anytime regardless of your Wi-Fi connection or cellphone signal. The app has built-in functionality that lets you complete transactions offline, if necessary. Once internet connectivity is re-established, the solution will automatically synchronize with the service.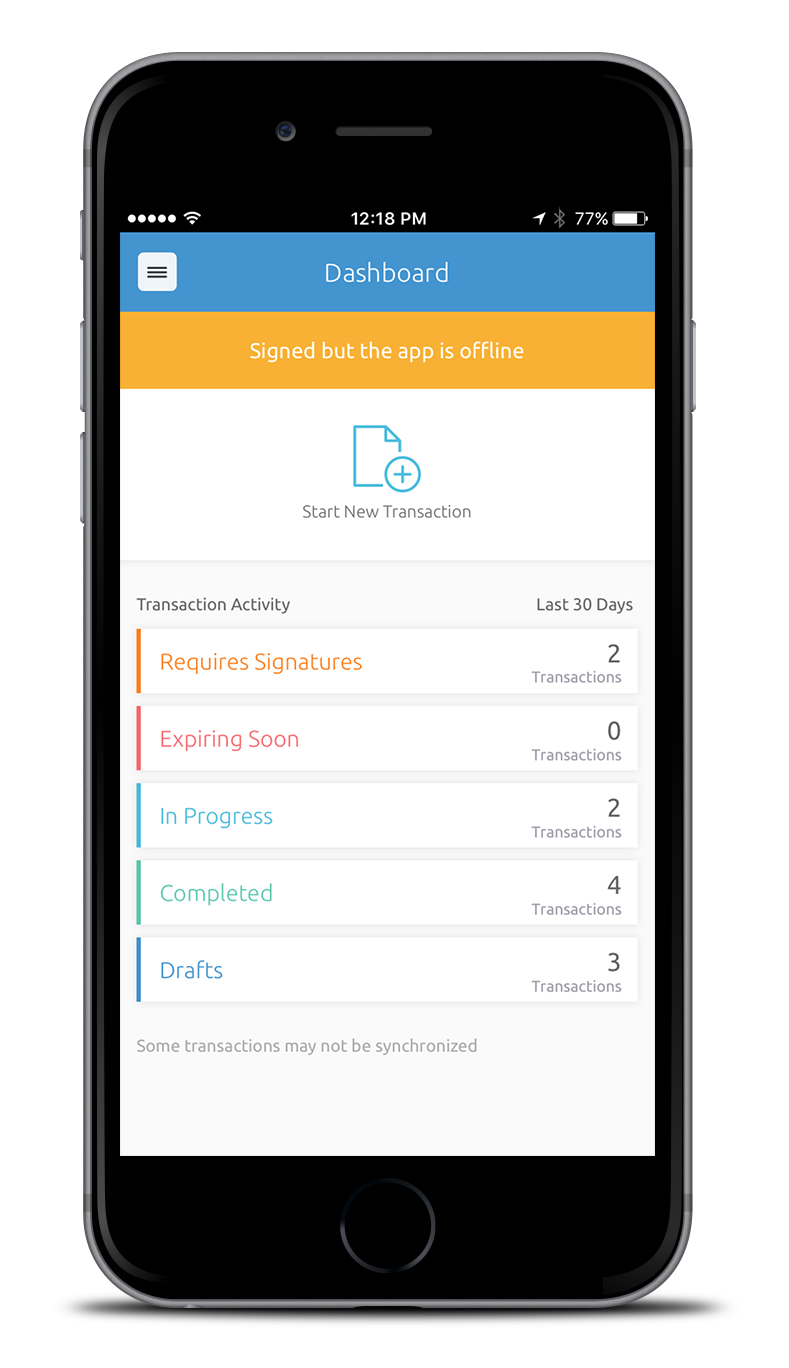 Track your e-signature transactions from the dashboard
The built-in dashboard gives you a snapshot of your account activity that tracks all incoming and outgoing transactions. You'll never miss a beat with the iOS app's dashboard.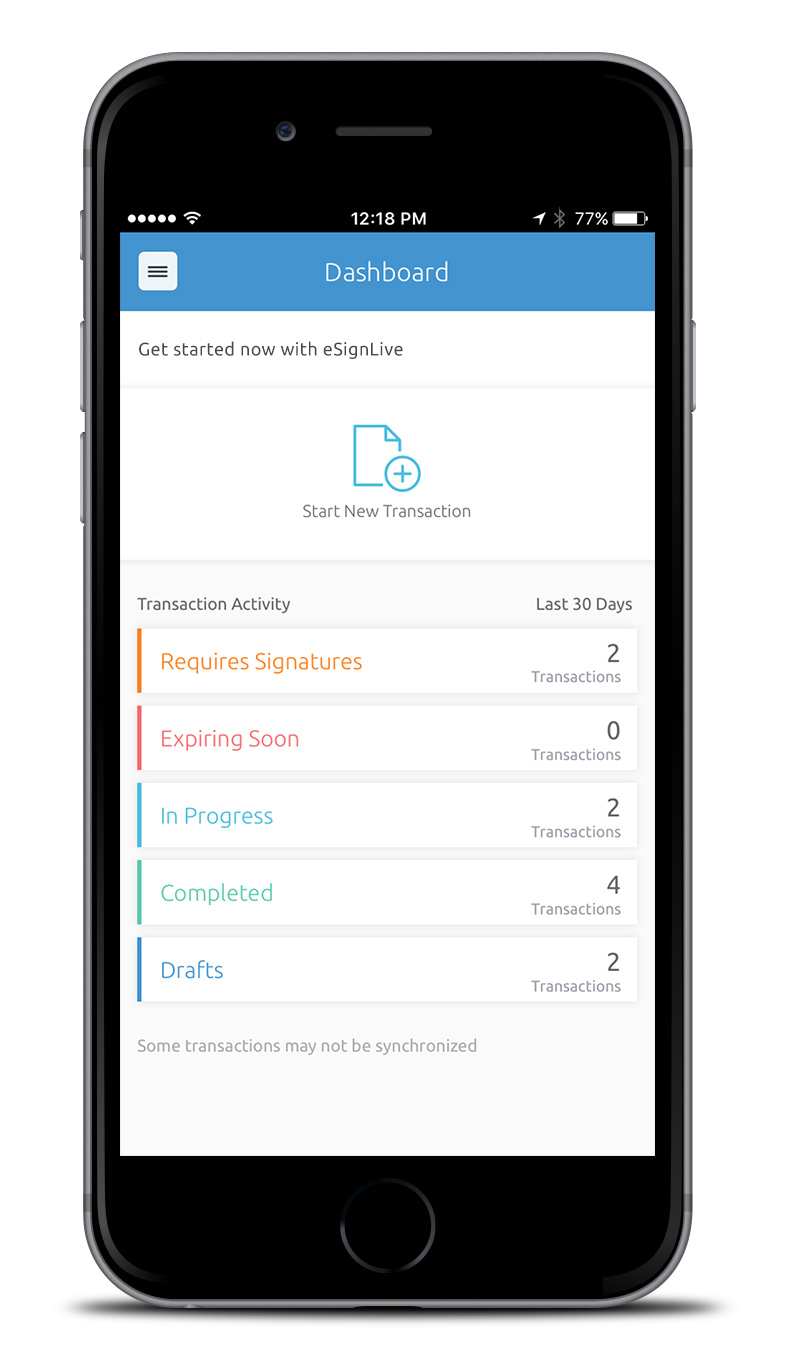 Transactions from your eSignLive web account are mirrored in the iOS app
Already using eSignLive? Transactions from your web account will be mirrored to the eSignLive iOS app and vice versa, giving you a seamless experience between both platforms. For example,  send a document for e-signature from your laptop then monitor that transaction from the iOS app to ensure the transaction has been signed and vice versa. Get the app for free and use your eSignLive credentials to get started with the app.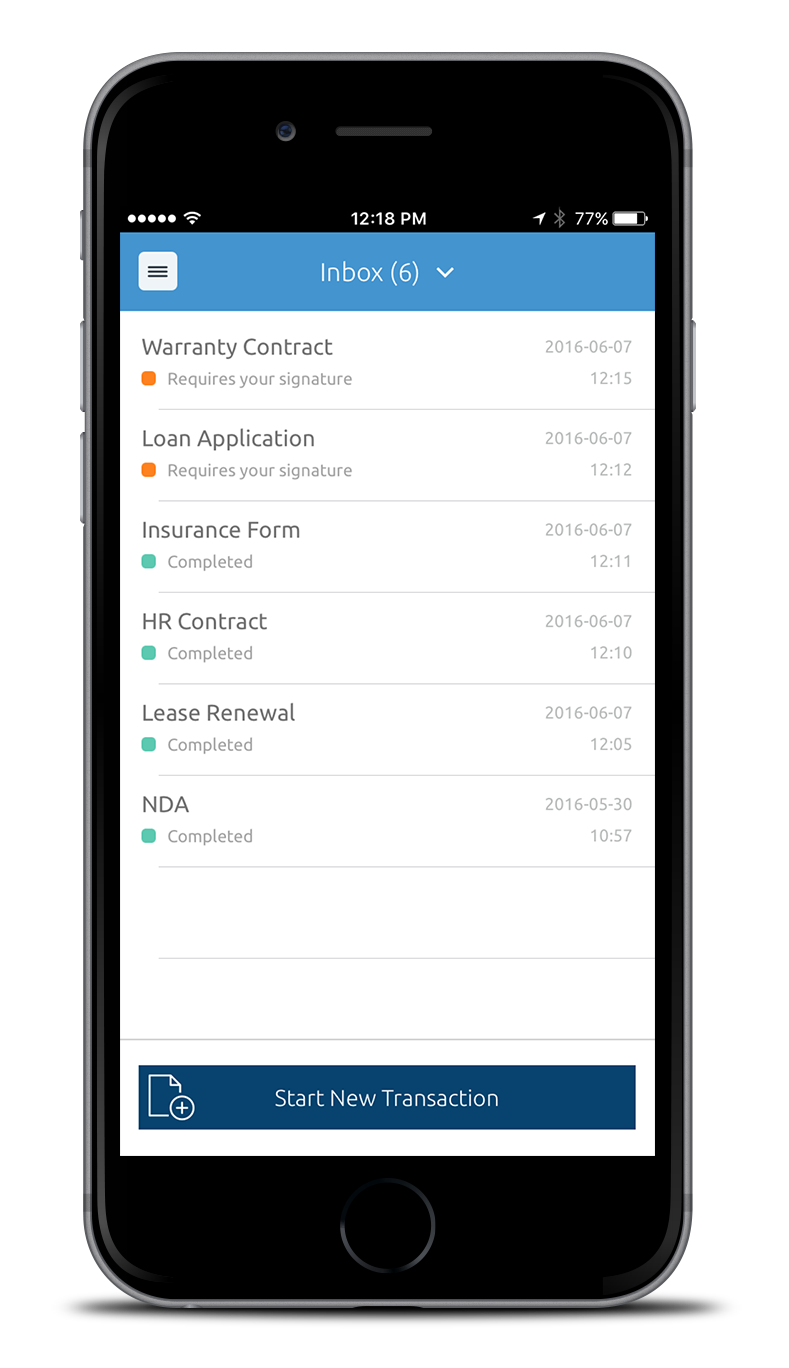 In addition to these five powerful features, take advantage of our out-of-the-box features already included in our web application such as in-person signing, authentication, the ability to change signer and many more!   Interested in a free 30-day trial of the new eSignLive iOS app? Download the app from the Apple App Store and start e-signing on-the-go today. Visit our website for more information about the mobile app.   NOTE: Since publishing this blog post, the eSignLive mobile app is now available for both Android and iOS.
Video: eSignLive Mobile App for iOS and Android