5 Reasons to Check Out eSignLive at Dreamforce 2017 – Finale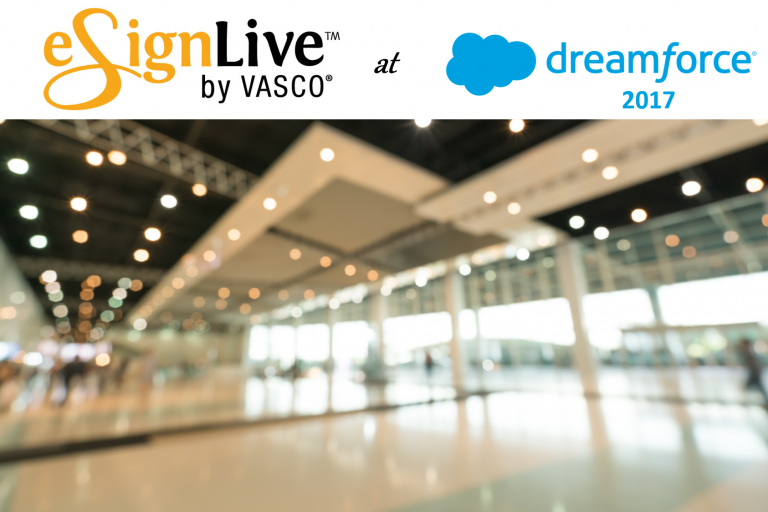 Here we are! Just two days to go for Dreamforce and we have our two final reasons for checking out eSignLive at Dreamforce 2017. Truth be told, we have a lot more reasons to add to this list, so come over and meet us at:
 See Reason #1 and Reason #2 and 3 of this series here. 
eSignLive's Global Data Centers: Reason #4
The cloud has made it possible for everyone to have access to everything. However, how this data is protected is still a very important question. Businesses that have global operations will attest to the critical nature of data residency. To scale operations globally, businesses need to ensure that their data is protected and complies with local data residency and privacy laws. eSignLive offers both public and private cloud locations with the help of our technology partners IBM SoftLayer, Amazon Web Services and Microsoft Azure. So why is this reason #4 to visit eSignLive at Dreamforce? Because eSignLive has MORE global data centers than any other e-signature provider, making it easy for our customers to quickly scale up and expand digital operations around the world. eSignLive's Global Data Centers: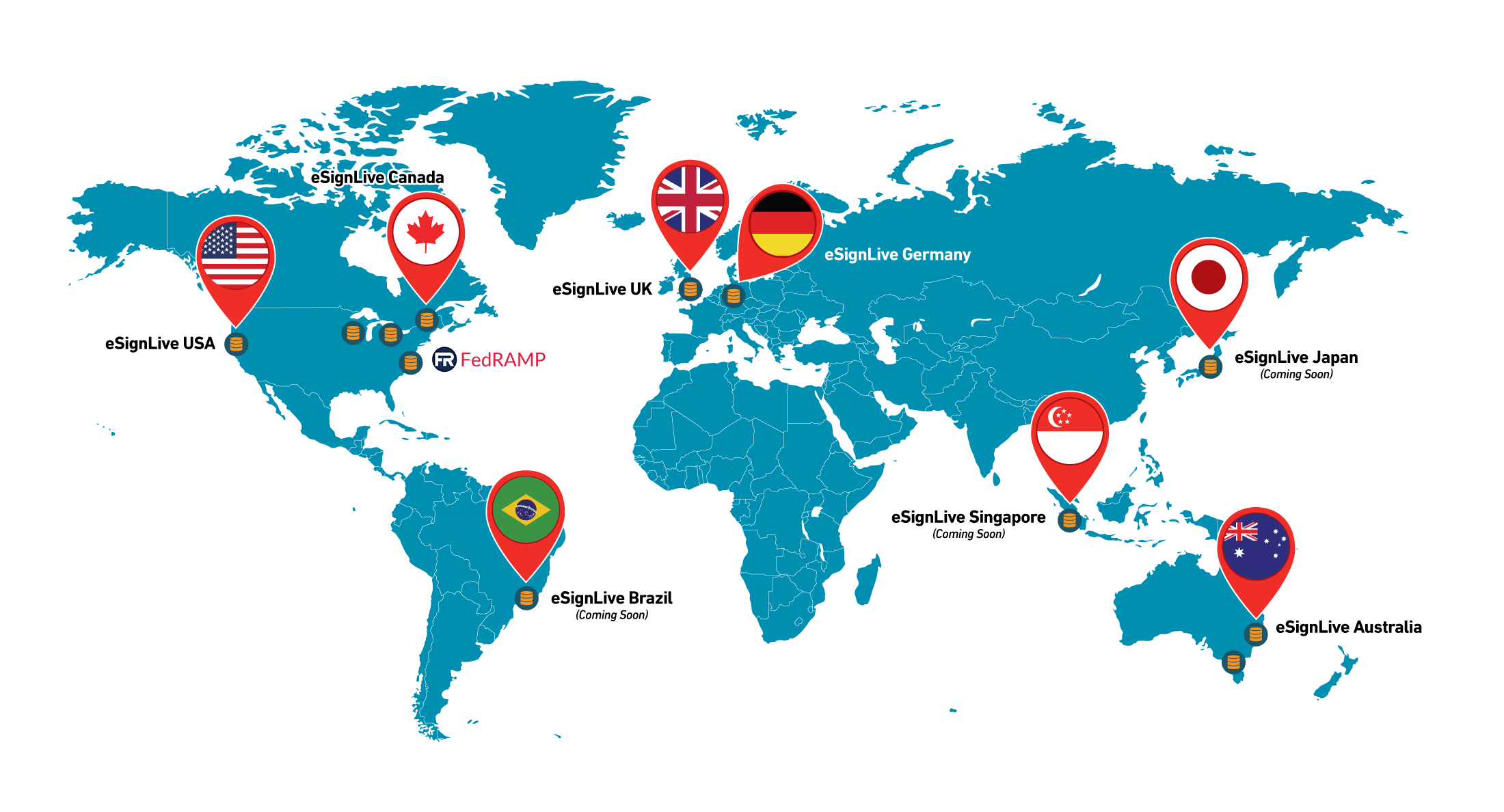 • United States • Canada • United Kingdom • Germany • Australia • Japan* • Brazil* • Singapore*   * Coming soon   eSignLive can also help organizations manage their instance on their own infrastructure for maximum control by deploying eSignLive in a private cloud or completely on-premises behind the firewall. With eSignLive for Salesforce, we also offer the flexibility to connect to any global instance of eSignLive. We're the only electronic signature solution in the market to provide this level of global flexibility.
Prizes from our Treasure Chest: Reason #5
So enough about how awesome we are. Let's talk about how we can make stopping by our booth fun for YOU. This year, we have something special up our sleeves. There's a treasure chest in our booth that can only be opened by someone with the right key. What do you have to do to get the right key? Not much.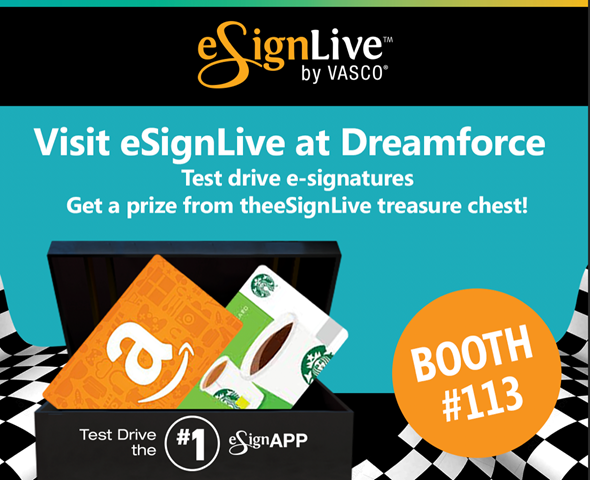 Come talk to us, take a look at our app, and give us your autograph by test driving and e-signing something live. That's it. You get a key and once you crack open our treasure chest, you can get your hands on some awesome giveaways, like Amazon and Starbucks gift cards. Want to make sure you get a key? Just hit this link to set up a time to meet with us and you'll get VIP access to the treasure chest. Don't miss this fun stop at #DF17! Read Part I  and Part II of this series here.