7 Ways to Future-Proof Your E-Signature Investment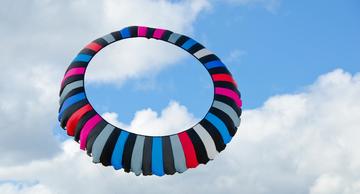 It's important to choose an electronic signature solution that has the flexibility to handle any requirement that you throw at it. That's how you protect your e-signature investment. No two signing workflows are alike. When you consider variations in the number of people and documents involved, the most appropriate method for authenticating people and capturing their signatures in each channel, and the different laws and regulations governing how workflows and transactions must be executed, an endless number of combinations is possible. Adding even more complexity to the mix are your stakeholders' concerns with digitizing processes involving highly confidential or sensitive data, and their comfort level with moving signing workflows to the cloud, or their preference to keep them in-house behind your firewall.
Here are seven things to consider as you evaluate e-signature flexibility:
1 - Solution Flexibility
Does the electronic signature solution provide support your existing technologies and systems, including your home-grown or third party business applications? Or, does the solution require you to invest in other technologies in order to leverage its capabilities? If your organization has limited resources or doesn't want to make an up-front investment, is there an option to use electronic signatures as part of a monthly, software-as-a-service?
2 - Workflow Flexibility
Does the electronic signature solution support a variety of signing workflows, from the most simple to the most complex or highly regulated? Does it enable you to customize the signing workflow for your unique business requirements?
3 - Device Flexibility
Does the electronic signature solution support all major computing and mobile devices, including desktop computers, laptops, tablets, and smart-phones? Is the display optimized for each device to ensure the optimal user experience?
4 - Channel Flexibility
Does the electronic signature solution enable you to optimize the user experience for each distribution and customer-facing channel, including web, mobile, retail, call center and field? Or, does the solution force the same workflow and user experience across all channels?
5 - Authentication Flexibility
Does the electronic signature solution support all major authentication methods, such as digital certificates, challenge-response, email and passwords, smartcards and tokens?
6 - Deployment Flexibility
Can the e-signature solution be deployed both on-premise and on a public or private cloud, so that different environments can be used in your different departments and lines of business, as needed? Does the solution use the same code for both environments, enabling you to easily move back and forth between environments without having to re-do the work? Or, does the solution only support a cloud environment? What impact does that have on workflows involving highly sensitive or confidential data? How does that affect how you initially planned to roll e-signatures out across your organization and lines of business?
7 - Vendor Flexibility
Does the electronic signature vendor work with you to come up with the best solution for your needs? Do they put your needs ahead of your own? Or, do they present you with a menu of limited options and are unwilling to discuss what else they can do to accommodate your needs? Does the vendor look for input from their customers for future product enhancements and features? Or, do they have a "we know what's best" attitude?
THE BOTTOM LINE
Your signing workflows and customer transactions are constantly evolving. Your technology environment and systems are continuously being updated or changed. If you want to protect your e-signature investment, it must provide the e-signature flexibility to support any requirement you have today and tomorrow - no matter how simple or complex. This will enable you to use the same core solution across your organization and lines of business, while tailoring the signing workflow as needed. To learn more about flexibility and other selection criteria that will make you successful with e-signatures, read this new guide from Technology Evaluation Centers: Key Evaluation Criteria for E-Signature Software—Making the Right Choice for Cost-Saving Efficiency and Superior Service.   This post is part of a Buyer's Guide blog series: