Analysts Say E-Signature is a Prerequisite for Digital Business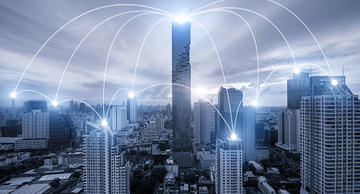 Worldwide acceptance for e-signatures has been growing rapidly over the last several years in terms of business and end user adoption. There are a number of driving forces behind the boost to the e-signature market, including the growth of the mobile workforce, cloud adoption and digital business processes.
E-Signature: A Prerequisite for Digital Business
Empowered by digital business transformation, organizations now have the tools to replace hybrid paper-digital processes with fully digital ones. However, most organizations have only begun the long journey of becoming digital businesses. This can't be achieved without electronic signatures, which keep processes 100% digital by eliminating the need to drop to paper for signature.
Senior Research Analyst at Gartner, Neil Wynne, outlined in his recent E-Signature Market Guide, "digital business is completely changing industries by remastering the core products and services; this is triggering a re-evaluation of the processes that support them (such as those that are still paper-based) for their relevance to the digital age."
E-signature technology not only does away with paper and manual processes that slow business down, but also removes the damaging effects to the backend of the customer experience. If your backend processes don't support the frontend customer experience, you've only won half the battle. A true digital business addresses both of these interconnected environments.
Keep the Big Picture in Mind
The number of use cases for e-signature are endless. They span business-to-employee (B2E), business-to-business (B2B) and business-to-consumer (B2C) applications, such as:
B2E: HR onboarding, purchase requisitions, internal approvals
B2B: Nondisclosure agreements, vendor contracts, procurement documents
B2C: Account opening documents, loan origination, insurance applications, sales contracts
You may have a specific use case in mind for getting started with e-signatures such as a digital customer onboarding or contracting process, but digital transactions are everywhere in the organization. It's therefore important to think about the long-term view of signing processes in your organization and ensure that the solution you choose is able to scale across the organization – no matter the use case, channel or device.
Multinational Deployments Can Be Challenging
If your organization is running global operations, different regulatory environments and data privacy laws across regions may be causing you angst. The good news is that e-signature legal frameworks around the world are starting to show consistency – enabling organizations to support cross-border digital transactions. And with the availability of multiple deployment models (e.g., public cloud, private cloud, on-premises, etc.) and global data centers, organizations have more choice than ever before with respect to controlling how and where transactional data is managed and stored.
But don't let the evolving IT and regulatory environments hold you back from implementing e-signatures now. There are many applications inside of your organization where you can get started and then expand usage as your needs grow. Begin by identifying target use cases, compiling your "must-have" requirements and then mapping them against the top vendors on your shortlist. 
Defining Your E-Signature Requirements
If your organization is currently researching e-signature solutions and looking to formulate a shortlist of vendors, here are five key considerations to keep top-of-mind:
Flexible deployment architecture. Does the e-signature vendor provide you with a range of deployment and data privacy options to choose from to ensure compliance with your company's risk protocols and industry regulations? Look for a provider that offers public cloud, private cloud and on-premises deployment options with data centers around the world to meet regional data privacy requirements, such as the European Union General Data Protection Regulation (GDPR), which comes into force in May 2018.
Scalability. Can the solution fulfill internal B2E, B2B and B2C e-signing use cases all on the same platform? Does the solution allow you to implement e-signatures as a centralized shared service that can be easily accessed by any division? Does the solution meet the e-sign regulations and laws around the world such as eIDAS in the EU and can integrate server- and client-side digital certificates? Look for a solution that is future-proof and can fulfill these types of enterprise-wide needs – out-of-the-box without additional coding or development.
Secure cloud infrastructure. Is the solution built on market-leading cloud infrastructure services (e.g., Amazon Web Services, Microsoft Azure, IBM SoftLayer, etc.) that offer highly secure global data centers with real-time replication of data, optimal performance and military-grade security of facilities? E-signature vendors with an "owned" data center strategy should be considered a risky bet.
Open API and fully supported SDKs. Not all APIs are created equal. Does the vendor provide an open API with software development kits (SDKs) that support a wide range of programming languages (e.g., Java, .NET, APEX, iOS, Android and more)? Does the solution give you the ability to re-use code across multiple e-signature use cases, channels and deployment models?
Strong authentication & audit trails. There is no "one size fits all" identity assurance approach; however, there are a few things to look out for in a solution. Does the vendor offer out-of-the-box authentication options (e.g., SMS text code, one-time password (OTP), knowledge-based authentication (KBA), etc.) so that you have choice in validating the identity of signers? Does the solution deliver both static and visual audit trails to help you prove compliance and support potential legal disputes? Look for a provider that can ensure a secure and trusted experience before, during and after the transaction is complete.
Early Days for Digital Business
With the pace of technological change in the world accelerating around us, it can be hard to believe that digital business is still in its early days. Moving away from hybrid paper-digital processes and adopting e-signatures offer a compelling ROI. This includes reduced processing times, paper-related cost savings, a strengthened compliance position, as well as an enhanced customer experience and shorter customer acquisition times. Download the E-Signature Evaluation Toolkit to learn about key electronic signature selection criteria and how to define your requirements.