Are Signers Deleting Your Email Notifications? The Need for a White-labeled E-Sign Process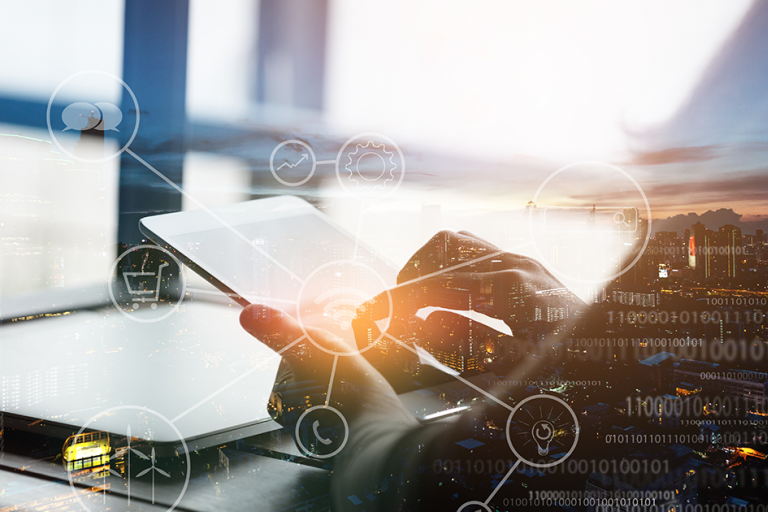 As the e-signature choice for business, it is important to us that our customers are able to offer their customers a straightforward, seamless e-sign transaction.
Seamless is a good metaphor for the hand-off point between your system and the OneSpan Sign server, when that transition is invisible to the signer. This is done through a white-labeled e-sign process and customizing the interface with your brand.
Like many other organizations, chances are you work with third party vendors, integrating their technologies into your processes, web portals and apps. If that's the case, it's more important than ever to ensure your brand is front and center as you engage with customers. An inconsistent experience that introduces a technology vendor's brand mid-way through an online transaction can be confusing, to say the least. To that point, The Financial Brand pointed out that, "Many retail financial institutions have outsourced account opening and loan origination, but that doesn't mean applicants need to be confused by it. When they click the Apply Now button on your website, it shouldn't feel like they are being sent to another separate company."
The same thinking applies to the e-sign process. Our approach is to empower customers to white-label the digital transaction from beginning to end – something that is particularly important in customer-facing and B2B transactions.
This includes email invitations and notifications. Email is the most effective way to reach customers to tell them a document is ready to be e-signed. But if the customer doesn't recognize the sender, he or she may lose trust and abandon the transaction. Case in point: John B. is expecting an email from his bank or insurance carrier inviting him to e-sign a document. Instead, he receives an email from an e-signature vendor. Because the transaction involves entering personal information into an online form prior to e-signing it, he becomes suspicious that the email is a phishing attempt or virus. Preferring to err on the side of caution, he deletes it.
The Need for a White-labeled E-Sign Process
Your customers trust your brand
Research shows that 43% of email recipients will delete a message based solely on the email address or "From" name.[1] To avoid such a high level of abandonment, best practice is to select an e-signature solution that enables you to customize emails with your logo, colors and design. The actual domain from which emails are sent should be branded with your company name. The same applies to the "From" and "Reply-to" email headers.
OneSpan Sign gives you the freedom to do this. In fact, OneSpan Sign can integrate with your SMTP servers to allow emails to be sent from your domain (e.g., @yourcompany.com) instead of ours. Some e-signature providers simply won't give up their brand – putting their brand and interests ahead of yours. We understand that your customers trust your brand so we enable you to put your brand front and center across the entire digital transaction.
While it may not seem like a must-have requirement, details like these make the difference. These are the things that make your e-signature project successful and help you achieve the highest adoption rates possible. One pharmaceutical customer told us: "As a new business owner, it's important for my customers to recognize my brand. I love that OneSpan Sign allows me to do that."
Some of our customers have strong opinions about white-labeling. Kevin V., Sales Director at Aruba Networks says, "If you don't want to use your business process as an advertisement for the e-signature vendor, then you'll want to use OneSpan Sign. All of the other vendors plaster their name all over the e-signature process – I don't want to pay to use an e-signature provider that is taking advantage of my business."
With OneSpan Sign, customizing the branding is not a capability that only the IT department can handle. According to Martha S., Project Manager at Spokane Teachers Credit Union, "You can customize the email templates and brand them easily."
White Labeled E-Sign Processes and Customer Adoption
White-labeling is important because it affects customer adoption.  Adoption in turn is the measure that determines time-to-ROI and ROI value. For more recommendations on how to avoid common friction points that can cause customers to abandon the e-signature process, we recommend a white paper on Best Practices for High User Adoption in E-Signature Transactions.