In Asia Pacific, Velotrade Grows its Business with eSignature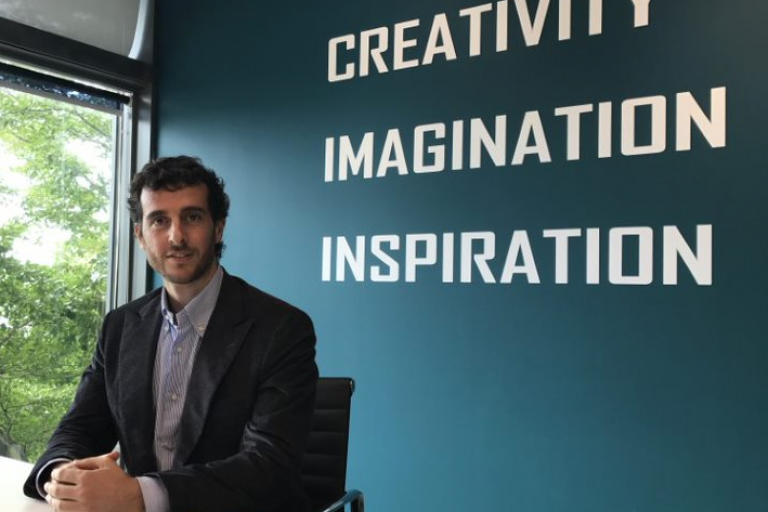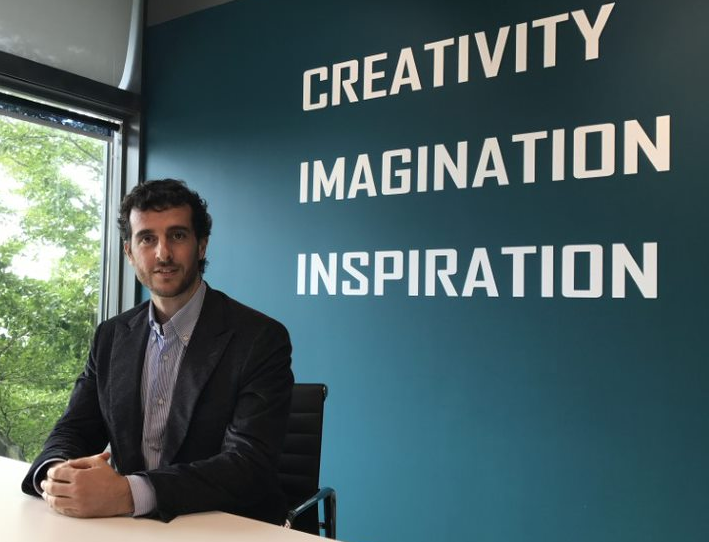 Velotrade, a startup based in Hong Kong, is innovating in Asia Pacific's fintech sector. The company has created an online marketplace that brings together manufacturing businesses willing to sell their trade receivables, with investors willing to advance funds. In essence, the company's web-based platform enables small and medium-size businesses to generate immediate cash flow by selling their outstanding invoices. Velotrade is using digital tools like e-signature to disrupt what has traditionally been a local transaction, conducted face-to-face.
While there are multiple documents that need to be signed as part of a transaction, CEO and co-founder Gianluca Pizzituti needed a more efficient – and secure – way of signing. "OneSpan Sign saves us many hours. Our office is located in Cyberport, an area that the government has established for innovation and tech companies. We are a little further off city center. So for us, using paper signatures meant we needed to travel to meet our clients halfway or go to their offices in Kowloon, for example. That's at least one hour each way, every time we need to sign contracts. And when there are errors, we return. Then we needed to process all the paperwork manually in the back office. We're eliminating all of that inefficiency," Gianluca says.
Gialunca sees e-signatures as a way to differentiate Velotrade. E-Signatures help position the company as an innovator that provides an end-to-end digital customer experience to both business owners and investors. "There is no more paperwork to carry around. Customers can e-sign remotely or on mobile. We've had lots of feedback from customers, saying this is amazing." Velotrade leadership was comfortable entrusting their business to OneSpan because of the strength of the OneSpan brand in the financial services market. Gianluca knew that OneSpan Sign is widely used by banks around the world. "I've got three online banking tokens and all are from OneSpan. I was already sold on the strong presence and respect that this brand has in the market. I didn't shop around much for e-signatures because I trust OneSpan."
Legal Considerations
In Hong Kong, the Electronic Transactions Ordinance Act of 2000 "provides the legal framework for the recognition of electronic records and signatures, giving them the same legal status as their paper counterparts."[1] "Legal considerations were something we paid a lot of attention to," Gianluca explains. As the fintech space in Hong Kong is closely monitored by the Securities & Futures Commission (SFC) – the equivalent of the SEC in the US – Velotrade needed an e-signature solution that would produce legally enforceable contracts in any common law jurisdiction.
Process
Each transaction involves four or five documents that need to be signed by multiple parties, including:
Master Agreement for the Seller, Investor, and Introducer
Confirmation of Transaction
Legal Titles
Confirmation of Acknowledgement
Customers authenticate by logging on to the Velotrade portal, where the auction takes place. When it is time to sign, they are sent an email with a secure link to the documents. (The documents are never sent as an email attachment) According to Gianluca, "The interface is so straightforward, you just browse and scroll down. Click and sign. That's it. We don't even have to get on the phone with customers to explain how to use it."
Key Requirements
For Velotrade, the top requirements for an e-signature solution were:
Easy integration: To get started quickly, Velotrade launched with the OneSpan Sign web app, but plans to integrate OneSpan Sign into their platform quickly. "We expect the integration to take two weeks," Gianluca says. This will remove any manual document preparation steps for Velotrade employees – making the process seamless and instantaneous.
 
Comprehensive audit trail for enforceability: The ability to capture a record of every action taken by remote signers, along with time stamps and the signer's IP address, was critical. And the ability to visually recreate this through OneSpan Sign's patented active audit trail was a clear differentiator. "If ever there's a dispute, you want to make sure your e-contracts are enforceable," says Gianluca. "The audit trail and tamper-evident records prove without a doubt that the signer intended to sign it."
While not a requirement, white labelling provided added benefits. "If you can rebrand the UI and the delivery to the customer, that's valuable in terms of creating trusted transactions."
The Future for Fintechs
For Gianluca, e-signature is the way of the future. "I think e-signature is something that must be implemented. No matter if it requires some re-engineering of your existing business model and delivery. It will pay off because of efficiency and cost reduction. Today, if you want to be perceived as an innovator, you must adopt a different approach."
  [1] https://www.ogcio.gov.hk/en/regulation/eto/ordinance/introduction/index.htm