Birthday Cards: Top E-Signature Use Case According to Customer Survey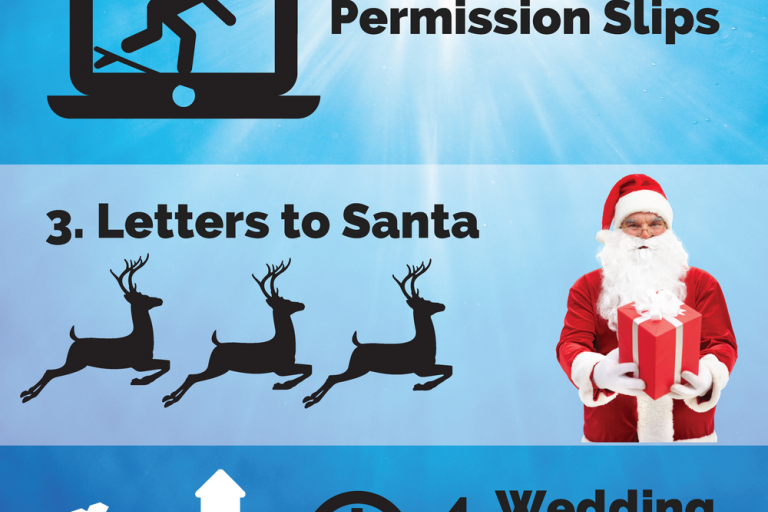 Use cases and requirements for e-signature transactions vary from organization to organization. We've been in the e-signature business for over 22 years and have seen it all – from the most simple to the most complex e-signing requirements.
When people think about e-signatures, they think about the use cases that can replace "wet" paper and ink signatures. Recently, we surveyed our customers to get a better understanding of their top e-signature use cases and how they're using e-SignLive every day. They responded in large numbers – more than 5,000 responses in total (a big thank you to our customers). Based on the survey data, here are the 5 most popular e-signature uses:
Birthday cards
School permission slips
Letters to Santa Claus
Wedding invitations
Break-up letters (ouch, right up there with texting someone to dump them)
Going digital without losing that personal touch
It's no surprise that e-signing birthday cards is the #1 use case. What a time saver! Whether you're running late for a friend's birthday party or simply forgot that it was your wife's birthday, you can use e-SignLive to e-sign anywhere, any time and on any device. And as with all documents (and birthday cards) signed with e-SignLive, the end-to-end digital transaction is completely legal and secure.
Getting started with e-signatures can seem like a daunting task but you can actually get started in just a few minutes. We recommend starting with one use case – like e-signing birthday cards – and then moving on to others rather than tackling all of them at once.
Surprise!
Hopefully by this point, you've figured out that this is our attempt at an April Fool's day spoof. While I'm a big proponent of using e-SignLive for just about anything, our customers have priorities – that is, focusing on the use cases where e-signatures matter to their business. They're using e-SignLive for core business processes such as customer onboarding, e-contracting, disclosure delivery, mortgage closings, internal compliance and much more.
While these examples may not sound as exciting as e-signing a birthday card, our customers are leading the digital charge in their respective organizations and using e-signatures to transform the way they do business. As a result, they're increasing operational efficiencies, savings costs related to paper and improving the overall customer experience.
We hope you got a kick out of our April Fool's day edition blog post. If you're new to e-signatures and want to learn more, download our beginner's guide or better yet, try our quick demo and see how easy it is to e-sign.