Can Traditional Banks and FIs Keep Pace with Challenger Banks?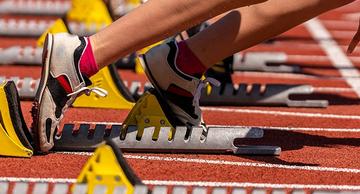 In financial services, digital disruptors are coming between banks and their customers. "While many banks have woken up to the threats, few have embarked on a true digital business transformation," says Forrester Research in their September 2019 report, The State of Digital Banking, 2019.
For sure, this statement seems counter-intuitive. Nearly every bank and financial institution (FI) on the planet has been undergoing digital transformation – to varying extents – for years. However, when it comes to digital transformation, banks and other FIs vary widely in strategy and maturity. As explained by Forrester Senior Analyst Aurelie L'Hostis in the Digital Banking report, "Many banking executives still think of 'digital' in a tactical way as relating to just touchpoints or technologies."
Based on multiple surveys, as well as interviews with 27 banks, including Bank of America, Rabobank, Emirates NBD, USAA, and Wells Fargo, Forrester's report on The State of Digital Banking, 2019 provides a global view of the current state of digital disruption in financial services. In it, the analyst firm lays out the challenges traditional banks face in truly transforming the business. Among those, 37% of survey respondents cite security as the biggest blocker of digital transformation.
"With rising cyberattacks and the advent of open banking and regulatory-driven third-party access […] banks are rightly worried about the security and integrity of customer interactions, forcing them to move cautiously," writes L'Hostis.
Yet moving cautiously to avoid security risk can impact a bank's ability to compete. Keeping pace with challengers requires a bold vision for digital transformation, underpinned by digital security. Not only is the traditional banking environment evolving quickly, the threat environment is as well. Identity theft, synthetic identity fraud, and mobile fraud are surging. Incumbent banks and other FIs need to embrace deeper digital transformation in a way that is more secure than before, while also delivering a great customer experience. In this blog, we'll look at the practices and new technologies that digital banking leaders are putting in place to avoid disruption – while also fighting fraud.
Digital Disruptors to Watch 
Virtually every week now, financial publications feature stories of challenger banks gaining ground. From Uber Money, Apple Card, Amazon, Google, and Chime in the United States, to N26 in Germany and Revolut and Monzo in the UK, new entrants are changing the industry.
In their report, Forrester names select digital disruptors and Fintech firms landing-and-expanding across the industry. Segmented into 14 categories and representing multiple countries, these companies are targeting virtually every aspect of financial services – and moving fast. By identifying gaps where customers' banking needs are not being met, they are using technology to spin up solutions and gain a foothold.
According to L'Hostis in the report, "Using hardware, software, algorithms, and the internet, it's 10 times cheaper and faster to engage customers, create offerings, harness partners, and operate your business. Digital natives and innovative giants create customer value with technology at the core."
Digital disruptors are doing things differently than traditional financial institutions. While Forrester lays out multiple examples, three are particularly noteworthy. In our view, disruptors are:
Driving down the cost of digital experiences: One of the ways that innovators are slashing operational costs and reducing transaction fees is through automated, paperless processes. "Digital upstarts use digital technologies to make their services available on any device, in context and at any time, with paperless automated processes. Automation brings efficiencies that help new entrants undercut incumbents' fees while offering customers speed and convenience," L'Hostis writes.
Collaborating with partners: Digital disruptors readily collaborate with other tech companies to increase their capabilities.
Harnessing technology: Innovating to take advantage of emerging tech, mobile apps, the cloud, machine learning, and open APIs – all of this is giving disruptors an advantage. 
How Traditional Institutions Can Avoid Disruption 
So how can banks keep up with all the change and innovation? According to the Forrester report, "There's nothing like a competitor moving to spark action – resulting in many of the large banks in countries like Australia, Canada, Poland, Singapore, Spain, and Turkey moving faster than their international peers."
"Leading banks are using technologies like robotic process automation, artificial intelligence, and machine learning to improve customer onboarding, anti-money-laundering and know-your-customer (KYC) capabilities, detect fraud, and mitigate compliance risks."
We believe that Forrester's report puts the spotlight on digital banking leaders that are re-inventing their business with technology. To engage customers, compete, and grow, Forrester recommends focusing on the four principles of digital business: 
Delivering digital experiences 
Digitizing operations
Becoming embedded into digital ecosystems
Nurturing digital innovation
In our view, the Forrester report highlights important ways in which digital banking leaders are applying these four principles, including:
Move Forward Boldly with Digital Transformation
The State of Digital Banking, 2019 fuels a sense of urgency for traditional financial institutions to move faster and more holistically with their digital transformation efforts. This goes hand-in-hand with digital security. At OneSpan, we see banks and financial service providers transforming the customer experience and increasing security, but doing so in a frictionless way. One example is using artificial intelligence to analyze data in real time, combined with biometrics to eliminate friction and more effectively fight fraud. Using new technologies such as these to create trusted, seamless digital banking experiences increases customer satisfaction and loyalty.
In addition to real-time data analysis, the cloud is another enabler of agility. Banks, credit unions, and other FIs are moving more of their infrastructure to the cloud. Banks have been slower to do that for multiple reasons, but given the pressure to reduce operating costs and the competition for new account growth, the cloud is becoming much more important. 
Finally, the banking industry should not overlook the strategic importance of a platform strategy. Bringing together all of a bank's individual tech tools for fraud detection, biometrics, identity verification, security appliances, and more – and integrating and orchestrating all of them regardless of vendor, through a single hub – enables banks to be more nimble, effective, and efficient in fighting fraud. And just as important, it accelerates new technology deployment and saves on time-consuming internal processes such as new vendor onboarding and contracting.        
For additional insights and recommendations join us for a live webcast on December 11, 2019.