Connecting in an Exstream Way with E-Signatures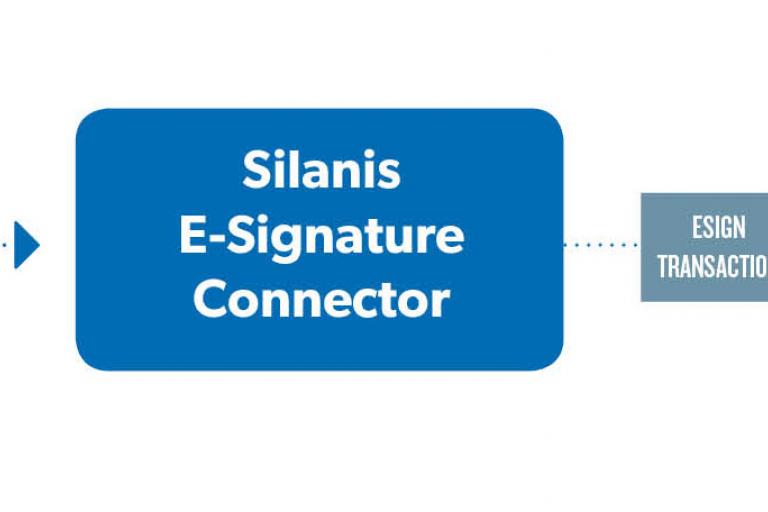 To say that enterprise IT teams are busy is an understatement. Stretched thin and pulled in many directions, CIOs recognize the value of electronic signatures and paperless processing, especially when paired with a customer communications platform. But how do you free up IT resources so they can work on an e-signature integration with HP Exstream® when there are so many other competing priorities?
Next week at the 2013 HP Exstream Americas User Conference, Silanis will be at booth #3 showcasing the new Silanis E-Signature Connector for HP Exstream. It reduces integration effort from weeks to hours and is compatible with both our cloud service and on-premises server. When the connector is used with the Silanis cloud e-signature service, your IT team can e-sign-enable HP Exstream in a few hours. If you are using our on-premises e-signature server with the Silanis Solution Accelerator™, your IT team would prepare the document templates for e-signing, but there would be no need to write any custom integration code.
In essence, the Silanis E-Signature Connector simplifies document hand-off between the two systems. HP Exstream offers a generic e-signature module that produces a PDF document and an XML metadata file. The XML file indicates the type, position and size of all signature blocks along with all signer details for the PDF document that requires signature.

Based on the standard Silanis SDK, the Silanis E-Signature Connector is installed as a daemon service to hand off the PDF and XML files to Silanis. Once installed on the server, it automatically detects output files, parses the XML file from HP Exstream and uses the Silanis API to create the e-signature transaction. This eliminates any need for IT teams to develop integration code to custom-parse the XML file.
The result is a faster, simpler, more robust integration that's completed in a few hours – making it easier for IT teams to provide e-signature capabilities to colleagues throughout the organization.
To learn more, read the Silanis E-Signatures for HP Exstream datasheet or visit us at booth #3.