How Digital Identity Verification Helps Convert More Applicants into Customers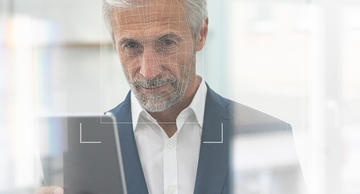 In a recent webcast moderated by Finextra, OneSpan joined UK digital bank Cashplus Bank and US consulting firm Cornerstone Advisors for a discussion about digital identity verification – and how it can reduce abandonment when consumers try to open new bank accounts online.
In the webcast, Digital Identity Verification: Reducing Friction in Online Account Opening, John Meyer, Senior Director with Cornerstone Advisors, shared recent research around digital account opening and what banks can do to remove sources of friction for customers. If you missed the webcast, below is a 5-minute summary. You can access the full presentation on-demand.
The Rise of Digital Identity Verification for Online Account Opening
During these times where physical interactions are limited due to the pandemic, digital channels are often the only option available to consumers. This is especially the case with banks, where branch traffic has continued to decline. As a result, financial institutions are now adopting technologies like digital identity verification to reduce the time it takes to open an account, while also streamlining the Know Your Customer (KYC) process.
Bryn Saunders, Senior Product Marketing Manager at OneSpan, explains how the digital customer journey has evolved to this current state. "The global pandemic created this perfect storm. In a way, it was a forcing function for banks to solve the digital onboarding problem that many customers had already been experiencing over the last few years."
While previously a "nice-to-have", financial institutions now see digital services as a key requirement. Unfortunately, failing to map out the end-to-end digital experience is often detrimental to a financial institution's ability to acquire new customers. Some examples of use cases that financial service providers need to consider when enhancing their ID verification methods include:
Remote account opening
Remote loan applications
Remote wealth management interactions
Day-to-day transactions
Digital delivery of electronic disclosures and policies 
Insurance applications
Challenges in Digital Account Opening: US & Europe
In Q1 2021, Cornerstone Advisors published a research report examining industry trends in online account origination and consumer abandonment. The report, Don't Abandon Me: Reducing Friction in Online Account Opening with Digital Identity Verification, revealed that friction during the digital account opening process causes abandonment rates as high as 90%.
As John Meyer explained during the webinar, "In the US, we're a different market, clearly, from the European market, but we have some of the same challenges. We have challenger banks like Chime that have entered the marketplace. I would equate these to the N26's or Revolut's of the European market. Those particular banks saw during the pandemic an 18% - 30% lift in deposit origination. So the question becomes, why are these challenger institutions nailing the online account origination workflow in such a way that it encourages consumers to bank with them over the traditional financial institutions?"
This was the key question driving the Cornerstone Advisors research study. The answer lies in understanding where customers experience friction when opening accounts online.
"Digital experiences are still clunky and it's frustrating to not be able to complete a process completely online or in a single sitting. People are going to get frustrated when a system is down or taking an unnaturally long time to complete," says Bryn Saunders. "Consumers expect things to be easy and if they experience an unnecessary amount of friction during the process, they are definitely more likely to abandon it in favor of a competitor who can offer a better experience."  
To keep up with shifting consumer demands, traditional financial institutions can look to models adopted by challenger banks and fintechs. These institutions are ahead of the game when compared to traditional banks. They've been able to address customer challenges, in addition to having digital-first technologies that don't require in-person service for verifying IDs.
A separate research study from a UK-based UX consultancy, Built for Mars, also supports this. During the digital account opening process, founder Peter Ramsey evaluated various banks on factors related to digital account opening, including digital ID verification. In his study, Opening 12 bank accounts, he explains:
"The user scans a suitable ID document, and then takes a photo or video selfie, that's it. No trip to the bank required.

"It's obvious that this is such a major improvement on the user experience. It's possible that proving your identity in the traditional way, would have been the worst part of the entire process. And because of a psychological heuristic known as the peak-end rule, it would have been one of the most rememberable."
Learn about the challenges neo-banks face in implementing ID verification in this interview:
The Need for Real Time ID Verification
For banks, last year's rapid shift to remote channels comes with its own unique challenges when trying to streamline identity verification.
"Among banks we're seeing other challenges as well, such as limited system availability, driver's license scans that take too long to complete, and workflows that create a manual review for a bank employee – which is time consuming and a hassle for the consumer," says Bryn Saunders.
"One of the things we found is when processes go to manual review and you follow up with the consumer even one day later, it doesn't matter. Institutions that did the follow-up got no lift whatsoever in getting the consumer to sign up for the account," explains John Meyer. "You've got to capture the consumer at the time they're trying to originate, or you won't get a hold of them after the fact."
Mitigating Digital Fraud with Identity Verification
In addition to improving the customer experience, digital identity verification services and technologies also help deter fraudsters. During the digital account opening process, financial institutions must determine whether the remote applicant is in fact who they claim to be.
Identity document verification and facial comparison enable a customer's identity to be authenticated in real-time. A digital identity verification solution such as OneSpan Identity Verification uses artificial intelligence (AI), including machine learning algorithms that analyze the image on an ID document (driver's license, passport, or ID card). This produces an authenticity score to determine if the ID document is fraudulent or genuine.
The ability to prove that a user is physically present during remote account opening is another critical component in the fight against identity fraud. Best practice is to leverage facial comparison capabilities to extract biometric indicators from a selfie and compare that against the image in an authenticated ID document.
Closing Thoughts
The good news is that abandonment issues can be addressed. A real-time digital identity verification  process backed by technology such as OneSpan Identity Verification reduces customer friction while still mitigating fraud, becoming a win-win situation for financial service providers and their customers.
To learn more about digital identity verification: