Digital Lending and the TOLEC Standard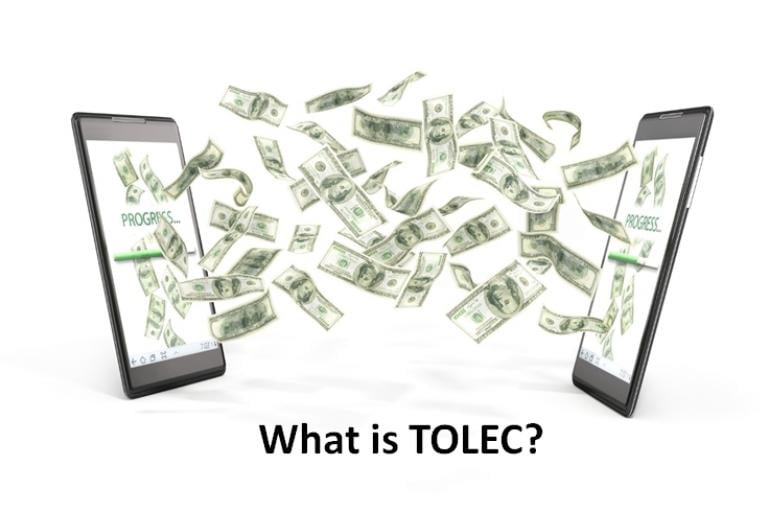 As the paper era continues to wind down, organizations are racing to eliminate inefficient paper-laden document processes and replace them with fully automated and digital ones.
In the banking and lending industry, document-based transactions linked to financial assets such as an e-chattel contract (e.g., automobile loan or equipment lease) have value tied to them. The process typically starts with a borrower that requests a loan from a lender or dealer. The loan is subsequently funded by banks and other investors. If these documents (which often represent loans valued in the 100s of thousands or millions of dollars) are destroyed, their value is completely lost – a risk that banks and lenders do not want to take.
In the digital world, this requires stringent checks and balances to ensure a single "authoritative copy" of loan documents exist at all times. And, in the U.S., ESIGN, UETA and UCC Article 9 provide the legal basis for how these types of loans and financing contracts are managed and serviced by financial institutions. Because these documents are tied to financial assets, they must be closely managed and tracked as transferable records.
And that's the role of an electronic vault. An eVault provides a secure chain-of-custody for loan documents throughout their lifecycle to ensure that banks, lenders and investors have legal control over the authoritative copy (or original). The benefit to these financing institutions is that dedicated storage makes it easier to track, manage and verify digital financial assets such as mortgages, loans and leases. An eVault also accelerates and improves the funding process from investors to borrowers.
It's important to not confuse an eVault with an Enterprise Content Management (ECM) system. Documents that are linked to financial assets must be stored and managed in accordance with specific laws and require special processes that exceed the capabilities in most ECM systems.
What is TOLEC?
Digital assets need to be managed properly as they change hands in today's complex and compliance-driven lending ecosystem. In a typical financing scenario, loan contracts are transferred from one funding entity to another 3-4 times until the loan is ultimately funded. So, how do you maintain a single, authoritative copy of these loan documents as they transferred between banks, lenders and investors?
Transferring electronic contracts between different vaults is not as simple as sharing documents through email or an Enterprise File Sync Share (EFSS) platform. Enter the TOLEC standard. TOLEC stands for the Transfer Of Location of Electronic Contracts, and was developed to ensure that the security and value of digital financial assets is maintained throughout their lifecycle – including during and after assets are transferred between disparate electronic vaults held by banks, lenders and institutional investors.
The TOLEC standard describes a method of transfer for electronic contracts and electronic records between two eVaults across a private or public network. The approach described in the technical standard specifies the requirements necessary to maintain compliance with the legislation for Electronic Chattel Paper (or "e-chattel paper") defined in the Uniform Commercial Code – UCC Article 9, Section 105.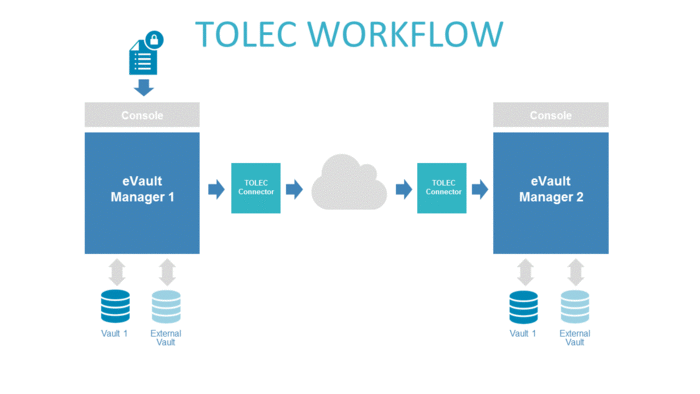 eSignLive & TOLEC
In 2008, eSignLive ("Silanis Technology" at the time) was a member of the TOLEC drafting committee and helped issue the ANSI X9.110-TOLEC standard. The standard was ultimately developed to provide lenders an automated way of transferring authoritative copies of digital assets between two disparate repositories and maintain control throughout the process.
The eSignLive Digital Lending Solution (including its electronic vaulting service) supports the TOLEC standard to facilitate vault-to-vault transfers of digital assets and enables the control of these assets in accordance with ESIGN, UETA and UCC Article 9. Our solution ensures a secure chain-of-custody as loan contracts are transferred between funding entities – in a secure and legally compliant manner.
eSignLive is used by the world's top lenders, including Wells Fargo, RBC Royal Bank and US Bank. We balance ease-of-use with the highest levels of security and compliance, while providing the most options to automate any part of the lending workflow – from origination, closing and post-closing processes. Contact us to learn more.