Eighteen Innovations to Mark the ESIGN Act's 18th Anniversary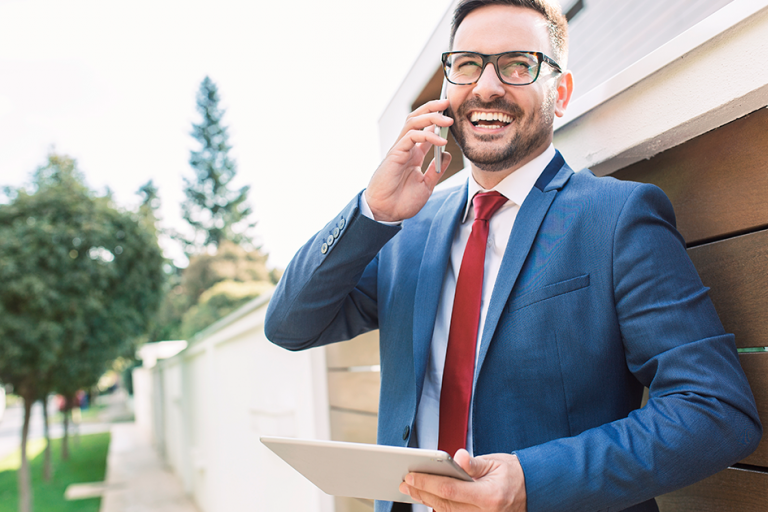 This week, the ESIGN Act turns 18. Technology has advanced on so many levels that today a person can electronically sign from anywhere, anytime, on any connected web device. In honor of the anniversary, we've compiled a list of the top 18 significant developments in the evolution of electronic signature technology:
E-Signature Innovations 1991 – 2018
Electronic Signature System (ESS) with Pad (1991) – The first e-signatures were integrated into a packaged software application for AutoCAD, allowing engineers to sign their drawings and introducing the idea of embedding e-signature data into a document. With OneSpan Sign, it was the first time that tamper-evident e-signature technology was used to secure data with a digital signature in a standard document format.
Secure electronic signature credentials (1992) – With OneSpan offering the first secure e-signature credential integrated into a software application, users were able to apply an e-signature to a document through a business applications such as AutoCAD, MS Office, or Adobe Acrobat. This allowed the signer to e-sign electronic documents for the first time with an existing encrypted electronic credential file that included a signature image and e-signing encryption key.
Dynamic approval data (1993) – By automating the process of placing data into fields of an electronic document and associating these fields with a signature, for the first time the field data became part of the tamper-evident seal applied with the e-signature. This allowed anyone to detect whether a document had been modified in any way by anyone. Most importantly, this enabled the use of multiple signatures in common situations where the signer also adds other data such as the date and their title.
E-Signatures for Microsoft Office (1994) – For the first time, Microsoft Office users were able to apply electronic signatures embedded in documents using OneSpan Sign. As the dominant platform for creating office documents, this was a significant development towards ousting the fax machine and the photocopier as dominant office technologies.
E-Signatures for PDF (1997) – With Adobe's PDF format emerging as the global standard for electronic documents and eventually to become an ISO standard, OneSpan was the first company to introduce a software application to apply e-signatures to this format, and would be followed eventually with a similar offering from Adobe.
Authentication of a form template and form data separately for database storage (1998) – For the first time, organizations that had a significant number of forms could use OneSpan Sign to sign, while continuing to store the form field and signature data separately in a database to be leveraged by other applications. The data remains linked to the specific form template, guaranteeing legal enforceability and auditability.
Web-based zero client e-sign (2001) – This technology first introduced by OneSpan enabled people to sign documents remotely through a browser, without installing a piece of software onto their computer. This capability was made possible by the first deployment of a server application that could present PDF documents in the browser from a remote server and apply signatures and digital signing on the server.
The "black box recorder" of electronic evidence (2001) – To capture and enable the review of electronic evidence, OneSpan introduced new technology that captured actual viewed web pages and the process of reviewing and e-signing by users. This allowed businesses to prove e-signed documents had been signed by who and when they said they were and ensured the documents could stand up in a court of law.
First distributed e-vault (2004) – With the introduction of this new technology, OneSpan enabled organizations to have vaults remain where the business was located, rather than hosted on a vendor's servers, which meant that originating organizations were able to maintain more control over documents of significant financial worth like authoritative contracts and notes. Prior to this technology, an organization would have only had one vault attached to its e-signature system.
First process navigator (hybrid paper/electronic) (2007) – For the first time, OneSpan enabled a hybrid process where a signer could review a paper document and yet sign an electronic copy of that document using an LCD tablet in face-to-face transactions. 
Using SMS to capture electronic evidence (2010) – As part of the capturing of electronic evidence in a transaction, OneSpan was the first to introduce the ability to use SMS messages as another way to authenticate signers. 
Any premise deployment for e-signatures (2011) – OneSpan introduced the ability to deploy electronic signatures either on-premises, as a managed service in the cloud, or via a Software-as-a-Service (SaaS) solution to enable organizations to choose their level of investment and control over the technology.
Transaction management for e-signed documents (2011) – The first software application specifically to monitor, manage, and report on e-signed transactions, OneSpan developed the ability for companies to manage their transactions, offering insight into the signing process, transparency to the approval process, and improving the experience for people originating signing transactions.
First offline signing on an iPad (2012) – Using click-to-sign, OneSpan enabled offline signing for mobile sales agents and customers meeting in areas with no internet connection.
First secure mobile e-signature app for government (2014) – The eSign for Government app enabled civilians and military personnel to e-sign documents on a mobile device from anywhere, using a smartcard or derived credentials.
Use your own device (2014) – This first-of-its-kind innovation solved the fundamental problem of capturing a customer's handwritten signature electronically, without asking them to come into your branch or place of business. It transformed the customer's smartphone into a signature capture pad, allowing them to do business anywhere and at any time.
First cloud-based e-signature solution to successfully complete SOC 2 security attestation (2014) – In an audit by EY (Ernst & Young), OneSpan Sign's data protection technologies and processes were verified as SOC 2 compliant, setting the system and company in the ranks of organizations like Google, Amazon Web Services, and Salesforce. SOC 2 offers assurances on internal controls, policies, and procedures for the security of the system, rather than on financial reporting, which is the main focus of SSAE 16 (SOC 1).
FedRAMP Authorization (2016) – OneSpan Sign becomes the first e-signature solution to comply with the U.S. government's "Cloud First" initiative and FedRAMP program security standards.
"Smile & Sign" (iOS) (2017) – OneSpan introduced its "Smile & Sign" mobile innovation, which brings together biometrics (e.g., "selfie" authentication), fraud analytics, and mobile e-signatures to help organizations deliver secure and convenient mobile experiences. 
ESIGN Act: 18 Years of Achievement for E-Signatures
It has been a long road for e-signatures, and every step of the way, e-signature technology has found new efficiencies and seized new opportunities to create a better experience for its users. Since the early days of e-signature, OneSpan has and continues to be at the forefront of innovation in e-signature technology. As we celebrate the signing of the ESIGN Act nearly two decades ago, we look forward to what the next year will bring.
If you'd like to learn more about OneSpan Sign, read our Beginner's Guide to Electronic Signatures.