Eliminate Paper with E-Signatures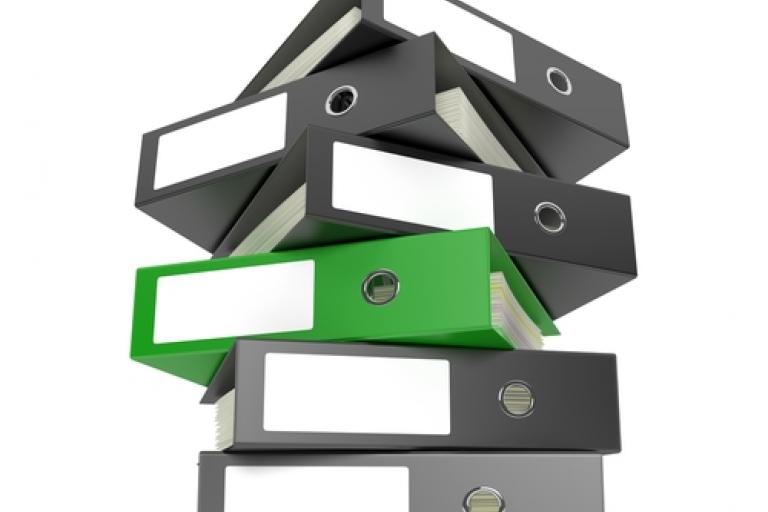 The increased use of e-signatures built on digital signature technology as a secure and encrypted means of processing agreements or transactions is widely believed to be one of the reasons why the paperless business is drawing nearer. However, while adoption is certainly on the rise, recent research has found that some companies are still holding on to traditional means of collecting signatures.
Why is it so hard for businesses to eliminate paper? According to a recent post on Real Business, paper is still being used in vast quantities in offices across the globe, with a recent study by UK-based YouGov finding that 80 percent of organizations in that country were still printing documents just to get them signed. This actually rises to 90 percent in the UK's finance services and public sectors, with a similar report by the Association for Information and Image Management noting that 42 percent of all processes are delayed by an average of 3.1 days while a wet signature is obtained. For consumers or businesses that want to get legal agreements or transactions moving, this can be extremely frustrating, especially when considering that the tools to e-sign quickly and efficiently have been widely available for some years.
Eliminate Paper and Eliminating Process Errors
There are other reasons why the desire to use paper is no longer the best way to conduct a transaction, with a research report by PricewaterhouseCoopers estimating that 7.5 percent of all paper-based documents are lost, 3.5 percent are misfiled - in other words, 11 percent of these agreements will never be seen again. With that in mind, the benefits of moving toward paperless business processes are obvious. For a start, the workforce is no longer tethered to a desk in an office and has become mobile. Consumers are also used to being able to access personal or relevant information wherever they are, and secure e-signature technology can replicate that ability in a working environment. At the same time, these users have become accustomed to submitting applications for insurance products and financial loans online, to say nothing of the fact that e-commerce has become an accepted part of modern life.
Electronic signatures built on digital signature technology exist to make life easier and provide a demonstrated means of making sure that all documents and agreements are seen and signed by the right person at the right time, with the added benefit of eliminating paper. Paper-based documentation has a long history of allowing individuals and companies to do that, but with a society that is increasingly conscious of waste, the time is now right for physical documentation to be filed in the past. For more information as to how your business or organization can integrate e-signature, please download the whitepaper ,