eSignLive #1 in Customer Satisfaction AGAIN!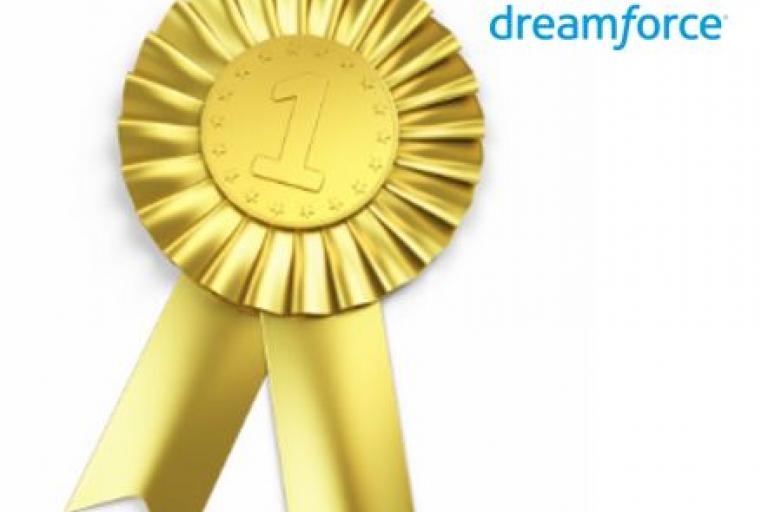 There's only one thing better than achieving #1 in Customer Satisfaction on the Dreamforce 16 Gridscape – and that's earning the #1 spot for the third year in a row!
eSignLive has once again bested all cloud-based solution providers on this year's G2 Crowd Dreamforce grid which includes 130 organizations; 37 percent more competition than last year.
The results reflect the voices of thousands of unbiased users – proof positive that we are creating the best (and most appreciated!) customer experiences at every point in the buyer journey. 
How important are customer reviews?
See what Salesforce has to say in this recent blog on selling to the modern B2B buyer, citing "Buyer Confidence and Risk Cognizance" as key factors in relying on user reviews as part of the purchase process.
"B2B buyers are also increasingly seeking out ways to identify and reduce risk factors, including damage to professional credibility, reduction in job security, inability of the software to technically perform as promised, and loss of monetary investments."
More and more, B2B decision-makers are leaning on user reviews to increase confidence and mitigate risk in purchases. A major B2B procurement study supports this with findings that report 94 percent of B2B buyers conduct online research at some point in the buying process; and more than 41 percent of that research includes user review sites like G2 Crowd.
Customer feedback is our brand's most powerful voice. It allows us to build trust before a sale and pave the way for positive relationships throughout the customer lifecycle.
We're grateful to our enterprise customers and medium and small business users who took the time to tell us we're doing many things right, and give us the opportunity to learn from less than perfect feedback.
Come see what makes us #1 in Customer Satisfaction and read our online reviews. We've earned top honors in this category in the last five G2 Crowd reports.  
Dreamforce16 Booth 401 & 2112
Increasing Revenue with Customer Reviews (Register)
eSignLive VP Marketing, Mary-Ellen Power
Thursday, October 6, 9:00 AM – 9:40 AM, Palace Hotel, Presidio
Building the Case for E-Signatures in Salesforce & Force.com (Register)
eSignLive Director of Product Marketing, Rahim Kaba
Thursday, October 6, 11:00 AM – 11:20 AM, Moscone South, Partner Theatre 1