Government Spending for Good!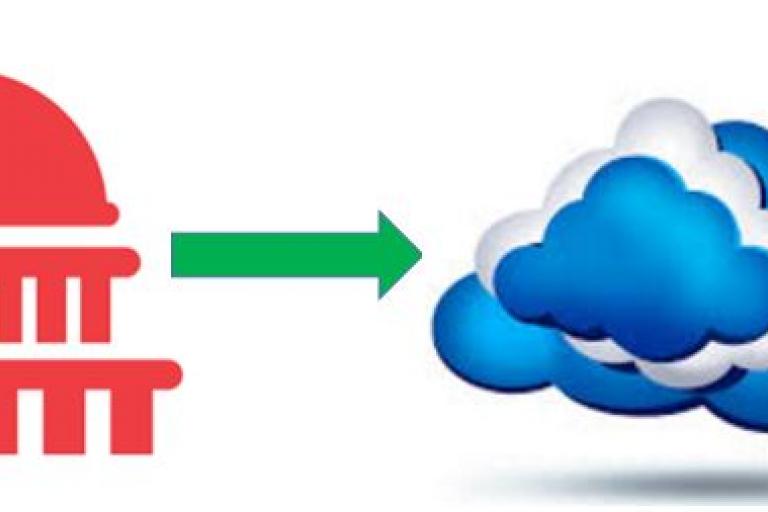 How often do you hear that phrase these days? As it turns out, there is a lot of good news for all of us. We are seeing a significant shift to better citizen servicing from the Government – with funds to back it. [I've written about this topic before in a blog titled, Imagine a World Where the Government Serves You.]
Today we are witnessing budgets and funding allocated to support this new way of thinking. While there is still a long way to go, the fact that this paradigm shift in budgets is occurring is a great leap forward. The days of individuals struggling through Government red tape are waning. The Government is working towards serving you!
Citizen as Consumer
In a recent Forrester report, US Government Sector Tech Spending Trends, 2017 To 2018, no longer does the age of the customer apply only to consumers and the commercial realm. Government, to succeed and grow, finally recognizes that they, too, need to embrace this way of thinking. They now see that citizens are consumers – demanding the same digital, self-serve options they have come to expect from all service providers.
The C Suite
C-level executives across the board have changed their focused to two things: Business Technology (BT) and the Customer Experience (CX). Business Technology means that technology is no longer used for technology sake, but rather to support the mission of the agency. Goals and objectives of the mission, why the agency exists, and the focus of all expenditures and initiatives, are supported by technology.
As agencies look to meet the mission goals, they must do so from the perspective of the end user (citizen, employee, vendor). Systems are no longer implemented to meet business processes alone, but must empower the end user to accomplish their task in an easy, convenient and friendly way.
Government CIOs are in the crosshairs of this initiative. Top priorities for information executives in 2017 will be:
Analytics
Internet Of Things
Mobile apps
New apps and systems to enable the self-service citizen
With a new administration in the Federal government, we are expecting Federal funding to drop – demanding agencies do more with less. At the State and Local (S&L) level however, the picture is rosier. Funding is expected to increase by 4 percent.
Clouds Rule
Cloud computing will take the lead position in all levels of Government, due to these noteworthy benefits:
Decreased operation costs
Ability to subscribe rather than buy
Faster deployments mean accelerated responsiveness to citizen needs and mission changes
So, how will agencies implement this?
As it turns out, the focus of Federal agencies mirrors State and Local:
Spend on outsourcing will increase
Spend on tech staff and software will increase
Spend on telecom will decline with the move away from antiquated infrastructure (Let's face it, how many new land lines are being installed?)
Spend on computers and equipment will decrease as processes move to the cloud
As Government agencies look to support their missions in this new era, 'Digital Government' will be the cornerstone of the process. And, as agencies seek digital alternatives, the value of electronic signatures becomes paramount to promote paperless processes.
Digital diminishes paper
Government is typically rife with paper. This is both the challenge and the opportunity to go digital. Agencies examining paper-based processes with an eye to digitizing are realizing a high return on investment when they 'go paperless'.
Areas such as eContracting, ePermitting and eVendor processes developed as cloud-based, self-serve initiatives, meet the requirements of both business technology enhancement and enabling a modern, convenient Customer Experience.
The federal government will embrace the public cloud more aggressively. Washington took the lead on the cloud in 2011 when Vivek Kundra, the first US CIO, issued his "cloud first" policy as part of the Federal Cloud Computing strategy.7 This initiative saw total federal cloud spending reach $2.6 billion (3.2% of total federal tech spending) in FY 2016. FY 2017 looks like it will be a step back, with total federal cloud spending of $2.1 billion, or 2.6%. This reduction is primarily in private and community cloud deployments; public and hybrid cloud spending will be flat or up as federal agencies seem to be favoring these options.
 Conclusion
The trend is a positive one: Spending will align with Cloud initiatives and support the next generation of digital government solutions.
Additionally, the focus internally will be towards fulfilling the Government's mission, and externally to providing a most satisfying experience in dealing with Government agencies.
As State & Local governments adopt cloud solutions to enable citizens, employees and suppliers alike, one can expect that the trend will filter upwards to Federal agencies who will surely find that they can do more with less by taking the same tack.