How E-Signatures Maximize Workflow Efficiency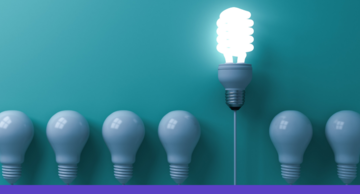 The goal of moving to a fully digital signing workflow is to increase operational efficiency, while making it easier for people to do business with your company. To achieve maximum benefits in these areas, an electronic signature must to do more than just enable your customers, partners and employees to electronically sign documents anytime, anywhere, and on any device.
It has to automate as many parts of the signing workflow as possible and enforce business rules throughout so that documents are returned without any errors and data omissions, and in compliance with all applicable laws and regulations.
Eliminating manual processing and document errors enables your staff to focus on their core responsibilities, rather than chase after people to sign documents and correct errors, leading to a better overall experience for everyone involved.
Here are four things to consider as you evaluate the automation capabilities of an electronic signature solution.
Automation for Signers:
What does the electronic signature solution do to make it faster and easier for people to review, sign and return documents?
Does it pre-populate documents and forms with transactional data?
Does it automatically insert the person's name, title, company, date, and other information in all the relevant places in the document so that the signer doesn't have to manually do this?
Does the solution prompt people to review and sign documents in the correct order?
Does it prompt them to sign and initial in all the required places within a document?
Does it prevent them from submitting the document package if a signature is missing?
 
Automation for Senders:
What does the electronic signature solution do reduce the time your staff spends on managing signing workflows?
Does it provide re-usable templates so that they can quickly prepare documents without having to re-enter the same data fields and information every time?
Does it eliminate manual processing altogether by connecting with your web portal or back-end systems to have the documents dynamically generated and prepared?
Does the solution monitor the status of the signing workflow?
For example, does it notify your staff when documents need to be signed, if documents are late, and when signed documents have been returned?
Does it ensure that documents are returned to your staff free of errors, so that they don't need to follow-up with people to have them corrected.
 
Automation for IT/Operations:
What does the electronic signature solution do to reduce the number of manual interventions required by your IT / operations team?
Does it monitor system performance to ensure high availability?
Does it send notifications and alerts to your staff and supporting systems?
Does the solution enable documents and workflows to be modified and pushed out to all supporting systems and locations in real-time, so that changes can be made across your global operations without the need for manual intervention?
 
Automation for Complex Workflows:
Can the electronic signature solution automate complex signing workflows?
How many people and documents can the solution control as part of a single signing workflow or transaction?
Does it enable you to specify the order in which documents and people must sign?
Does it enable people to co-sign the document at the same time from different locations?
Can the solution handle variations in the signing workflow based on specific compliance requirements of a country or region?
Can the signing workflow be tailored based on the specific requirements of each channel?
THE BOTTOM LINE
Automating as many steps in the signing workflow and enforcing business rules are key to making it easier and more efficient for everyone involved, and ensuring that your company complies with all applicable laws and regulations. Further, choosing an electronic signature solution that can automate and control every aspect of the signing workflow – from the most simple to the most complex and highly regulated transactions – will future-proof your investment.
By supporting these advanced automation features, the same solution can be used across your operations and different lines of business, making it easier and more cost-effective to maintain than using separate e-signature solutions from multiple vendors.
To learn more about how e-signatures maximize workflow efficiency through automation, and other selection criteria that will make you successful with e-signatures, read this new guide from Technology Evaluation Centers: Key Evaluation Criteria for E-Signature Software—Making the Right Choice for Cost-Saving Efficiency and Superior Service.  
This post is part of a Buyer's Guide blog series: