How to Ensure e-Signature Adoption Internally - Your Questions Answered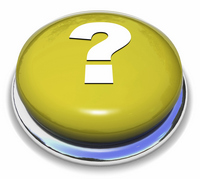 This week, Melissa Butt, Customer Success Executive, answers your questions about training your employees in using electronic signatures through e-SignLive. Read on! Q: How much time will it take for my employees to learn how to use e-SignLive? A: We've worked hard to make e-SignLive as intuitive as possible and many of our clients have started signing electronically within minutes. However, we also provide a variety of quick training options that help you explore the full potential of our e-signing service.  If you prefer to speak with someone in person, a member of our support team can walk you through how to use e-SignLive over the phone. Our support specialists are available toll-free from 9 a.m. to 5 p.m. EDT at 1-888-SILANIS or via email at [email protected]. If you prefer to learn on your own, you can also take a look at one of our e-SignLive tutorials posted in the Help section of our website—some of them are as short as two minutes, and give you a good overview of how to sign with e-SignLive.
*-*-*-*-*-*-*-*-*-*-*-*-*-* Are you considering electronic signatures? Every week, we will be answering your most pressing questions about e-signatures.